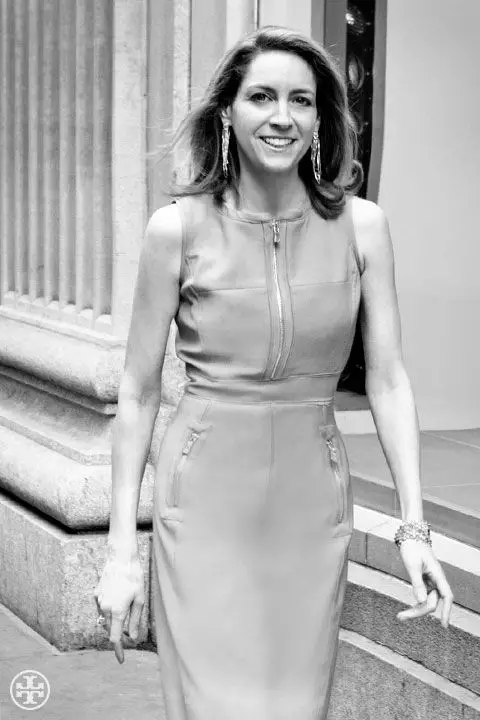 Karen Finerman | Biography 2021
American businesswoman philanthropist and TV personality Karen Finerman the co-founder and CEO of the Metropolitan Captial Advisors hedge fund and also serves on the Board of the Michael J. Fox Foundation for Parkinson's Research. 
---
American businesswoman philanthropist and TV personality Karen Finerman is the Metropolitan Captial Advisors hedge fund's co-founder and CEO.
He also serves on the Board of the Michael J. Fox Foundation for Parkinson's Research. 
As a television personality, Finerman has also worked as a panelist at the CNBC news show called Fast Money (2007) for over a decade. In 2008, Kinerman was named as one of American Banker's 25 Most Influential Women in Finance. 
Who Is Karen Finerman?
Finerman started her career as a trader at First City Capital in 1987. She then joined Donaldson, Lufkin & Jenrette. There, she worked as a Lead Research Analyst for the Risk Arbitrage department.
Since 2007, she has been appearing as a panelist of the CNBC financial news show Fast Money. In the show, she imparts knowledge and experience regarding money, work relationships, business. She is known for advising young and everyday people on their career and investing plans.
In 2013, she published her first book, 'Finerman's Rules: Career, The Street, and Love' in 2013. Over the years, she has also been associated with the Michael J. Fox Foundation. She joined the foundation when her mother-in-law was diagnosed with Parkinson's disease and sought to change the incurable disease. 
Early Biography And Education
Finerman was born on February 25, 1965, in California. Her mother Jane, was a homemaker, and her father Gerald, was an orthopedic surgeon. Finerman's parents raised her and her four siblings (Stacey, Leslie, Wendy, and Mark) in the city of Beverly Hills.
At the age of 15, she was in her senior year in Beverly Hills High School when she wanted to move to Wall Street and begin her career. To achieve that intent, she applied to the Wharton School at the University of Pennsylvania.
After earning her degree in 'Bachelor of Science in Finance' in 1987, Finerman started her very first job at First City Capital as an investor. After six years there, she later joined Donaldson Lufkin & Jenrette to further her career.  
Metropolitan Capital Advisors
In 1992, Finerman joined forces with Jeffrey Schwartz to incorporate Metropolitan Capital Advisors, a hedge fund company based in New York. As one of the first women entrepreneurs running a hedge fund, she would dedicate the rest of her career to keeping up with the market movements and elevating the company's financial status.
With time, the business reached its heights and grew from $4 million to $400 million under her management.  
'Fast Money'
After Metropolitan Capital Advisors transformed into a family office in 2016, Karen entered a TV show as a panelist on CNBC's Fast Money. Over the years, Karen became a permanent part of the CNBC financial news show. The show opened doors to many TV shows and podcasts hosted by The Wall Street Journal and several other media sources.
 'Finerman's Rules: Secrets I'd Only Tell My Daughters About Business & Life'
In the initial phase of her career, Karen encountered several instances where several female coworkers were sabotaging themselves in their professional and personal life. It also came to her notice that her female colleagues would allow their personal baggage to undermine them in the workplace, unlike her male coworkers. This observation served as an inspiration for her 2013 book's subject— Finerman's Rules: Secrets I'd Only Tell My Daughters About Business & Life.
The book renders advice about how one can get ahead in one's career to bounce back from failure, find the ideal partner, and maintain a work-life balance. In particular, she offers help to the readers (especially women) who are struggling to take charge of their financial future. 
In the book, Finerman writes, "You wouldn't let a man tell you where to live, how to vote, or what to wear. Then tell me why 80 % of women have a man in charge of their money?"
Her book would go on to become a New York Times' bestseller. It also made it to The Hedge Fund Journal's '50 Leading Women in Hedge Funds.'
Salary and Net worth
According to The Guardian, in 2007, Karen Finerman had an estimated net worth of $100 million, with her hedge fund companies estimated yield being $400 million worth.
Husband & Children
Karen Finerman got married to her long time boyfriend Lawrence E. Golub in 1993. Like Karen, Golub is also an acclaimed entrepreneur and the Chief Executive Officer of Golub Capital. They have four children: Jack, Lucy, Kate, and William.
Today, the family lives in a luxury apartment on the Upper East Side, New York.
Fact-checking and Ethical Concerns
We assure you that we will remove any contents that are not accurate or according to your reports and queries if they are justified.
We commit to cover sensible issues responsibly through the principles of neutrality. If you find any issues in our articles, please feel free to Contact Us. Our dedicated Editorial team verifies each of the articles published on the Biographyhost.