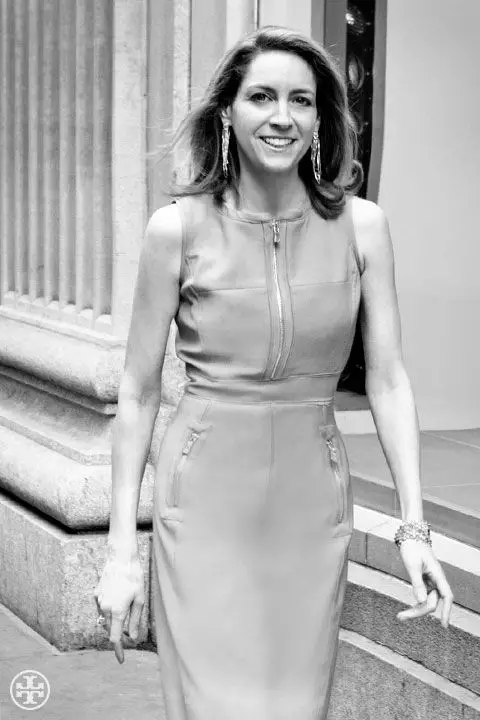 Quick Wiki
Full Name

Karen Lisa Finerman

Occupation

Businesswoman, Television personality

Nationality

American

Birthplace

Beverly Hills, California, USA

Birth Date

Feb 25, 1965

Age

58 Years, 7 Months

Ethnicity

Jewish

Net Worth

Approximately $100 million

Husband

Lawrence E. Golub

Relationship Status

Married

Relatives

Wendy Finerman (sister), Mark Canton (brother-in-law)

University

Wharton School at the University of Pennsylvania

High School

Beverly Hills High School

Zodiac Sign

Taurus
American Businesswoman & Television Personality
Karen Finerman | Biography
Co-founder & president of Metropolitan Capital Advisors, Inc.,
Finerman married the American billionaire Lawrence E. Golub in 1993. He is best known as the CEO and founder of the New York-based company, Golub Capital. He founded the company in 1994 to focus on credit asset management all over the USA. As of March 2022, the assets credit investor, Lawrence has a real-time net worth of approximately $1.2 billion, according to Forbes. Moreover, his company, Golub Capital is worth around $35 billion in assets.
---
American businesswoman philanthropist and TV personality Karen Finerman is the Metropolitan Capital Advisors hedge fund's co-founder and CEO. She also serves on the Michael J. Fox Foundation board for Parkinson's Research. 
What Is Karen Finerman's Net Worth?
As per September 2007 report in The Guardian, Finerman had a total net worth of around $100 million. In addition, she ran a hedge fund company worth an estimated $400 million.
Finerman is one of very few ladies to have made a name for herself in the hedge fund trading business. She initially began her career as a trader at First City Capital in 1987. She then joined Donaldson, Lufkin & Jenrette in 1990 and worked there until 1992 as their Lead Research Analyst.
In 1992, she started a New York-based hedge fund company named Metropolitan Capital Advisors by joining forces with Jeffrey Schwartz. Since 2007, she has appeared as a panelist of the CNBC financial news show Fast Money.
She imparts knowledge and experience regarding money, work relationships, and business in the show. In addition, she advises young and everyday people on their career and investing plans.
However, after Metropolitan Capital Advisors transformed into a family office in 2016, Karen focused on her career as a panelist on CNBC's Fast Money. Over the years, Karen became a permanent part of the CNBC financial news show. The show also opened doors to many TV shows and podcasts hosted by The Wall Street Journal and several other media sources.
Alongside running her own company, she also got involved with several other prominent foundations. Since 2003, she has been serving as the Board Leader of The Michael J. Fox Foundation in New York. In addition, she joined various speaking organizations in 2007 and still serves as one of the prominent speakers.
Later, in 2013, she published her first book, 'Finerman's Rules: Career, The Street, and Love.' Over the years, she has also been associated with the Michael J. Fox Foundation. She joined the foundation when her mother-in-law was diagnosed with Parkinson's disease and sought to change the incurable disease.
Furthermore, Finerman recently became one of the new investors in the women's basketball league, WNBA. The WNBA announced Finerman and several other shareholders' names on 3 February 2022. As per the report on WNBA, it is the largest capital raise in the history of women's sports by new investors.
She Desired To Move To Wall Street At the Age of 15
Karen Finerman was born in California on 25 February 1965. She took birth to her parents, Jane and Gerald Finerman. Her father was an orthopedic surgeon, while her mother was a homemaker. 
Finerman grew up alongside her four siblings in the Beverly Hills of California. Her siblings included her three sisters, Stacey, Leslie, Wendy, and a brother Mark.
Growing up, she developed an interest in stock trading and the share market. Moreover, at only 15 years of age, she desired to move to wall street and start her career as a trader. She was a senior year in Beverly Hills High School at that time. 
Although Finerman did not move to wall street immediately, she decided on pursuing a career in Finance and joined the Wharton School at the University of Pennsylvania. She earned a Bachelor of Science in Finance degree from the university in 1987. Immediately after graduation, she landed her first job as an investor at First City Capital. 
She Played a Key Role in Metropolitan Capital Advisors
After Finerman joined forces with Jeffrey Schwartz for Metropolitan Capital Advisors in 1992, she has taken the company to a new height. The company's worth grew from the initial $4 million to $400 million under her management. 
When she first started the company, it was a small firm with 12 employees. She then played a key role in carrying the company to its newfound height from the ground.
As one of the first few women in the business, she dedicated all her time to management. Despite being the company's CEO and co-founder, she worked hard to secure funds from the investors. In addition, she also recruited talents from all around the places in various positions like COO, CFO, financial analysts, etc.
'Finerman's Rules: Secrets I'd Only Tell My Daughters About Business & Life' Is Inspiring
In the initial phase of her career, Karen encountered several instances where several female coworkers sabotaged themselves in their professional and personal lives. It also came to her notice that her female colleagues would allow their baggage to undermine them in the workplace, unlike her male coworkers. This observation served as an inspiration for her 2013 book's subject—'Finerman's Rules: Secrets I'd Only Tell My Daughters About Business & Life.'
The book renders advice about how one can get ahead in one's career to bounce back from failure, find the ideal partner, and maintain a work-life balance. In particular, she offers help to the readers (especially women) struggling to take charge of their financial future. 
In the book, Finerman writes, "You wouldn't let a man tell you where to live, how to vote, or what to wear. Then tell me why 80 % of women have a man in charge of their money?"
Her book later became a New York Times bestseller. It also made it to The Hedge Fund Journal's '50 Leading Women in Hedge Funds.'
Her Husband Lawrence E. Golub is a Billionaire
Finerman married the American billionaire Lawrence E. Golub in 1993. He is best known as the CEO and founder of the New York-based company, Golub Capital. He founded the company in 1994 to focus on credit asset management all over the USA.
According to Forbes, as of March 2022, the assets credit investor Lawrence has a real-time net worth of approximately $1.2 billion. Moreover, Golub Capital's company is worth around $35 billion in assets.
Before founding the company, Lawrence worked different jobs in reputed companies in the USA. He initially started out his career as a banker involved with several well-known banks. After that, he joined Allen & Company LLC as their associate in February 1984. Just a year later, he moved up to become the company's vice president and held the position until 1990.
The same year, Lawrence joined the boutique investment bank, Wasserstein Perella, as their managing director for Capital Markets. After over two and a half years there, he served the White House Fellows Foundations as their Treasurer for over 15 years. Moreover, while working with the White House, he founded his multi-billion-dollar company, Golub Capital.
Lawrence is also involved in several charitable organizations. He makes frequent large sum donations for the community welfare and for research and treatment of Parkinson's disease. In 2001, he donated a hefty sum of $500 thousand to the New York Stem Cell Foundation.
Besides, Lawrence was also one of the 15 billionaires to have donated for Biden's Presidential Campaign. According to the October 2020 article on Forbes, he contributed five thousand dollars along with his wife.
She Has Two Sets Of Twins With Lawrence
Finerman is the mother of her two sets of twins from her longtime marriage with Lawrence. She gave birth to them via an artificial fertilization process popularly known as IVF. Her children include her first twins, Jack and Lucy (a boy and a girl), and the second set of twins, Kate and Williams (a boy and a girl).
Finerman regularly posts pictures of her children on her social media handles. Moreover, her cover photo on her Twitter handle features a beautiful picture of her twins.

As of now, she lives with her entire family in a luxury apartment on the Upper East Side, New York.
Finerman is into Balancing Work and Family
Finerman has set an example for maintaining a balance between her work life and family life. Besides operating a multi-million dollar, she also takes care of her four children and husband. However, in one of her interviews with CSQ in 2014, she credited her husband, Lawrence Golub, for being able to make a perfect balance between the two.
Moreover, she referred to her husband as the "Project Manager" of the Golub-Finerman family. She also agrees that everything in life competes for time rather than importance.