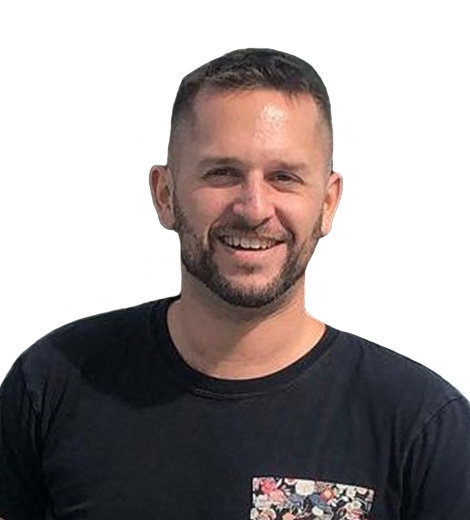 Quick Wiki
Full Name

Josh Barro

Occupation

Journalist, Editor, Columnist, Host

Nationality

American

Birthplace

USA

Birth Date

Jul 17, 1984

Age

39 Years, 2 Months
Quotes
"I became a Democrat instead of an independent. I did that because I believe political parties are key vehicles for policymaking, and choosing not to join one is choosing to give up influence."
Senior Editor at Business Insider
Josh Barro | Biography 2021
Business Columnist in Intelligencer, Host in KCRW
Josh Barro grew up as a Republican. As a journalist, he has been writing on politics, policies, budget, tax reforms. He also spoke about the lazy parts of Republican policies to reform conservatives. After Donald Trump was nominated for the 2016 Presidential Election, Barro openly criticized it as the Republican Party's personal interest, strategy, careerism, and cowardice. He soon shifted to Democratic Party rather than being an Independent.
---
Josh Barro is an American journalist, columnist, radio/podcast host.  
Who is Josh Barro?
Josh Barro is a popular journalist who writes on topics such as politics, policies, and economics. Barro started his journalism career as a blogger for Bloomberg View's blog Ticker. He quickly made his way to become a politics editor at Business Insider in 2013. Yet never let his pen down. After serving Business Insider for nearly nine months, he joined The New York Times's policy venture The Upshot in 2014. Simultaneously, Barro started hosting the nationally syndicated weekly radio program Left, Right, and Center at KCRW Los Angeles. He returned to Business Insider in 2016 as a senior editor. Two years later, he joined New York magazine's expanded site called Intelligencer as a business columnist.
Even though he was Republican, he spoke about the lazy parts of Republican policies to reform conservatives. However, when the Republican Party nominated Donald Trump for the 2016 presidential election despite numerous risks, he shifted from the Republican Party to the Democratic Party.
Early Life and Education
Joshua A. Barro was born on 17 July 1984 in the United States to an orthodox-conservative economist Robert Barro. He graduated with a bachelor's degree in psychology from Harvard College. During his college years, he did his summer internship at Grover Norquist. 
Pre-Journalism Career
Before getting into journalism, Barro was a senior fellow at the Manhattan Institute. He worked in policy research, mainly on state and local finance. He also worked as a commercial real-estate banker at Wells Fargo.
Journalism Career
Barro began his writing career as a blogger and lead writer at Ticker, a Bloomberg View's blog on politics, economics, and finance. He primarily wrote about tax reform, fiscal budget, and economic policy, among others. Due to his impressive career at a young age, he was listed on 'Forbes 30 Under 30 in 2012,' when he was 28. 
In mid-2013, Barro joined Business Insider as politics editor, replacing then politics editor Grace Wyler. While joining the Business Insider, Barro said, "I see my core strength as explaining economic policy issues to quantitatively-minded readers who aren't policy nerds, and that makes me a strong fit to complement BI's existing strengths on financial markets and the tech sector."
In addition to his work as politics editor, he committed to continue writing about budget, policies, and tax reforms. 
Around the same time, the Atlantic labeled him "the Loneliest Republican" for his argument about the GOP approach to policy and politics. However, due to his critical views, he soon became a young and rising star of conservative reformers. Since then, he has been a regular contributor to MSNBC's daytime programming. 
After working for nearly nine months, Barro left Business Insider in February 2014 to join The New York Times's policy venture, The Upshot. He served as a founding correspondent at The Upshot. 
Later, Barro began co-hosting KCRW's weekly radio program called Left, Right & Center, a weekly politics and news podcast on the air since 1996. He would moderate from the center, discussing the week's news and issues with thought leaders on the Right and Left and expert guests.
In early 2016, Barro left The New York Times to return to Business Insider and became a senior editor. On leaving the biggest news organization like The New York Times, he said that he preferred working as an opinion writer he did in the past. He explained, "The way this came about, we're in the weirdest moment in American politics in my lifetime, possibly for a longer period of time than that. While the Times has been absolutely amazing, it's been limiting in certain ways to be on the news side." He added, "There's a lot I want to say about what's going on and I feel like I could be more useful as an opinion writer. My previous stint at Business Insider went really well and was really impactful and I'm basically looking forward to do a lot more like what I was doing."
From March 2016 to April 2017, Barro co-hosted a podcast called Hard Pass along with Linette Lopez.
In September 2018, he joined as a business columnist for the New York magazine's politics, business, and tech site called Intelligencer.
Political Views
Barro became Republican since his adolescent age as he grew up in Massachusetts, where the GOP has produced good governors during his lifetime. He also supported Republican politicians. However, after finding loopholes in Republican policies, Barro criticized the GOP approach to policies and politics. For the same reason, he was called "the Loneliest Republican" by the Atlantic in 2013. 
In an October 2016 article in Business Insider, Barro wrote that despite several loopholes, he stayed Republican hoping that he would be able to improve the party in the long run. But, he said, "Being a member of a party does not obligate you to vote for its bad candidates in the meantime."
However, following the Republican Party's nomination of Donald Trump for the 2016 presidential election, he shifted from the Republican Party to the Democratic Party. Representing some Republicans such as Marco Rubio, Ted Cruz, and Paul Ryan, Barro claimed that despite the risks of destruction of the American republic, they chose Donald Trump for their personal interest. He explained, "Republican politicians who understand exactly how dangerous Donald Trump is but who have chosen to support him anyway for reasons of strategy, careerism, or cowardice." Concluding the reason why he left the Republican Party, he said, "I can't be a part of an organization that creates that kind of risk." 
Instead of becoming an Independent, he then chose to become Democrat since he knew the importance of political parties for policymaking. Thus, he described, "I became a Democrat instead of an independent. I did that because I believe political parties are key vehicles for policymaking, and choosing not to join one is choosing to give up influence."
Personal Life
An atheist and openly gay, Barro met his future husband Zach Allen, a Democratic fundraiser and Obama alum, at the 2013 Human Rights Campaign National Dinner in Washington, DC. They eventually fell in love with each other, and the pair got engaged in October 2015. Then the couple finally wedded on 14 January 2017 in a private ceremony in New York.
Fact-checking and Ethical Concerns
We assure our audience that we will remove any contents that are not accurate or according to formal reports and queries if they are justified. We commit to cover sensible issues responsibly through the principles of neutrality.
To report about any issues in our articles, please feel free to Contact Us. Our dedicated Editorial team verifies each of the articles published on the Biographyhost.