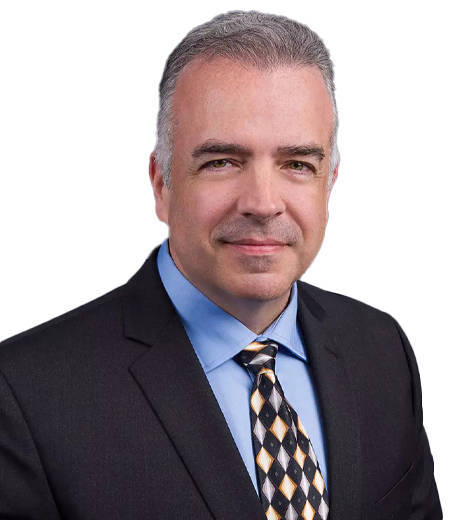 Radio Host
Joe Pags | Biography 2021
The '90s was the period when Pags would enjoy his career breakthrough and enjoy financial stability. The paychecks he got from WEYI-TV, WRGB-TV, WWMT-TV, and WLAJ-TV helped him change his family's mindset towards acceptance.
---
Joe Pags is an American award-winning television and radio journalist and host. He is famous for his nationally syndicated show The Joe Pags Show. 
Who is Joe Pags? 
After working as a store president with Domino's Pizza, Joe Pags started his "broadcasting" career in 1989 in Palm Beach County, Florida. Later, he became a television news anchor in the mid-1990s and made a big break in his career when he became the primary anchor at CBS-affiliated WRGB-TV in 2002. He worked there till 2005.
Before WRGB, he had had many roles in the television industry, including the main anchor at WEYI-TV, a noon anchor at WWMT from 1996 to 1997, and the main anchor, managing editor, and later news director WLAJ from 1997 to 2002. 
When he was active with WRGB, and after his exit from the network, he was involved with WHAM and WXDX as a talk show host.
Later, he started a fan favorite nationally syndicated The Joe Pags Show in 2005. His show got incredible exposure when the show broadcasted for a year on America Now affiliates, upon the departure of Andy Dean. In 2010, he became the host of The Weekend, a three-hour weekend talk program broadcasted on more than 300 stations.
Later, Pags made numerous appearances on FOX News, CNN, CNBC, and MSNBC. 
In 2015, Newsmax listed his show as one of the most influential local talk shows in the country. He was ranked in Talkers Magazine 'Heavy Hundred' two times in 2019 and 2020. 
Early Life and Education 
Joseph John Pagliarulo was born on 1 August 1966, in Long Island, New York, and grew up in the Suffolk County town of Copiague. At age seven, he moved to Florida with his family.  
He started watching television when he was ten years old. "Most everyone else was interested in the weather, but I wanted to see heads on my TV," he shares about his early interest in the industry.
By the age of 12, he started putting together audiocassette tapes in which he would record songs from local music stations and do vocal intros over instrumental beds. 
"I grew up listening to talk radio at a very young age and was determined to make my living doing it one day," Pags said in an interview. "I actually have a tape somewhere on which I erased the DJ's voice and recorded mine over the songs." 
He further said, "I think my mother still has those tapes of me with my then-thick New York accent."  
From 1984 to 1986, Pags studied music at Palm Beach Community College. 
Conversely, his father and grandfather wondered if he was crazy for wanting to be on the radio, and they supposed he should dig ditches or do other kinds of manual labor. 
"I come from a blue-collar background and during my lifetime, I have made pizzas and I have driven dump trucks," Pags said. "My father actually said I couldn't be on television or radio."
 But Pags disagreed with what he regarded as his family's unsophisticated way of life. "They thought I should dig ditches or do other kinds of manual labor. The family attitude was to go break your back until you cannot work anymore. My father actually said I couldn't be on television or radio. After that, my drive and desire to do so went on steroids," he said.
Proving Himself
The '90s was the period when Pags would enjoy his career breakthrough and enjoy financial stability. The paychecks he got from WEYI-TV, WRGB-TV, WWMT-TV, and WLAJ-TV helped him change his family's mindset towards acceptance. 
"It looks small today, but the ridiculously big break at the time was when I became the main anchor for WRGB-TV, Albany," Pugs believed. "I started in broadcasting in 1989, and I am not bragging, but [at WRGB] I finally hit six-figures in salary, which was a goal of mine," he added. 
'The Joe Pags Show' 
While working at WRGB, Pags had an opportunity to have a two and half hour lunch with Galbe Hobbs, who was responsible for managing the programming of news, talk, and sports stations of Clear Channel (present-day iHeartMedia. During the meeting, Hobbs suggested that Pags should pursue a radio career to connect with the audience with his opinions and analysis instead of working as a television news anchor. 
"I had been doing television for a long time. I cannot have an opinion [as a news anchor on that medium] and cannot give what I think I have to give. I have won a bunch of awards for journalism, but for the same money, I [prefer to] do radio," Pags shared about his gradual transition to radio post-2002. 
Between 2002 and 2005, he worked with WHAM and WXDX. After that, he moved to San Antonio on the reference of Galbe Hobbs to work with WOAI. He agreed to reduce his remuneration by $3500 as he was focused on landing a proper radio opportunity. 
At San Antonio, he met popular Fox News talk show host Tony Snow and shared about his political affinity. It was Snow who gave him the phone number of a person who would help him start his collaboration journey with Fox News. 
"He gave me the phone number of the person to call and told me to make it happen. That weekend, I was on Fox News, 'yelling' at [Democratic pundit] Kirsten Powers. From then on, I was on Fox as much as five times a week, while I was doing my [WOAI] morning radio show," Pags shares.
'The Joe Pag Show' Syndication
In 2005, Pags went big in the radio industry as the host of The Joe Pags Show on iHeartMedia's WOAI.
 "I have always had a hunger and a desire to have my show syndicated," he later commented in an interview. His desire turned into reality when Compass Media Network started distributing his three-hour weeknight program from the flagship WOAI and broadcasted on 32 talk outlets, including KPRC, Houston, KTLK, Minneapolis, and KHOW, Denver. 
When his contract expired at the end of 2014, he happily resigned and took approval from WOAI and Premiere parent iHeartMedia to self-syndicate the weeknight program. 
His end of tenure coincided with Andy Dean's departure from Premiere's America Now, which led Pag's daily show to broadcast on America Now affiliates for a year until America Now was replaced by a full-time host. 
"We went back and forth a little bit and they said they had an idea for that slot, but they first wanted to plug me in for four to six weeks. They gave me a little extra money and I was still on – one year later. It was great timing for me because I got incredible exposure on over 100 stations," Pags states. 
'The Weekend with Joe Pags'  
In June 2010, Pags became the permanent host of Premiere Network's nationally syndicated radio talk show, The Weekend with Joe Pags, featuring various topics such as the everyday life of Americans, social issues, entertainment, pop culture, news headlines, politics, and lively debate. The show started airing for three-hour every Saturday and enjoyed broadcasting on over 300 stations.
Radio and Television Shows
In addition to his popular radio show, Pags has frequently appeared on several television shows. He appeared on Fox News, CNN, MSNBC, CNBC, and HLN. He also has done a long-time frequent fill-in on Glenn Beck's nationally syndicated shows.
Awards and Recognitions
For excellence in journalism, Pags was honored with multiple 'Associated Press' awards in Michigan and New York. He has also been cited by the US House of Representatives and the State of Michigan for his broadcasts following the attacks of 9/11.
In 2015, Pags' show was ranked number 19 in the 'Top 50 Most Influential Local Talk Show' in America by Newsmax. Furthermore, he was featured in Talkers Magazine's 'Heavy Hundred list' for the second year in a row; he was ranked number 14 in 2019 and came to number 12 in 2020.
Personal Life
Pags married Jenny, and the couple has three daughters. In early 2011, he and his wife adopted a daughter during his visit to China.
Later, they bought their dream home that represented the beauty of a bygone era, featuring over 500 feet of water frontage at 40 Swifts Lane. They lived there for 20 years and left it in the care of another doting owner.
Testicular Cancer
In early 2011, Pags noticed an abnormality in his body during his visit to China. When his pain lasted for a few weeks, he scheduled an appointment with a doctor. Following CAT scans and X-rays, the conservative talker Pags was diagnosed with testicular cancer at age 44 in May 2011.
Despite the doctor informing him about the disease's seriousness, Pags attended his regular show that same day. "I wasn't going to let it define who I am and ruin my life after a nice lunch. I went on the air later that day and told my listeners what happened. I suggested how men should check themselves to catch it early as I did. I made levity about it on the air," he notes.
However, he was later devastated by his grave situation. "About four or five days later, I sat by myself and cried my face off for about ten minutes," he admits. "I had to have my moment and come to terms with it. When that was done, I thought this is very curable; I will keep on going and live to be 80 or 90 years old.
In May, he went through surgery, during which his right testicle was removed. After post-surgery, Pags wrote, "It went well, but the pain is no fun. Also, coming to the reality that I don't have that body part anymore is heavy."
Daughter went missing
Pag's 16-year-old daughter Gabriella, aka "Gabby" went missing on August 31, 2016, from Spring Branch. He appealed for help from the public on his social media to find his missing daughter two days after she went missing. 
That same day at late night, the 29-year-old, Christopher Fretwell, who had taken away Pag's daughter and was previously working with her at the same fast-food restaurant, was arrested in Mexico by the local authorities in collaboration with the American border patrol. Fretwell was then arrested with unlawful restraint in the states, and Gabriella was sent to her home. 
The same day, Pags updated on his social media, saying his daughter had been found.
Fact-checking and Ethical Concerns
We assure our audience that we will remove any contents that are not accurate or according to formal reports and queries if they are justified. We commit to cover sensible issues responsibly through the principles of neutrality.
To report about any issues in our articles, please feel free to Contact Us. Our dedicated Editorial team verifies each of the articles published on the Biographyhost.