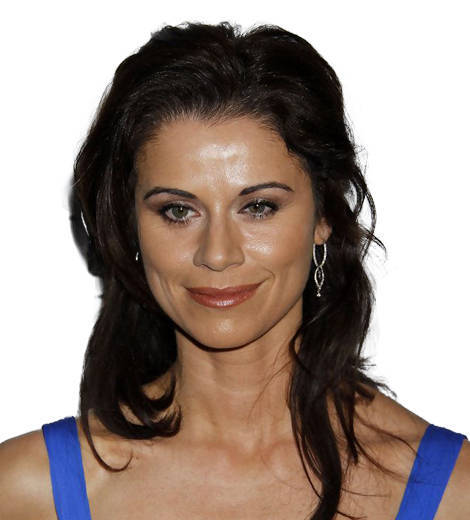 Quick Information
Full Name

Jennifer Taylor

Occupation

Actress

Nationality

America

Birthplace

New Jersey, USA

Born Year And Birthday

April 19, 1972
Jennifer Taylor | Biography 2021
Jennifer Taylor is an American actress famous for her role in the sitcom Two and a Half Men.
---
Quick Information
Full Name

Jennifer Taylor

Occupation

Actress

Nationality

America

Birthplace

New Jersey, USA

Birth Date

April 19, 1972
Jennifer Taylor is an American actress famous for her role in the sitcom Two and a Half Men.
Who is Jennifer Taylor?
Jennifer Taylor is a former model and the first runner-up in Miss Florida in 1995 and 1996. Her prominent role as Chelsea in the CBS tv series Two and a Half Men took her career chart to heights.
Taylor started her career as a model and appeared in commercials. After winning the USA pageantry, she made her movie debut with a minor role in Wild Things and The WaterBoy in 1998. Eventually, she moved from Miami, Florida, to Los Angeles to focus solely on acting. She continued acting until 2008 before she had her breakdown, and planned to quit acting. While preparing to leave Los Angeles to move back to Florida, she received the role of Chelsea on an ongoing CBS show, Two and a Half Men.
Taylor took up the role and appeared as a recurring cast on the show for 40 episodes. After this, she continued acting in minor or supporting roles in movies. She has also completed a screenplay, for which she plans to co-star and produce.
Early Life
Taylor, originally, Jennifer Bini was born on April 19, 1972, in Hoboken, New Jersey. Her father was a native Italian who served in the military and later worked as a grocery store manager, while her mother was Irish and worked in a bank.
Taylor's parents moved to Florida when she was 10-years old. She was raised in Ft. Lauderdale. As Taylor was a reticent kid in elementary school, her music teacher suggested acting in the school theatre. She did acting only in her elementary school days. In middle school, Taylor joined the sports club, did cross country, and ran track. In high school, she joined the football team and played junior varsity football.
After graduating from the Coral Spring High School in 1990, Taylor started modeling and featured in commercials. Subsequently, she pursued pageantry and became the 1995 and 1996 first runner-up of Miss Florida, USA.
Later, she enrolled at Ashford University in Clinton, Iowa, and completed a bachelor's in arts degree in sociology.
Career
Taylor's first film appearance was in Wild Things (1998), in which she acted as Matt Dillion's girlfriend. She also appeared in Adam Slander's The WaterBoy (1998).
Consecutively, she moved to Los Angeles and appeared in several tv-series and movies in small roles, including The Disciples (1999), Yes, Dear (2000), NCIS (2003), Ghost Whisperer (2005), Rumor Has it (2005), Burn Notice (2007), and Unhitched (2008).
Until 2008, after more than ten years of acting, Taylor did not get any breakthroughs rather got pressured by the economic condition. She faced years of financial uncertainty and decided to quit acting. She planned to sell her Los Angeles house and move back to Miami and have a child with her husband. She was about to teach acting and settle down there.
She gave up her career, and within a month of giving birth to her daughter, Taylor landed the role of Chelsea in an ongoing CBS tv series Two and a Half Men (2003-2015).
CBS 'Two and a Half Men'
Taylor's role as Chelsea was not her first appearance on the show. It all started in 2001 when she auditioned for a show that didn't go to air. The writers of the Two and a Half Men were also present at the audition.
At first, she was cast as Suzanne, a brief appearance of meeting Charlie and his 10-year-old nephew Jake during the grocery shopping. Then again, she appeared as Charlie's ex-girlfriend named Tina in one of the second season episodes. Followed by in season five, she replaced another actor playing the role of Charlie's potential one-night stand named Nina.
Then she auditioned for the role of Chelsea in season six and then was hired as a recurring cast for forty episodes. Reminiscing her moment, she said, "Long story short, I had my daughter and literally started school online. Seven days later I got the part of Chelsea on Two and a Half Men. I was like, 'Really? Okay.' I still had the hole in the ground from where the sign was for selling our house. I took that as a sign — 'You're not going anywhere, you're just getting started.' My daughter Samantha was four months old on the first day I started as Chelsea in 2008."
Taylor's role of Chelsea portrayed a divorced woman who becomes Charlie Harper's (played by Charlie Sheen) girlfriend and then gets engaged to him. On the other hand, Charlie was a woman's man, who changed girlfriends every week, but changes when Chelsea comes along. Taylor's role on the show ended just before Charlie Sheen left the show. So, Charlie Harper's role had to be eliminated.
Personal Life
Jennifer Taylor married Paul Taylor, and they have two children - son Jake and daughter Samantha.
Besides acting, Taylor indulges in do-it-yourself projects during her free time. She is also pursuing writing and completed her first screenplay of Unfaithfully His, which she has planned to produce and co-star herself.
Fact-checking and Ethical Concerns
We assure our audience that we will remove any contents that are not accurate or according to formal reports and queries if they are justified. We commit to cover sensible issues responsibly through the principles of neutrality.
To report about any issues in our articles, please feel free to Contact Us. Our dedicated Editorial team verifies each of the articles published on the Biographyhost.