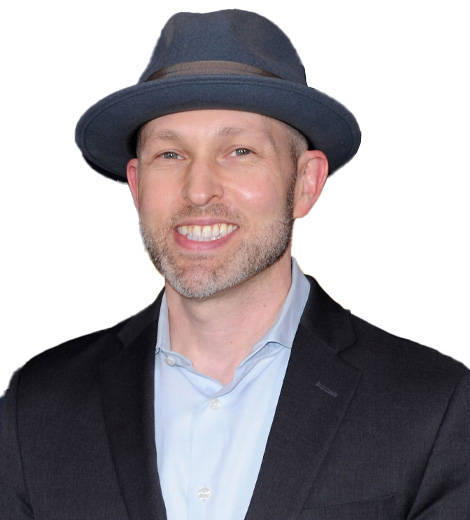 Quick Wiki
Full Name

Jeff Cohen

Occupation

Lawyer, Actor

Nationality

America

Birthplace

California, USA

Birth Date

June 25, 1974
Jeff Cohen | Biography 2021
Jeff Cohen is an American entertainment attorney, famously known for portraying 'Chunk' in the 1985 adventure-comedy film 'The Goonies.'
---
Jeff Cohen is an American entertainment attorney, famously known for portraying 'Chunk' in the 1985 adventure-comedy film 'The Goonies.'
Who is Jeff Cohen?
Jeff Cohen started acting at a young age. He earned his first acting role in the 1983 TV movie 'Little Shots.' His first breakthrough came after two years when he starred as 'Chunk' in Steven Spielberg's film 'The Goonies.' The fame he gained from 'The Goonies' led him to appear in a string of TV series like 'The Facts of Life' (1979-1988), 'Family Ties' (1982-1989), and 'Amazing Stories' (1985-1987), as a child actor. However, over the years, he got tired of the spotlight. He stayed away from acting as soon as he joined high school. Gradually, Cohen's interest turned towards Hollywood's business. It made him obtain a Bachelor of Science in Business Administration in 1996. Later, he earned a law degree and became an entertainment lawyer focusing on transactions involving entertainment, media, technology, licensing, and intellectual property.
Early Life and Education
Jeffrey Bertan Cohen, alias Jeff Cohen was born on June 25, 1974, in Los Angeles, California, the United States, to Elaine Cohen and McMahon. He grew up with his older sister Edie Faye.
He graduated with a Bachelor of Science in Business Administration from the University of California, Berkeley, in 1996. He served as the President of the Associated Students during his college days. He also played football and did 'Truffle Shuffle' on the sidelines of the football games.
Following his BS degree, he went to the University of Southern California, Los Angeles, and graduated in law in 2000. 
Acting
Jeff Cohen entered the entertainment industry at age six when he participated in a children's television program, 'The Uncle Al Show' in Cincinnati. As a child, Cohen was always a natural clown, which led him to acquire acting roles in several TV movies and series as a child actor. He made his first on-screen appearance in 1983 in Ron Howard's sitcom pilot 'Little Shots' at eight. After appearing in few other family-friendly series like 'Webster' and 'Kids Incorporated,' Cohen received his life-defining role, 'Chunk,' in Steven Spielberg's adventure-comedy film 'The Goonies' in 1985. The film was critically acclaimed and a huge commercial success. Subsequently, Cohen garnered a string of small parts in TV series, including two separate appearances on the sitcom 'Family Ties.'
As he grew up, he gradually got tired of the spotlight, mainly because of his fame related to his overweight physique.
"I think being a performer is difficult. You have to be very vulnerable. It comes with the territory. Whether you are an actor, a comic, a writer, director. I think why a lot of child actors run into trouble; because when you're an actor, you have to be someone else, and when you're a child, you have to figure out who you are. So you've put in this situation where you have to be someone else, and you don't get a chance to grow into your own being," he explains. 
He also looked different while getting older. When he joined high school, he shied away from acting and slimmed down by playing football. 
"It was fun being an actor, but by the time college rolled around, I was ready to try some new things. By the time I graduated, I realized I enjoyed having a normal life and I never went back," said Cohen.
Law
After studying law, Cohen worked in the law firm Proskauer. Despite being an outstanding firm, he could not adjust to the firm as he was placed in the corporate department, and his interest was in entertainment. After getting a law degree, Cohen decided to establish his firm. He met an attorney Jonathan Gardner of Universal Worldwide TV Production, and worked as an intern. Then, he co-founded a law firm Cohen Gardner LLP in 2002 at Beverly Hills, concentrating on transactions involving entertainment, media, technology, licensing, and intellectual property.
"Because my background is as a performer, we wanted a firm that really respected the artist and understood these deals weren't just academic, they represented these people and their lives and their vision and their art and their livelihood... it needed to be treated very seriously and very delicately," Cohen shared while explaining how he dealt with his clients.
As an entertainment lawyer, Cohen has been recognized by various publications. Media company Variety profiled him on its 'Dealmakers Impact List' and 'Legal Impact List In 2008.' Cohen was named one of the 'Top 35 Executives 35 and Under' by The Hollywood Reporter magazine.
Apart from practicing law, Cohen also became an active writer. He contributed numerous articles for The Huffington Post, CNBC, Backstage, and Lawyerist, on political, legal, and entertainment business.
Social Work
In late 2020, Cohen, along with the other stars of 'The Goonies' — Josh Brolin, Sean Astin, Martha Plimpton, Corey Feldman, Kerri Green, Jonathan Ke Quan, Jeff Cohen, Joe Pantoliano, and Robert Davi, organized a virtual fundraiser to support the American charity, No Kid Hungry in feeding kids and families amid the COVID-19 pandemic and beyond.
Fact-checking and Ethical Concerns
We assure our audience that we will remove any contents that are not accurate or according to formal reports and queries if they are justified. We commit to cover sensible issues responsibly through the principles of neutrality.
To report about any issues in our articles, please feel free to Contact Us. Our dedicated Editorial team verifies each of the articles published on the Biographyhost.