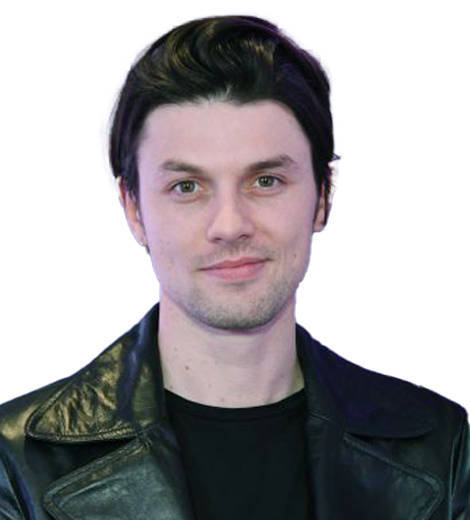 Quick Wiki
Full Name

James Bay

Occupation

Singer, Songwriter, Musician

Nationality

British

Birthplace

Hitchin, Hertfordshire, England

Birth Date

Sep 04, 1990

Age

33 Years, 0 Months
Quotes
"When you are learning how to play and gradually become able to play things people could tap their foot along to, ideas played in time with a start and a finish, it elevates you to this higher level. You are quite literally on cloud nine for a moment. It's exciting, because you can make the noises you hear in your head. If your playing can make someone smile or stop talking and listen, you must be doing something right. Now as a full-time musician, I realise it's my duty to do it."
British Singer-songwriter
James Bay | Biography 2021
James Bay worked with the 'Grammy Award' winning producer Dave Cobb for his third album 'Chew On My Heart.' He said to Forbes in October 2020 that he had finished the album with Cobb when the pandemic was rising. 
---
James Bay is an award-winning artist who has composed major hits such as 'Let it Go,' 'Hold Back the River,' and 'Wild Love.'
Who is James Bay?
Bay is a British singer-songwriter and a guitarist. He has released two albums: Chaos and the Calm and Electric Light and one EP, Oh My Messy Mind.
Bay, who grew up in Hitchin, started playing guitar from the young age of 11, copying songs of famous artists. After learning to play guitar, he played in his brother's band around the pubs of his town.
Later, he moved to Brighton for college, after which he started getting multiple gigs at both Brighton and London. Once playing at a London pub, one of the audiences recorded his performance and uploaded them on YouTube. The popularity of the video eventually got him a record deal with the Republic/Universal label in 2012.
Bay's popular hits include songs such as 'Let It Go' and 'Hold Back the River', both of which have received a 2x platinum certificate in New Zealand, while the former has also received 2x platinum in the US, Australia, and the UK. Also, 'If You Ever Want to Be in Love' and 'Scars' both have received Gold certifications in Australia and gold in the US.
Early Bio
James Bay was born on 4 September 1990 in Hitchin, a small town in Hertfordshire, England. His mother was a fashion illustrator, who worked for Marie Claire, and his father was a wine merchant. He has an older brother Alex.
When he was young, he listened to the radio and played video games with his brother. He was into pop songs like Black Eyed Peas. He used to hang on to catchy choruses, and then he heard Layla, which made him want to play the song. 
So, at the age of 11, he took out his family's old guitar, which previously belonged to his uncle and was only five-stringed. He wanted to learn to play guitar, so at first, he tried learning from the available DVDs, such as 'How To Play The Guitar,' which he found very boring. 
He also tried going to the teaching institutes, where he had to sit at the lessons and wait his turn to play. He could not stomach that too. Eventually, he surfed guides on the internet, which he found very helpful. So, he began his learning via YouTube.
Further, he explored his family's record collection to learn more songs and learned to play great hits of artists like Michael Jackson, Eric Clapton, Bruce Springsteen, etc. 
He studied in Hitchin Boy's School, where he was encouraged by his two music teachers to pursue his passion for music. Reminiscing his teachers, he said, "Mrs. Hetherington was a professional opera singer with a sound knowledge of theory. I couldn't read a note of music, but she was excited by what I could do and always told me to chase my dream. Mrs. Parker was into pop and rock'n'roll and, as a teacher at an all-boys school, was bulletproof. I would say that if it wasn't for them, I wouldn't have believed in my ability to succeed. They were a dynamic duo."
Even in his teenage years, he was bent upon learning songs and play them with his brother around the town. On the weekends, he used to lock his doors and practice songs from the records or the radio. He used to play guitar in his band he formed with his brother and a couple of friends.
Eventually, at the age of 18, he moved to Brighton to study music at the British and Irish Modern Music Institute. He then started playing at bars and working as a bartender.
Career at Music
Before finding his path in music, Bay wanted to become a painter. He was inspired by Disney cartoons such as Wallace and Gromit. When he played for his brother's band during his teenage years, he did not sing but played the guitar.
 And one of the first songs the band played was 'It's Raining,' which he recalled was 'rudimentary.' Then, after a year of playing in the band, he went solo at the age of 16. "I always had it in my mind that I'd do something where I was at the front one day," he later stated about his early ambition of breaking out as a leading star.
Bay told in the interview that he then decided to pursue a solo career to "to some drunk guys in a pub to see if I could get them to shut up." He opened up for his brothers' band in his solo debut with a single titled 'Glow.'
"But a couple of years later when I went solo, I had a song called 'Glow' which was one of the first ones, playing at pubs, where friends would go, "play that one,'" he recalls. "I shut up a few drunks and some of them kept talking, but I enjoyed it enough to be desperate to do it again."
And his first song as a solo performer was 'Glow,' he reminisced, "Acouple of years later when I went solo, I had a song called Glow which was one of the first one playing at pubs, where friends would go, 'play that one'… shut up a few drunks and some of them kept talking, but I enjoyed it enough to be desperate to do it again."
While studying at college, he used to play at Brighton's open mic sessions. He did not complete his degree, but he had been playing at the college showcase night when a Management Company from London spotted him. They signed him, and he moved to London. He built up his reputation by singing at pubs often, and he was getting many gigs to perform. He was then picked to perform for the Rolling Stones at their Hyde Park show in the summer of 2013.
He also toured with ZZWard, Kodaline, Tom Odell, John Newman, and Beth Orton and performed at some of the most prestigious venues in the world like Los Angeles' Troubadour and San Francisco's Fillmore. 
In 2012, when he was singing at a pub called Abbey Tavern, one of the audiences, who turned out to be a cameraman, recorded his songs and uploaded them on YouTube. That uploaded video was discovered by a record label in New York, who called Bay and flew him to New York to talk about a possible contract. 
He was working at a bar when he got the phone. He would later recall the call as the best moment of his life. He said, "It was the best moment of my life when I said, 'Guys, I'm out. I'm going to New York and they want me to sign a deal."
Within few weeks of the incident, he signed a record deal with Republic/Universal in 2012. Following a year later, in 2013, he released his first single EP, The Dark of the Morning, with songs such as 'When We Were on Fire,' 'Let It Go,' and 'Hold Back the River'-the former reached no. 10 and the latter no. 2 at the British Top Ten Charts.
'Chaos and the Calm'
Bay's first full-fledged album was released in March of 2015, Chaos and the Calm. The album peaked at no. 1 in the UK and debuted within no. 20 in the US charts. He went to a couple of tours for the album and also performed at the Southwest Music Conference in Austin, Texas. He also performed at the opening of Taylor Swift's 1989 tour in the same year.   
Bay performed 'Let it Go' in the 2016 'Grammy Award' alongside Tori Kelly singing 'Hollow.' The song had reached the 'Billboard Hot 100 Charts' on no. 16, then no. 8 in Australia and New Zealand.
In 2016, he won his first 'British Music Award' under the category of 'Best British Male Solo Artist' while also received his first 'Grammy Awards' nominations for 'Best New Artist,' 'Best Rock Album,' and 'Best Rock Song' for the single 'Hold Back the River.' While 'Let It Go' won two' BRIT Awards,' two 'Q Awards,' one 'Ivor Novello Award,' and one 'ECHO Award.' The same year, he performed at the Fearne Cotton's Live Lounge on Radio 1—he was the last-minute stand-in for Lana Del Rey.
The album consisted of pre-released 'Let it Go' and 'Hold Back the River' added with 'Craving,' 'Scars,' 'When We Were on Fire,' 'If You Ever Want to Be in love,' 'Move Together,' 'Collide,' 'Get Out While You Can,' 'Need the Sun To Break,' 'Incomplete,' and 'Best Fake Smile.'
On the discography of the album, Bay said the meaning of 'Let it Go' construed every partner's desire to fix things in the relationship. In Bay's words:
 ''I wrote [Let It Go] about something that I think happens maybe even more to people, which is, you know, you can get to a point, I got to the point in a relationship wherein my head I was kind of screaming, and I was tired of the brick wall that we kept hitting. We kept getting so frustrated, and something just wasn't going right. And I cared about that person so much that I didn't necessarily want to break up. And we didn't. But I wanted to say 'If it takes breaking up or not, can we just let everything go? Can we please just stop with whatever it is that keeps going wrong? Can we start again?' But starting again starts with just being free of the frustrations and the problems, and that's what 'Let It Go' was about. Kind of calling a timeout on whatever was going wrong."
The song's producer Jacquire King critically worked on the structure and the instruments during the song's development. He wanted to focus on the song's build-up and give Bay's lyrics and vocals appropriate momentum. He added, "With Let It Go, we worked quite a bit on the end. We had shortened it from what it originally was but then, after getting it a little bit further along, I realised that the way I really wanted to arrange the background vocals was to keep the arrangement spare earlier in the song and slowly build it up. Then, once we got to the stage where we were adding the background vocals, I realised that — because of the momentum that we were building through the song — I wanted to hold off the background vocals at the first opportunity that we had in the song to do them."
He followed 'Let It Go' with another hit, 'Hold Back the River,' which Bay wrote in the memories of his friends and family after becoming famous. Particularly after exactly a year into his popularity, he spent most of his time on music and tour.
And at the end of the year, he was headed to his first big show in London, and he wanted to meet all people he missed hanging out with for a usually extended period of his life. But as his schedule loosened, he got to meet only half of them, but not for a very long time. So, when he got back to his place after the show, he poured his emotions into the lyrics, reminding his close ones that even though he was not around much anymore, he was never gone, and they could always give him a call.
Similarly, the song 'Scar' was also a personal experience of Bay, which he wrote when his girlfriend had to move away. "We'd been together for three or four years at that point. And my entire world, given how close we are, just went very quiet. You have no idea how hard that is to deal with until you go through it — and it's not like it hasn't happened anybody else in the world." He confronted his feelings of detachment through the lyrics of the song.
Bay's listeners were also swooned by 'Incomplete.'
'Electric Light'
In May of 2018, he released his second album, Electric Light, led by the single 'Wild Love.' He had modified his second album compared to his first, including his signature rock 'n' roll spirit.
Bay proclaimed in an interview that 'Wild Love' was the departing version of Chaos and the Calm, which he syndicated during his years of journey in life and tour. He said that the album was about "falling head over heels for somebody, the explosive euphoria that you experience at that moment, the furious passion."
"Wild Love is also something of a departure from Chaos and The Calm lyrically. I'm somebody who has and will continue to draw inspiration from a slightly more fragile and forlorn standpoint in relation to relationships while I've gone down that slightly sadder path in the past. Wild Love is about falling head over heels for somebody, the explosive euphoria that you experience at that moment, the furious passion. This has come from the last four or five years of travel and touring, from experiences with different people around the world, where you work out [that] life keeps moving and while some things are hard to hold on to, some things are important enough that they're worth fighting for," he said.
During the promotion of Electric Light, he also spoke on the issue of gender inequality. He spoke volumes on the reality women have to face to climb up the ladders of the industry.
He also shared one of the incidents where he had been searching for a female guitar technician to hire for the inclusion of diversity in his band. He said, "I went to a music college and did a guitar course. There were loads of girls playing guitar there. I was looking for a new guitar tech - the person that stands at the side of the stage that restrings and retunes the guitars - and it's the most impossible thing [women technicians] to find in the industry. I did eventually find one, I'm pleased to say. I just hate that reality."
With a poetic hint, he also emphasized how equal representation of gender in his team is supported, "Small waves become big waves; look after the little details and the details change. At the end of the last tour, we had one girl on the road with us a group of lads. Next time we will have six or seven going as a touring group of 13."
'Oh My Messy Mind'
Following a year in 2019, he released a single 'Peer Pressure,' featuring Julia Michaels. The same year in May, he released his third album, Oh My Messy Mind.
Following a year in 2019, in May, he released his third album, Oh My Messy Mind. The album consisted 'Peer Pressure' with three other songs,' Bad,' 'Rescue,' and 'Break My Heart Right.'
His song 'Bad' was among those songs in which he had felt the rush of incidents before subsequently moving on. But then, one day, while playing piano, he came up with the words and compiled them together.
"That's a breakup song [Bad]. It wasn't my breakup, which is an interesting thing for a songwriter to tackle, but it happens quite a lot. For me, what resonates – and I think we can all relate to this – is if you're in a good mood and you hear a beautiful, sad song, it will move you. There were a few different situations going on around me with people very close to me in my life and their own relationship circumstances, and I sat at a piano one day, and it kind of just came out. It was one of those rare occasions, a lovely thing for a songwriter when it happens, where the song doesn't write itself, but almost. It just seems that it's there in your head and in your hands, and the song arrived. "I want you bad, but it's done" felt so beautiful but final, and therefore kind of really summed up what was going on in my atmosphere at the time," he explained.
In the song 'Peer Pressure,' Julia Michaels was featured with Bay while the video was premiered in New York Times Square for the first time. They both wrote the song, and Bay highlighted that the song was about the right person making their way through the real you.
"I think it can be easy to stay very guarded in life, and not let anybody in, past your personal armor. These guards we all put up every day for different reasons. In writing 'Peer Pressure' Julia and I wanted to talk about how, when the right person comes along, they can break through any armor and with love, get straight to you. It's about that person who, no matter how much of a guard you hold up, finds their way through to you," he added.
The same year he accompanied Ed Sheeran on his 'Divide Tour.' He recalled his favorite moment on the tour when he saw his fans among the 64,000 audiences in Portugal's Benfica Stadium. "I got a hot flush of guilt when I saw a few signs that said, 'James, I'm here for you. But I'm sure Ed can cope. He'll be alright.'"
'Chew on My Heart'
Subsequently, in 2020, he returned with the single Chew On my Heart produced by Dave Cobb. The lyrics opened more about his personal life and his side of the story.
He commented, "Chew on My Heart is a great example of releasing something about myself publicly for the first time. It's an outpouring of love, and that's a huge theme across this new music. When I come home from tour, I burst through the door and throw my arms around my girl, and she'll just say, 'Okay, relax, cool'. It's cheesy, but I wrote it from that perspective. It's the opposite of being guarded."
Bay also added that this album was a tribute to his girlfriend, who has been with him for 13 years since they were in high school. 
On Working With Dave Cobb 
Bay worked with the 'Grammy Award' winning producer Dave Cobb for his third album Chew On My Heart. He said to Forbes in October 2020 that he had finished the album with Cobb when the pandemic was rising. 
He also added that working with Cobb was one of the memorable experiences of his career. He was impressed by the charismatic working techniques of Cobb, "I'll just say about the times I've spent with Dave is that he wants to trust his gut instinct and the energy in the room during takes one to five and move on to the next song. And we can go back we can do this we can do that but I love how certain he is that there is just very unique magic somewhere in the first few takes of a song. Sometimes even in our case, intake one of a song which is really exciting to be able to say coming away from those session."
Further, he has also mentioned being inspired by Billie Eilish to initiate writing the album and meeting Dave Cobb who aligned with Bay's pop ambition and likeness of Billie Eilish. He said:
''One of the little springboards that started me in the conversation to make my third album was essentially Billie Eilish. I was writing and writing through 2019 and the beginning of 2020, not quite thinking yet how and where and with who I would make my third album. And a guy's name came up, which was quite keen to talk with me and work with me. His name is Dave Cobb, he works in Nashville. He made the Brandi Carlile record, By The Way I Forgive You, which is a record I absolutely adore. And beyond that, he's well known for making kind of great country-Americana sounding music, lots of great rock music. He also did the soundtrack to the big A Star Is Born movie with Lady Gaga and Bradley Cooper. So when we were talking, I said, "Dave, you've done all this music, country-Americana stuff that I love. But I'm not out to make country or Americana." And he stopped me halfway through the point I was making, he said, "No f**king way, of course we're not gonna make you a country and Americana record, no chance." He said, 'I'm out here having done all of that stuff and love doing. And I respect that people like the way that I do that. But I'm looking to kind of branch out, I'm a Billie Eilish fan. Nobody might know that about me. But I hear the kind of more global pop music that is going on in the world, and I love it, and I want to see if I can move myself closer to that in some way. You're an artist who plays instruments, does it all for real like some of the greats, but you're trying to exist in a pop capacity too. That's what excites me about working with you.' Then I'm like, 'Okay, that's music to my ears, I want to make a record with this guy.' So we started work at the end of February and powered through all the way to the end of March, and we actually got to spend all the time together we planned on to make this record. But, boy, did things get weird when Coronavirus headlines got more and more real. But we got to do it, and I'm very grateful that I've been able to do that with him in this time. Then I came home the end of March and I've had to sit on it for a while. But that's the music industry right now."
Working With Eric Clapton In 2019
Bay also performed at the Crossroads Guitar Festival with his long-time guitar idol Eric Clapton, whose song 'Layala' was the song that had inspired James to learn guitar and music. Bay recalled the moment when he became complete after Clapton recognized him backstage and hugged him, "Just before I went on stage thinking still not met him [Clapton] I hope I get to, I hope he is even watching even two seconds of our set…a lady came up from behind me with a headset on and she says, 'Eric this is James' and he said 'of course' and he hugged me and it was like I was complete, dreams coming true because he is my guitar hero truly like I have many guitar heroes but he is the main one."
Latest Projects
ON 4 May 2021, Bay announced on his Instagram that he had collaborated with English singer and musician Masie Peters on her single ' Funeral.' The song was made as part of the soundtrack of the season 2 of Apple TV+'s 'Trying.'
Similarly, on 19 May 2019, the singer made an announcement on the platform that he would be making regular appearances in the upcoming tv show 'I'm With The Band.' In the show, Bay and other popular artists play present and past classic songs. Other band members include Mica Paris (vocals), Guy Chambers (keyboards and musical director),  Donavan Hepburn (drums), Gary Barlow (keys and vocals), Jamie Cullum (piano and vocals), Donavan Hepburn (drums), Danya Fisher (bass) and  Tom Fletcher (guitar and vocals) w
"I'm so excited to announce a brand new TV show called 'I'm With The Band' ! I'm joined by a host of amazing people with extraordinary talent. We had a fantastic time filming this show and playing music together, we've got a brilliant band and some extra special guests too. Don't miss it on the 4th June at 10:45pm on (bbciplayer) (bbcone), I hope you enjoy it ! (IWTB)," Bay wrote.
A short description of the show on BBC One read, Gary Barlow brings together a top group of artists and musicians to perform classic songs from past and present. Guests Anne-Marie and Craig David reveal their musical heroes."
Personal Life
Bay has been in a relationship with his girlfriend Lucy Smith since they were 17years old. In 2018, he said that he saw a future with her. He said, "Falling in love when you are young is blinding and means everything – but that doesn't mean we haven't faced problems. Lucy and I have grown together, and she is the most realistic person I know. She's also the strongest person when I can't be. That kind of anchor is priceless. I definitely see a future with kids in it. I'm not so big about marriage, I guess because I am not a religious person. You know deep down when you're with someone you want to be with for the rest of your life."
Did You Know?
In 2019, Bay revealed that he had been a Manchester United fan all his life. "It's a simple one, really. As a little kid, Shearer was my absolute favorite footballer, like so many youngsters at the time. I remember all of the big announcements when he was signing for Newcastle, I was about five years old and at that moment I decided whoever Shearer plays for is the team for me," he expressed his reasoning behind his support.
Fact-checking and Ethical Concerns
We assure our audience that we will remove any contents that are not accurate or according to formal reports and queries if they are justified. We commit to cover sensible issues responsibly through the principles of neutrality.
To report about any issues in our articles, please feel free to Contact Us. Our dedicated Editorial team verifies each of the articles published on the Biographyhost.