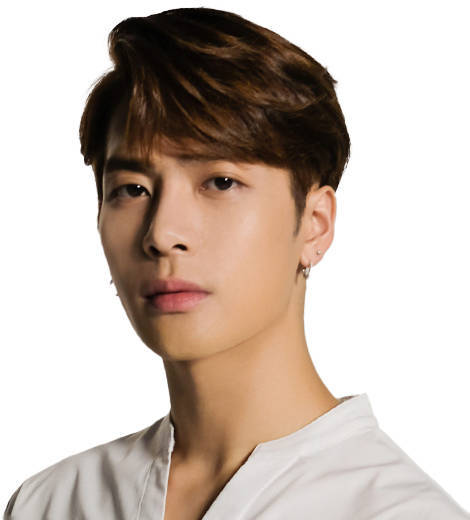 Quick Wiki
Full Name

Jackson Wang

Occupation

Singer, Rapper, Dancer, K-pop star

Nationality

Chinese

Birthplace

British Hong Kong

Birth Date

Mar 28, 1994

Age

29 Years, 8 Months
Founder of Record Label Team Wang
Jackson Wang | Biography 2021
Member of Korean Boy Group Got7
Jackson Wang started learning fencing at the young age of 10 and was training for the Olympics at 16. He was randomly spotted by a Korean talent agent when he was playing basketball in his school after his exams. Jackson then attended the K-pop star audition and got through the first round. Following this, he rejected the scholarship to study abroad and moved to Korea to become a K-pop star. 
---
Jackson Wang is a K-pop star based in China. This solo artist governs his record label Team Wang and is also a part of the Korean boy group Got7. 
Who is Jackson Wang?
Wang is a Korean pop star from Hong Kong. He was spotted by JYP Entertainment when he was 16 years old. At that time, Wang was getting trained in fencing or sword fighting to get into the Olympics and had received a scholarship offer from a prestigious university to study abroad. However, after he auditioned for the agency, he dropped his plans of becoming an athlete and moved to South Korea to be a K-pop idol.
Jackson debuted with the boy group Got7 in 2014, and it fetched him instant international popularity with the debut song, 'Girls Girls Girls. He also appeared in several reality television shows along with his band releases. In addition, he won the 'Newcomer Award' at the 2014 SBS Entertainment Awards for his appearance in the variety show Roommate.
Further, he started his own production Team Wang in 2017 under the JYP entertainment and made his first solo debut in China. Since then, Jackson has been singing and producing his solo albums and been conducting his solo ventures. His recent and one of the prominent associations is with the singer and songwriter Rain. The duo released their collaborated song 'Magnetic.'
Jackson Wang launched his streetwear record label brand Team Wang Design in 2020.
Early Age
Wang was born on 28 March 1994 in British Hong Kong. His mother was a former gymnast, and his father was a former Asian Games gold medalist member of China's national fencing team. He studied at the American International School, Hong Kong. He was the second child to his parents, and his older brother Winston became a rugby player and moved to Australia.
Wang started learning fencing at the young age of 10 and was training for the Olympics at 16. He was randomly spotted by a Korean talent agent when he was playing basketball in his school after his exams. Jackson then attended the K-pop star audition and got through the first round. Following this, he rejected the scholarship to study abroad and moved to Korea to become a K-pop star. 
Jackson has been drawing his inspiration to sing and produce music from American singers Omarion and Chris Brown.
JYP Entertainment and Got7
Growing up in a sports family, Jackson was equally interested in music. Even after Jackson was selected for the audition and wanted to move to Korea, his family was not happy with his decision. At the same time, they did not stop him from his interest but thought it would be the worst decision of his life.
After moving to Korea, Jackson received rigorous training under JYP Entertainment. Every week, he had to go through a structural elimination process to pass the evaluation process for activities such as dancing, singing, acting, rapping, and producing. 
Being the only foreigner among the 50 trainees, Wang had to learn the Korean culture and the language all by himself. He then learned the language from books for a year, and after that, he picked it from "dating."
In addition to the difficulty of merging with a different culture, he found it hard to compete with the likes of singers and dancers since he came from a sports background— he was previously a part of a Hongkong-based fencing team. Moreover, he would constantly feel anxious when he thought of going home and starting from scratch if he failed the process. He explains: "Actually, the first week in Korea I already kind of regret now, not regret, I was very insecure because like everybody came in because they are a good dancer, good singer or a good actor like they got their weapon you know? I went, and I was an athlete. I was very insecure, but you know I just thought to myself, well if I want to catch up; when they are doing ten push-ups or I should do ten times more; I got to do 100 and this is how I am going to catch."
After two and a half years of hardcore training, Wang got selected as a member of the debuting boy K-pop group Got7. The group got chosen among 30 finalists. The group debuted in 2014 with the singles' Girls Girls Girls', from their first Extended Play, 'Got It?'.
They soon came up with their second mini-album with the title song 'A.' By then, their first music video gained 10 million views on YouTube, giving this rookie group immediate global popularity.
The same year, Got7 released their first full album, Identify, followed by 'Moriagatteyo' (2016), 'Flight Log: Turbulence' (2016), 'Present: You' (2018), and 'Breath of Love: Last Piece' (2020).
Got7 quickly harvested both commercial and popularity successes by building up a huge fanbase. He says he feels "blessed" to see the K-pop culture "being spread out globally."   
GOT7's Exit From JYP
Jackson Wang and the other members of GOT7 parted ways with JYP Entertainment in January 2021, after seven years with the company. "I could work anywhere except Korea, that was the deal," Jackson Wang explained. "Since my contract expired, I've been trying to bring everything that I've accomplished over the last four years."
For a long time, fans of the band have suspected JYP Entertainment of mistreating GOT7. Later, the seven members of the group split up once the contract expired. After the GOT7 left JYP in January 2021, Jackson teased his first single, 'Alone.'
Breath of Love:The Last Piece (November 2020) was GOT7's last album with JYP Entertainment until they released the single 'Encore' in February 2021.
Solo Career
In 2017, Wang made his solo debut in China with the track titled 'Papillon.' The JYP entertainment company assigned him his team, Team Wang, consisting of two persons - his manager and Wang himself, which by 2021 had grown to have more than 60-70 people.   
Throughout 2017 and the following year, Wang managed to balance between his solo career under his record label Team Wang and his responsibilities with Got7. On his obligations with Got7 and his solo career, he has said: "I will spend half the time in Korea and half the time in China doing my own stuff. In Korea, I am still in a K-pop group, Got7; we are doing our stuff in K-pop. But in China, I am doing my music, just everything about Jackson. When they, the rest of Got7, rest, I go to China. When my Chinese label's employees rest, I go back to Korea. I have to fit a year's schedule into six months, which is difficult. It is tough. But at the end of the day, I love what I am doing, so it's okay."
'100 Ways'
In 2020, while elaborating about his solo release '100 ways,' Wang commented, "There are 100 ways to leave a lover, but I [Jackson] is the only one you need," Wang comments while elaborating about his solo release '100 ways' in 2020. In 2021, Wang released another solo, 'Leave Me Loving You' (LMLY)."
'Magnetic'
Wang's most significant collaborations are with the eminent South Korean songwriter, actor, and music producer Jung Ji-Hoon, fondly called Rain. The duo released their song 'Magnetic' in 2021. 
Speaking about the production of the song, Wang stated, "'Magnetic' is one of many releases this year, where I hope to show more of who I am and what Team Wang is about. In addition to writing and producing the song, I also wrote the script and directed the music video with Team Wang production."
Discography
He had largely released one-off songs while splitting his time between being a popular K-pop boy band member and running his own label, Team Wang. But on 25 October 2019, he released his long-awaited first solo album, Mirrors. The album included eight songs, namely, 'Bullet to the Heart,' 'On the Rocks,' 'Dway!', 'Unless I'm With You,' 'Bad Back' feat. GoldLink, 'Titanic' feat. Rich Brian, 'Faded,' 'I Love You 3000 Chinese Version.'
In addition, Jackson also has a few singles as a lead artist, each of which has its own music video. These include 'Papillon' and 'Okay' which were released in 2017, 'Dawn of Us,' 'Fendiman,' and 'Different Game' ft Gucci Mane, all released in 2018, and 'Oxygen,' 'Bullet to my heart,' and' Dway!,' released in 2019. Similarly, in 2020, he dropped the music video of '100 Ways' and came up with 'Alone' and 'LMLY' in 2021.
In addition to singing, Wang composed 'Alone,' '100 Ways' and 'Different Game' and also contributed as a composer to other songs with other artists such as 'Magnetic' by Rain featuring Jackson Wang, which was released in 2021, and 'Walking' by Joji & Jackson Wang Feat. Swae Lee & Major Lazer in 2019.
TV show appearances
In 2014, Wang was seen on Roommate, and a year later, he starred in an episode of Peurodyusa, 'Pheasant Instead of Chicken.' Similarly, he made an appearance on Jinjja Sana-i's 'Real Men 2: Battle Buddy Special 08 + Comedian Ranger Training' in 2016. He then participated in TV series such as Real GOT7 it Real?, Go Fighting, and Master Key in 2017. He also attended the Chinese variety program, Who's the murderer? from 2016 to 2017. In 2018 he showed up in the musical Reality-TV show Idol Producer as a rap coach and also on Let Go of My Baby. The same year he got featured on Let's Eat Dinner Together and the comedy talk show, Happy Camp. 
GOT7 released a reality show called GOT7's Hard Carry in 2016. The show ran till 2018 with a total of 16 episodes, and Jackson Wang appeared in all. In addition, he was a performer at the 2017 and 2018 Mnet Asian Music Awards lined up with other Korean bands such as BTS, NCT, EXO, Red Velvet, and many more. Jackson also participated in the Korean franchise, Chinese comedy game show Running Man in 2017, 2019, and 2020. In 2020, he was seen on Street Dance of China: Season 3 and Let's Chat. 
Also, he frequently came to the talk show Weekly Idol from 2014 to 2020 and performed in the KBS Song Festival in 2020. In 2021, he appeared as a musical guest on The Late Late Show with James Corden.
Awards and recognitions
Jackson's remarkable career in South Korea, the United States, and China have earned him international recognition. He has won various honors, including the 'Golden Disc Award Album Division' (2019, 2018, 2017), the 'Mnet Asian Music Award Worldwide Favorite Artist' (2016), and others. In addition, GOT7 has also won several major music accolades, including the 'Mnet Asian Music Award for Worldwide Fan's Choice' (2019, 2018), 'Mnet Asian Music Award for Favorite Dance Performance' (2019), and 'Mnet Asian Music Award for World Performer' (2017).
Jackson also bagged the 2018 'Teen Choice Awards' at Billboard. In addition, he is one of the wealthiest Chinese pop singers. 
Interesting facts
Jackson thought the famous boy band Big Bang was a part of JYP. Therefore, he joined the label. It turned out they were not.
The drama film Miracle in Cell No.7 is Jackson's favorite.
Jackson Wang is multilingual, speaking Korean, English, Cantonese, Mandarin, and a smattering of Japanese and French.
Because of his increased number of social media followers, Jackson was ranked 31st in Forbes China's Celebrity 100 list in 2020. Jackson has astigmatism, which causes his vision to be fuzzy or distorted at times.
Jackson Wang has many buddies in the Korean music industry, ranging from BTS's RM and MONSTA X's Jooheon to older idols such as Amber Liu, Henry Lau, and Eric Nam.
According to Celebritynetworth, Jackson's estimated net worth is $8 million.