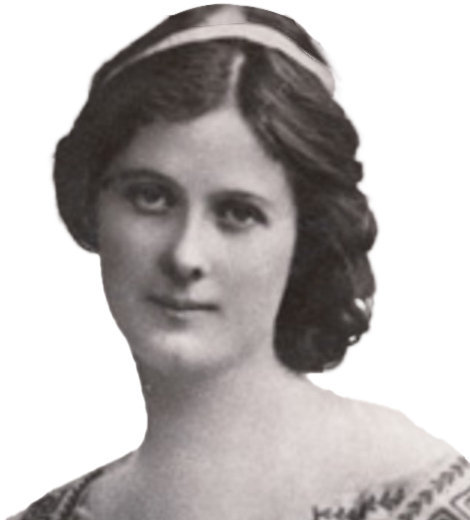 Quick Wiki
Full Name

Isadora Duncan

Occupation

Dancer

Nationality

American

Birthplace

California, USA

Birth Date

May 26, 1877

Death Date

Sep 14, 1927

Age At Death

50 years and 3 months
Quotes
'Future dance will have to revert to being high sacred art, as it was with the Greeks. Art that isn't religious isn't art; it's just a piece of merchandise.'
Mother of Free-style Ballet
Isadora Duncan | Biography
As a strong opposer of conventional ballet, Isadora Duncan danced barefoot, clad with sheaths influenced by Greek imagery and Italian Renaissance paintings. This enthralled audiences in theatres and concert halls across Europe. Soon, she came up with new methods and costumes varying degrees of success and criticism. Duncan also began to develop her notion of a natural dance of her time, recognizing the solar plexus as the body's natural movement source.
---
Duncan was an American dancer and the founder of the modern ballet school, Isadorables.
Who is Isadora Duncan?
Isadora Duncan was a revolutionary artist who influenced the renaissance of the 19th century with her Greek-influenced, free-styled ballet dancing.
Duncan was given ballet lessons from a very young age. By the age of six, she started giving movement lessons to children around her house. Then, when she was 10 years old, she asked her mother to excuse her from public schooling to pursue dancing. 
She then moved to Chicago and joined theater production. She began touring to New York with the crew and participated in many private parties of wealthy houses.
Duncan moved to England and was introduced to hostess Campbell who invited her to private receptions of the members of the London society. Duncan showcased her free-styled ballet in those events, which was amusing and noteworthy in society.
After that, she went to Hungary in 1902, Berlin in 1903, and Russia in 1905. Her barefoot dancing with clads of sheath influenced by Greek imagery and Italian Renaissance paintings enthralled the audiences in theatres and concert halls across Europe. Her normalization of the modern form of ballet gave rise to a long-lasting debate between old school balletomanes and reformers of the art form.
In Berlin, in 1903, Duncan gave a speech and reiterated that the future dance would be natural and free, comparable to that of the ancient Greeks. But, with a waterfall of criticism and comments from society, Duncan still established her dance school in Berlin in 1905.
Her trainees were dubbed as "Isadorables" by the media, and she advanced her establishments in the United States of America and Russia. The then-Premier and the founding head of Soviet Russia, Vladimir Lenin, granted his patronage for her teaching works during the early 1920s.
Duncan went through series of unfortunate events in her personal life. She died in a car accident on 14 September 1927, when her scarf got wrapped in the rear wheel of her open car. Her autobiography 'My Life' was released in 1927.
Early Life
Isadora Duncan was born as Angela Duncan in a poor family in San Francisco. Her birth date is often assumed to be 27 May 1878, although her baptismal certificate, unearthed in San Francisco in 1976, disclosed her birth date as 26 May 1877. She changed her name to Isadora Duncan in 1894.
Her father, Joseph Duncan, was a cashier at the Bank of California, and her mother, Dora Duncan, was a music teacher. Her mother was a disciplinarian. Around the time of Isadora's birth, her mother discovered that her father was conducting fraudulent activities during the financial disaster period in California. She became enraged and divorced him. 
Her mother, Dora, Duncan, and three other siblings, moved to Oakland and eventually settled in San Francisco. Dora took up sewing and giving piano lessons to make ends meet.
Duncan grew up in poverty, but her mother was passionate about art, so she often brought poetry books home and taught about paintings. She then made Duncan study ballet, Delsarte technique, and burlesque styles such as skirt dancing.
While learning ballet as a child, Duncan rejected the rigidity of classical ballet and instead focused more on natural rhythms and movements. She later applied those techniques consciously on her renditions of pieces by Brahms, Wagner, and Beethoven.
Duncan began teaching movements to small children in her neighborhood with her knowledge and learning when she was six years old. By the time she was ten, her courses had grown rather big. She then asked her mother to be excused from public schooling so that she and her older sister Elizabeth could work as teachers.
Career
Duncan moved to Chicago in 1896 with her brother Raymond and met Augustin Daly, a theatrical producer. Soon, she joined his touring company and played diverse roles, including one of the fairies in A Midsummer Night's Dream and one of the four girls in The Geisha. 
She also danced as a solo performer at several society occasions in Chicago and London before moving to England in 1897 with Daly's company. 
After moving, she studied Greek mythology and visual iconography. Her research on ancient Greek sculptures at the British Museum proved a classical use in her dancing movements and gestures that she practiced solely by instinct, and her method was mainly based on them.
Duncan was then invited to appear at the private receptions of London's leading hostess, Pat Campbell, which marked a turning point in her life. She was introduced to the London society, where people were praised and honored by the British monarchy. Her dancing was distinguished by complete freedom of movement and attracted those who were only familiar with the traditional forms of ballet, which was then in a period of decay.
The sight of Duncan dancing barefoot, clad with sheaths influenced by Greek imagery and Italian Renaissance paintings, enthralled audiences in theatres and concert halls across Europe. She created her choreography in the wealthy houses before achieving a huge hit in Budapest, Hungary, where she had a sold-out run of shows.
Her debut appearance in Hungary in 1902 was a cultural icon. The show was sold out for 30 days and was held all around Europe. It brought her new methods and costumes varying degrees of success and criticism.
Then Duncan was introduced to Frederick Nietzsche's philosophy in Germany during one of her shows, and she began constructing her dance philosophy. She began to develop her notion of a natural dance of her time, recognizing the solar plexus as the body's natural movement source.
Duncan gave a speech in Berlin in 1903 titled 'The Dance of the Future.' In her speech, she argued that the future dance would be natural and free, comparable to that of the ancient Greeks. She advocated for ballet's destruction, accusing it of 'deforming the lovely woman's figure.' She concluded by saying, 'Future dance will have to revert to being high sacred art, as it was with the Greeks. Art that isn't religious isn't art; it's just a piece of merchandise.'
She then made her stage debut in Russia in 1905, which sparked a ferocious and long-lasting debate between old school balletomanes and reformers of the art form.
There, she made an impression on choreographer Michel Fokine and art critic Serge Diaghilev just before their lead on the renaissance of dance throughout Western Europe as promoters. They carried her artistic concept, and hence her form of dance was created to defy the crude construct of ballet, making a revolutionary impact in the development of European virtue of arts.
Isadorables
Duncan lived and worked in Greece, Germany, Russia, and Scandinavia between 1904 and 1907. During this time, she collaborated with several well-known artists, including scenic designer Gordon Craig and Russian theatre director Constantin Stanislavsky.
She was known to object to social convention in other areas and was regarded as a pioneering feminist. However, the criticisms against her principles did not deter her, and by 1905 she had created her dance school in Grunewald, a Berlin suburb, which she financed with the proceeds from her travels.
There she bequeathed her dance education and theories and put together her famed dance ensemble. They were dubbed as "Isadorables" by the media, as she furthered her establishments in the United States of America and Russia.
Following her powerful deliberation between the different schools of balletomanes, she chose to return to Russia in 1921 after the 1917 Revolution. She developed a particular fondness for Russia and in the early 1920s. Founding head of Soviet Russia, Vladimir Lenin, granted her patronage for her teaching works.
Later, Duncan International Institute, a non-profit educational institution was established in 1977 by Maria-Theresa Duncan, Isadora's adopted daughter, and Kay Bardsley. 
Duncan, as is prominently identified as the Mother of Modern Dance, her choreography has been passed down through the generations of dancers. And through the institution's Artistic Director, Jeanne Bresciani, Duncan's dance lineage and traditions were preserved with the help of Anna and Irma Duncan through years of study and performance with Maria-Theresa Duncan's principal disciples, Julia Levien and Hortense Kooluris, Along with that, with the assistance of Anita Zahn, the chief exponent of Duncan pedagogy in North America. 
The institution is dedicated to improving education through movement and the arts, based on Duncan's goals and values. They organized educational programs for children and adults, performances across the world, and the preservation of historic and rare archival material, it maintains Isadora's legacy.
Among her choreography, throughout her life, Duncan had created dances to Chopin's Preludes, and eventually, she had covered all 24 of them. Her dances to the preludes as a whole, in the end, could not be dated. Nevertheless, the steps, instead show a broad anthology of movement discoveries she made throughout the course of her career. 
Those Duncan pieces were performed together only in 1949 until Cynthia Word along with Word Dance Theater brought them back to life which led to further attention on the segments in 2010. Similarly, the preludes were also passed down to Cynthia Word and her dancers by Bresciani, who learned them from Maria Theresa Duncan.
All of Duncan's original 24 Chopin choreographies were staged at the Word Dance Theater in 2010. It included the prominent part, Isadora Duncan: Landscapes of the Soul, among the 24 segments, which is less than a minute, while others were also equally significant but were more than a minute. The choreography and technique led the dancers at the theater to receive national and worldwide recognition for their performances of Duncan's stunning work.
Then, forward to 2018 at Capital Fringe, Isadora Duncan's Landscapes of the soul, a theater play was devoted to the preludes. The play was performed throughout the month of July 2018. 
Landscapes of the Soul Isadora Duncan was reviewed as a fast-paced performance that combined dance, music, and spoken speech. Duncan's brilliant and historic dance was performed live by famous pianist Carlo Rodrigues to Fredric Chopin's famed piece 'The 24 Preludes'. 
Personal Life
After being broken by her parent's divorce and her dislike towards societal construct for a woman to be compulsorily wedded, Duncan had sworn to never marry. However, she had two children out of wedlock. Her first child, Deirdre, was fathered by stage designer Gordon Craig, who shared her aversion to marriage. Her second child, Patrick, was fathered by a Paris Singer, heir to a sewing machine empire and a notable art supporter.
But a tragedy unfolded in 1913 when the car in which her two children and their caregiver were traveling plunged into the Seine River in Paris, drowning all three passengers. Duncan, too, was drowned with grief and was preparing to create another school to distract her until World War I intervened and ended her ambitions. Then, in 1920, she was invited to open her school in Moscow.
In Moscow, she met Sergey Aleksandrovich Yesenin, a poet 17 years younger than her. He had earned wide appreciation in the poetic community. In 1922, Duncan married him, despite her aversion to marriage, to accompany him on a United States tour.
However, she could not have picked a more inconvenient time for them to arrive because fears about the Red Menace were at an all-time high when she landed. Then, she and her husband were falsely accused of being Bolshevik spies. Before leaving her home country, Duncan said to reporters, "Good-bye America, I shall never see you again!" She never did. 
The couple reached Europe but went through a tumultuous period in Europe, during when Yesenin's mental illness turned him against her. Finally, he returned to Russia alone and committed suicide in 1925.
Duncan lived a pitiful life in her last years. She was residing in Nice of the French Riviera. She was strangled to death while her scarf got wrapped in the rear wheel of the open car she traveled on 14 September 1927.
Books
Her autobiography 'My Life' was published in 1927 and was reissued on 27 May 2013. 
The reissued version of the book, with a new introduction by Joan Acocella, gave an extraordinary narrative of Duncan's passionately creative life has now been restored to its original form. The book scripts how Duncan transformed dance in the twentieth century and also paved the way for future dreamers to follow in her footsteps. It gave rise to great American modernists such as Ruth St. Denis, Agnes de Mille, and Martha Graham. 
While numerous histories focused on Duncan's pivotal position as one of the modern dance pioneers, no other work has proven to be as important as her autobiography in both a historical record and a vivid picture of a fascinating life. 
Duncan's biography was written as a dramatic one, from her early infatuation with classical music and poetry to her tremendous international achievements, spectacular love relationships, and headline-grabbing personal tragedies. Duncan's own life as a dancer and a woman is chronicled in this book, from her childhood fascination with classical music and poetry in San Francisco to her rigorous study of ancient Greek art in Athens, through her infamous love relationships and the terrible deaths of her children
'My Life' was proclaimed to be "a wonderful document, presenting the reality of her life as she knew it, without hesitation, apology, or compromise," by the New York Herald Tribune. An excerpt from her book which is widely popular among the readers is, "The best bequest you can offer to a kid is to allow it to find its own path, totally on its own feet." 
Other than that, 'Isadora Speaks: Writings & Speeches of Isadora Duncan', a collection of her previously unpublished writings and speeches was published on 1 January 1994. The book provided a fresh perspective on her value as a unique and radical thinker.
'Isadora Speaks' begins with memories of her childhood in San Francisco and continues with her outspoken views on America, revolutionary Russia, education, and the arts, as well as her life with Russian poet Serge Esenin, love, women's emancipation, and dance as a radical force capable of transforming the world and changing lives. 
Further, 'Isadora: A Novel' written by Amelia Gray on Duncan's life was published on 23 May 2017. The book was composed to create an immensely artistic portrayal of Duncan using the framework of her life and the material of her spirit.
The book preluded the terrible misery of 1913 when she became a heartbroken mother after her two small daughters drowned in a tragic accident in Paris. Along with that, it elaborated her life which was split in two by the accident. She was a great young talent who attracted audiences all over the globe; on the other, she was a distraught mother who was on the verge of losing her mind. Gray portrayed a startling and visceral picture of a woman and artist pushed to the verge of death by life's brutality. 
Movies
Numerous movies were introduced with the storylining to Duncan's life and death. 
The first movie was a documentary on her life, titled Isadora Duncan: Movement from the Soul released in 1989. The movie elaborated on her life and artistic development from birth in San Francisco to her creative growth. It chronicled the unsentimental picture of the complicated and captivating 'Mother of Modern Dance' and interweaved the events of Duncan's turbulent life with re-creations of twelve of her dances covering her entire career, which was both illuminating and elegantly constructed.
Then, Isadora was released in 1966, with the original title, Isadora Duncan: the Biggest Dancer in the World. This movie was depicted by Ken Russell, who was besotted by Duncan in the 1920s. He presented her crazy love relationships, passionate dreams, and terrible end. 
Russell depicted Duncan as a woman obsessed with the significance of art with added modest crudity. This version of Duncan was critically questioned, and later Russell justified his link with art and vulgarity in his senses. He said in his biography, "'It's strange that people can't reconcile vulgarity and artistry. They're the same thing to me. But don't get vulgarity mixed up with commercialism. By vulgarity, I mean an exuberant over-the-top larger-than-life slightly bad taste red-blooded thing. And if that's not anything to do with art, let's have nothing to do with Art. Let's have more of that.'
Then in 1968, Isadora was released starring, Vanessa Redgrave. This version was co-written by longtime Russell partner Melvyn Bragg. The movie nominated Redgrave's performance in the 'Academy Awards' and she went on to win the 'Best Actress' category in Cannes Film Festival 1969.
The movie biographed her success in permanently altering people's perceptions of ballet, her nudist, semi-nudist, and pro-Soviet dancing initiatives, as well as her attitude and way of life, which had astounded the public at the time. It focused on her settlement in Nice, her days before her death when she was surrounded by her closest and most devoted friends. It gave a subtle passion to her story which was unique with both natural and thrilling quality. Isadora aspired to have everything in her life be beautiful and polished, and she achieved this goal.