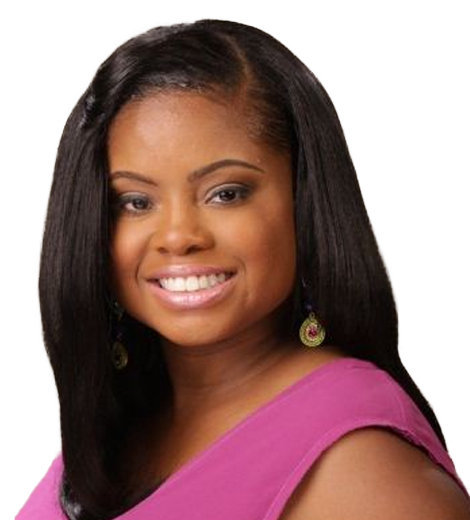 Quick Wiki
Full Name

Hydeia Broadbent

Occupation

HIV/AIDS Activist

Nationality

American

Birthplace

Nevada, USA

Birth Date

Jun 14, 1984

Age

39 Years, 3 Months

Zodiac Sign

Gemini

Parents

Patricia and Loren Broadbent

Relationship Status

Undisclosed

Daughter

Undisclosed
HIV/AIDS Activist
Hydeia Broadbent | Biography 2021
Hydeia Broadbent was diagnosed with AIDS when she was three years old, and the physicians who were treating her told her that she would not live after five. But, Broadbent survived and became popular after she participated in the 'A Conversation with Magic Johnson,' an AIDS special show on Nickelodeon. She continued participating in and organizing many awareness campaigns about HIV/AIDS, the new treatment, its prevention, and living positively with it. She got featured on many television shows, magazines and received many awards, including 'Bounce Trumpet Community Activist Award.' She was regarded as the frontrunner for being the first American-American teen who openly speaks about being affected by the virus.
---
Broadbent is an American HIV activist who has been actively conducting awareness campaigns on the prevention and medication of the epidemic disease HIV/AIDs since she was six years old.
Who is Hydeia Broadbent?
Hydeia Broadbent was adopted by her parents and was diagnosed with HIV when she was three years old. The rise of the epidemic was high during that time, but the knowledge about the disease was very limited. So, her parents enrolled her in a research program.
Broadbent was supposed to take over 20 pills to curb her infections and was expected to die after five. But she survived beyond that and appeared on the 1993 Nickelodeon AIDS special program on A Conversation with Magic Johnson, along with other children affected by AIDS.
She went on to participate in and organize campaigns and spoke about her illness in public. In 1996, she gave a speech titled, 'I am the future, and I have AIDS,' at the Republican National Convention, which won the hearts of many and made it possible for her to deliver her mission against the transmission of the disease.
Broadbent had appeared on The Michael Eric Dyson Show, The Russ Parr Morning Show, The Tom Joyner Morning Show, Oprah, 20/20, and Good Morning America. Her efforts and interviews got featured on the magazines like New York Times, People, Teen People, Essence, Ebony, Sister 2 Sister, and on the cover of TV Guide.
Broadbent was chosen as one among the 'Most Influential 150 African Americans' by Ebony Magazine in 2008 and 2011. She had won the 'Essence Award,' 'American Red Cross Spirit Award.' She was also selected as one of 'Today's Top 100 African American History Makers for Power 100' by TheGrio.com, a part of NBC News, TheRoot.com, and Ebony Magazine in 2011.
She then received the 2019 'Bounce Trumpet Community Activist Award,' honoring and acknowledging her fight for change in her community. 
Broadbent is now known as an international motivational speaker and HIV/AIDS activist to educate people of all ages about the disease. 
Early Life
Broadbent was born on 14 June 1984 at the University Medical Center of Southern Nevada in Las Vegas and was abandoned by her birth mother right away. Loren and Patricia Broadbent adopted her when she was six weeks old and raised her in the Nevada state.
As a baby, she went through weeks of crack and heroin detox. Her father remarked that she needed to be held in arms often and would start crying and have tremors if they lay her down. While growing up, she suffered from recurring sinus infections, colds, and coughs which made her sick most of the time.
In 1987, when America was in the grip of an AIDS epidemic, Loren and Patricia got a call from the Nevada Department of Transportation, which had entirely changed their dreams for the future. They were informed that a woman with the same name as her biological mother had given birth to a child and abandoned him at the same hospital. Upon checkup, both the mother and child were diagnosed with AIDS, and their daughter needed to be tested.
Broadbent was three years old when she was taken for the test, and the result arrived after 14 days, which confirmed that she had AIDs. The authorities approached her parents and asked if they wanted to return her, and they replied, "Absolutely not." Instead, the Broadbent family took on a quest to save their child. Her father explained, "Our biggest concern was: What can we do to improve her quality of life?"
Then, Broadbent and her father flew from Las Vegas to Los Angeles to receive treatment at the UCLA Medical Center. On the other hand, her mother began attending HIV/AIDS conferences to learn more about the disease.
Doctors had advised Broadbent to participate in several programs at the National Institutes of Health in Bethesda, Maryland, where the research organization was undertaking a number of studies. Broadbent was put on the treatment called AIDS cocktail, a mix of medication that doesn't cure AIDS but improves patient's quality of life.
Over time, Broadbent began to take 30 medicines a day to keep her sickness under control. It later decreased to three medications, leaving a huge impact on her medical finances.
Her father remarked, "I honestly believe Hydeia would not be here today if it weren't for that NIH initiative." Broadbent later stated, "My mother signed me up for a trial. She was well aware that this was my only hope. She knew the physicians would scrutinize me closely, so that's exactly what we did."
With the aid of medication and courage of surviving the disease, Broadbent attended the College of Southern Nevada and majored in communications.
Activism
Broadbent's activism on AIDs awareness began in 1993 when she was featured on a Nickelodeon program with Magic Johnson, a pro basketball player. The show A Conversation with Magic John was a part of an AIDS special program to educate America's youngsters about the disease's potential to affect anybody.
She was in elementary school when she pled people to accept her as a normal person. On the show, Magic Johnson reached out to her as she cried, "I want everyone to realize that we're just regular folks," then he replied, "Aww, you don't have to cry, because we're just regular people. Is that correct? Yes, we are."
With this show, Broadbent had won the hearts of thousands of people and managed to take it as a platform to make more people aware of the conditions AIDs had brought on her health.
From age 11, Broadbent participated in and organized several awareness campaigns. Worth mentioning was her speech titled, 'I am the future, and I have AIDS,' at the Republican National Convention in 1996.
By the age of 12, Broadbent had appeared on numerous major television shows, and talk shows like The Michael Eric Dyson Show, The Russ Parr Morning Show, The Tom Joyner Morning Show, Oprah, 20/20, and Good Morning America. She was highlighted by New York Times, People, Teen People, Essence, Ebony, and Sister 2 Sister, among the few magazines. Further to that, in 2005, she was on the cover of TV Guide.
Broadbent's objective was to educate and promote HIV/AIDS awareness in different communities, educational institutions, and churches. She planned to accomplish them in two ways: Firstly, to use her life as a tool to inform common people about the prevention of HIV; Secondly, she aimed to provide hope and inspiration to those living with HIV/AIDS and encourage them to live the best of their lives. She spent her time promoting abstinence, safe-sex practices for those who choose to have sex, and disseminating knowledge on prevention methods on HIV/AIDS.
She became a well-known lecturer and panelist at several of America's most prestigious educational institutions, including Duke University, Spelman College, UCLA, USC, and Howard University.
In 2015, she was featured on Oprah's Where Are They Now on the Oprah Winfrey Network, following the most requested updates by fans.
Broadbent was among the few young activists to openly speak out about being affected by the HIV/AIDS virus. She was also regarded as a trailblazer for being the first African-American teen to advocate freely.
Awards
Broadbent was named one of the 'Most Influential 150 African Americans' by Ebony Magazine in 2008 and 2011. She also received 'Essence Award' and 'American Red Cross Spirit Award.'
She was featured as one of 'Today's Top 100 African American History Makers for Power 100' by TheGrio.com, TheRoot.com, and Ebony Magazine. She became the face of "AIDS-affected Children in America," particularly among African-Americans.
Broadbent received the 'Bounce Trumpet Community Activist Award' in 2019. The award was founded in 1992 by American Civil Rights leader Xernona Clayton. Muhammad Ali, Beyoncé, Jamie Foxx, Halle Berry, Stevie Wonder were among the past honorees.  
Personal Life
Broadbent, on many occasions, had shared that the hardest things she had to deal with the AIDS were to lose her friends with the same disease, whom she met, and made friends during every checkup. She lamented that they could not make through.  
The second thing after friendship was the relationships she was into. She shared that her poor choices in men had made a significant impact on her life, for which, again, she had to go through therapies and a self-learning process to heal from them.
Broadbent, in Oprah's Where Are They Now, recalled a relationship where she was not accepted for who she was and how she found out the solution to her identity, "...well there was this guy whom I thought I was really in love with and he couldn't deal with my status and I became a secret like oh we can hang out but at my house, or when we go to the movies but across town and so that really played with my psyche it took me a long time to identify that the problem wasn't me it was him."
Furthermore, Broadbent's physicians had predicted that she would die before she turned five and had suggested her parents seek out her funeral preparations. The Broadbent's thought it would be unfortunate for their daughter to pass away before she could grow up and have a true wedding.
So, to make the most of her expected time, Broadbent and her AIDS-affected companion, Tyler Small, were honored with a Friends for Life ceremony, completed with a white bridal gown, by members of her adoptive family and supporters.
Broadbent is also close with the child star of Full House, Jurnee Smollett-Bell. Smollett-Bell saw Broadbent's Friends for Life ceremony with Tyler Small on TV and fell in love with Broadbent's pureness towards her objective. Smollett-Bell joined Broadbent and helped in the awareness programs in South Africa and the United States. They became close and kept in contact with each other. Smollett-Bell stayed with Broadbent on her high-school problems and when she faced her career problems. Their recent focus together is to bring awareness about new treatments that can prevent the spread of HIV.
Partnered work
On the occasion of National Black HIV/AIDS Awareness Day, Ampro Pro-Style partnered with Broadbent to make people check their HIV/AIDS status and pursuing them to go to their local testing facility. The day was observed to help educate the Black community about the disease and the preventive methods to limit its spread. The initiative was essential to making people realize that knowing one's status is the first and the most crucial step in preventing the disease.
Ampro had previously partnered with groups such as the Parkinson's Disease Foundation. In 2015, it collaborated with Broadbent as part of its new 'A Positive Message' campaign to demonstrate Ampro customers how to live a positive life with HIV/AIDS, how to protect themselves from catching the virus, and what they can do to help find a cure.
Fact-checking and Ethical Concerns
We assure our audience that we will remove any contents that are not accurate or according to formal reports and queries if they are justified. We commit to cover sensible issues responsibly through the principles of neutrality.
To report about any issues in our articles, please feel free to Contact Us. Our dedicated Editorial team verifies each of the articles published on the Biographyhost.