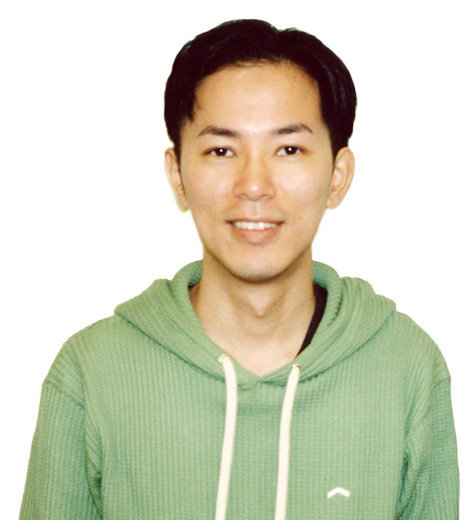 Quick Wiki
Full Name

Hajime Isayama

Occupation

Manga Artist

Nationality

Japanese

Birthplace

Oyama, Oita, Japan

Birth Date

Aug 29, 1986

Age

37 Years, 0 Months
Creator Of 'Attack On Titan' Manga
Hajime Isayama | Biography 2021
Creator of 'Humanity vs. Titans,' 'The Killing Pawn,'
Isayama was not a bright student in school. He graduated from Oita Prefectural Hitarinkou High School. After his graduation, he got enrolled in the manga design program of the cartoon arts department at the Kyushu Designer Gakuin. Later, at the age of 20 in 2006, he set his foot in Tokyo and worked at an internet cafe to pursue his dream of being a manga artist. In the same year, Isayama submitted a 65-page one-shot version of 'Attack On Titans' ('Shingeki no Kyojin') to the Magazine Grand Prix and eventually won 'The Fine Work Award.'
---
Hajime Isayama is a famous Japanese manga artist, widely renowned as the creator of the popular manga series 'Attack on Titan.'
Who is Hajime Isayama?
Hajime Isayama is an acclaimed Japanese manga artist whose first serial work 'Attack on Titan'—first published in the monthly Bessatsu Shonen Magazine in 2009— led to the development of many mangas and television spinoffs, a television adaptation, and numerous video games and novels. His manga's original and subsequent volumes have been sold worldwide in the form of comic books. As of January 2021, the manga has reached 33 volumes. 
Early Life
Born on 29 August 1986, Isayama hails from HITA, Oita Prefecture, a city in Kyushu, Japan. 
He enjoyed drawing from an early age. As a child, he used to draw pictures on the blank pages of school textbooks. Since elementary school, he dreamt of being a mangaka. In a TV interview, he mentioned, "I've always liked drawing. When I dived into the manga world, I found most of Japanese manga artists draw pictures on the blank pages of school text books. I was one of them. Since elementary school, I had dreamed of being a mangaka but I wasn't exceptional. In my class, there were 2 or 3 friends who had already started making their own manga. At that time, I didn't start my manga but I dreamed of becoming a mangaka becomes more and more. When we became college or high school students, those friends became adults and had to face reality so they changed their hopes. In fact, I couldn't be an adult like them. That's why I became a manga artist."
Education And Career
Isayama was not a bright student in school. He graduated from Oita Prefectural Hitarinkou High School. After his graduation, he got enrolled in the manga design program of the cartoon arts department at the Kyushu Designer Gakuin. Later, at the age of 20 in 2006, he set his foot in Tokyo and worked at an internet cafe to pursue his dream of being a manga artist. In the same year, Isayama submitted a 65-page one-shot version of 'Attack On Titans' ('Shingeki no Kyojin') to the Magazine Grand Prix and eventually won 'The Fine Work Award.' The short version was compiled in the future guidebook 'Attack on Titan Guidebook: Inside & Outside'—which was published in 2013—and the television adaptation's first Blue-ray Disc DVD volume. He has written the version at the age of 19.
Later, he contacted the Weekly Shonen Jump department at Shueisha and offered a writing service. But he couldn't pursue a career there because the editors asked him to fit his style and story to a target demographic for their 'Weekly Shonen Jump.' Instead, Isayama found solace working for Kodansha Ltd's Weekly Shonen Magazine department.
The year 2008 remained a year of recognition for the young manga artist. During the '80th Weekly Shonen Magazine Freshman Manga Award,' his creation 'Heart Break One' bragged the 'Special Encouragement Award.' The subsequent year his creation, 'Orz,' was nominated in the same award. 
One-Shots
Isayama has written four one-shots. He wrote his first one-shot when he was 19 years old. He wrote the original 'Attack on Titan' manga as a 65-page one-shot called 'Humanity vs. Titans,' also referred to as 'Attack on Titan Volume 0.' It was primarily focused on protecting the planet's natural landscape.
At age 20, he moved to Tokyo, leaving the idea behind him with no intention of revisiting it. However, a few years later, his editor suggested to him to expand 'Attack on Titan' into a long-term series. 
In an interview with Mangabrog in December 2014, Isayama said, "I came up with the original idea for the one-shot called "Shingeki no Kyojin (Attack on Titan)" that won me my first ever prize, and then I didn't think about it for a while after that until I was 22 or 23 or so, when my editor asked me to consider making that old one-shot into a long-term series, at which point I spent a half a year coming up with the details of that whole world." 
After completing the creation of characters and an outline, they took it to feature in Weekly Shonen Jump. But rumors surfaced about his work being rejected by the magazine, believing it didn't conform to the magazine's Shanen style. Isayama also went to several other publishers, but they also rejected it telling the quality of the drawing was poor. However, finally, Kodansha's monthly Bessatsu Shonen Magazine showed interest in serializing his manga. Finally, his manga series started publishing in Bessatsu Shonen Magazine in September 2009.
In 2008, he wrote two one-shots — 'Heart Break One' and 'Orz' — both of which earned him the 'Weekly Shonen Magazine Freshman Manga Award.' 'Heart Break One' won the 'Special Encouragement Award' while 'Orz' won the prize under the category 'Selected Work.'
Isayama penned his fourth one-shot in 2014 entitled 'The Killing Pawn.' Ryoji Minagawa illustrated it, and the story was later included in Minagawa's short story collection.
'Attack on Titan'
Isayama visited various major publishing companies to get his first series, 'Attack on Titan,' evaluated. The publishing houses liked his storyline but found his drawings to be poor. His self-esteem was so low back then that he was about to give up his dream to become a successful manga artist. Later, a publishing company showed genuine interest in his work. Eventually, in September 2009, the manga debuted in Bessatsu Shonen Magazine.
In the year 2011, the manga won the '35th Kodansha Manga Award' under the category 'Shonen' and got nominated for the 16th annual Tezuka Osamu Cultural Prize and 4th annual Manga Taisho award. 
'Attack on Titan' Inspirations
Isayama's own lived experiences primarily inspired the characters and locations used in 'Attack on Titan'. In an interview with BBC News in October 2015, he said, "I got the idea for 'Attack on Titan' from a computer game. The entire universe was under attack from aliens. I thought if those monsters ate humans, that would be pretty interesting." 
The idea for the man-eating Titans came out from the wildlife he witnessed while growing up on his family farm. He said, "As a child, I remember thinking all living creatures must get nutrition from other living creatures to survive. We might call it cool but it is actually the norm."
Similarly, the gigantic walls featured in the story were inspired by the mountainous landscape of his hometown, Oyama. 
Art Style
Isayama usually illustrates his manga with expressive and detailed line works, uses cross-hatching techniques to highlight the depth of his characters, applies smooth greyscale tones, and focuses on highlighting the features of the characters and their raw emotions. 
'Attack on Titan' Manga Ending
Isayama had started the 'Attack on Titan' manga series with the ending already decided. "It seemed like my editor wasn't going to let the series start to be published unless I had an ending in mind," he said during an interview with Manga Brog in December 2014. 
The manga series ended in 2021, after being serialized for 11 years and seven months. The 139th chapter of the manga series that depicted a battle against giant man-eating creatures was published in the May issue of Bessatsu Shonen Magazine. 
About the end of 'Attack on Titan,' he said that he was given a limited page for the manga's final chapter, which forced him to wrap up the story even if he had more things to tell. "Bessatsu Shônen magazine only allowed him a maximum of 51 pages for the final chapter. So he intends to fill up to 8 more pages in the volume to draw what he couldn't for the magazine," Twitter user Attack On Fans posted an update in May 2021 based on Isayama's interview about his final chapter. It further wrote, "His most memorable event during his 11 and a half years of work was getting to know his assistants up close. They were all young when they started and now are married with a family. Also, the anime's release was a fresh experience for him, as he felt that his work came to life."
'Attack on Titan' Anime
As 'Attack on Titan' became popular, it was adapted into a TV anime series in September 2013. The show became so popular and lively that it inspired its source material.
The show completed its Season 4 Part 1 in March 2021, and as per an announcement made at the end of Season 4 Part 1, the second part of the season will be going to air in the "Winter 2022" which would be anywhere between January and March.
The first three seasons of the show were animated by WIT Studio but the studio was changed for its final or fourth season. MAPPA, a studio known for hits such as Yuri!!! On Ice, handled the Season 4 of Attack on Titan anime.
'Attack on Avengers'
'Attack on Avengers' is an eight-page manga crossover between characters from 'Attack on Titan' and Marvel Comics. It was released in the November 2014 issue of Kodansha's Brutus magazine in Japan, and in 2015 in Marvel's Secret Wars #0 in the United States. The manga featured Marvel's Superman, the Avengers superhero team, and the Guardians of the Galaxy battling the Titans including Armored Titan, Female Titan, and Colossal Titan on the streets of New York City. Isayama provided the plot outline for the crossover, while the story was written by C.B. Cebulski and illustrated by Gerardo Sandoval and Dono Sanchez Almara.
Game: 'Attack on Titan'
The animated TV series Attack on Titan, based on Isayama's manga of the same title, was adapted into a video game in 2016. Released on 26 August 2016, the action-packed video game Attack on Titan, also known as A.O.T.: Wings of Freedom features frantic fights against the monstrous humanoid foe called Titans. Its sequel, Attack on Titan 2 was released on 20 March 2018.
Live-Action Movie 
'Attack on Titan' manga was made into a two-part Hollywood live-action film released in Japanese theaters in summer 2015. However, it faced scrutiny over against-race casting. It is assumed that the movie takes place in a fictional version of Europe, with the walls inspired by medieval cities of Germany. The movie also cut the powerful characters and also gave most of the characters Germanic names. Part I ended up as the seventh-highest-grossing locally produced film while Part II did not perform well at the box office.
In October 2018, it was announced that the director of supernatural horror film IT Andy Muschietti would direct a live-action feature film adaptation of 'Attack on Titan' for Warner Bros. the production for the movie has not started yet.
Theme Park and Museum
Due to the extreme popularity of 'Attack on Titan,' Universal Studios Japan built an Attack on Titan-themed park called 'Attack on Titan: The Real' in 2015. The theme park featured life-sized monstrous titans. In August 2020, the theme park came up with 'Attack on Titan: Race for Survival XR' to offer people with VR coaster experience.
Honoring Isayama and his work, Isayama's hometown of Hita in Oita Prefecture created an Attach on Titan-themed museum, 'Attack on Titan in HITA Museum,' which was opened to the public in March 2021. It features Isayama's original drawings.
Awards and Recognitions
For the globally hit manga 'Attack on Titan' having sold over 100 million print copies, Isayama has won multiple notable awards. He won the 'Kodansha Manga Award' for Best Shonen Manga' in 2011, the 'Attilio Micheluzzi Award' for 'Best Foreign Series' in 2014, and the 'Harvey Award' for 'Best American Edition of Foreign Material' in 2014. According to Kodansha, in which 'Attack on Titan' has been serialized, it has circulated 100 million copies worldwide. The series has been published in 21 countries and regions and distributed to around 180 countries and regions.
Hajime Isayama Wife and Marriage
Isamaya got married in 2018. He announced this through his blog and didn't disclose the identity of his spouse. 
On 31 December 2018, he revealed on his blog that he got married that year. 
Isayama also took a moment to dispel the rumor that he wed his former assistant Arisa Yamamoto. He explained, "The reason for the rumor is that the character and Yamamoto-san were accidentally named in the Lupo manga of the editorial department of Magazine Pocket, and the author said, 'Troublesome ... I didn't care about anything at that time,' but ... I'm sorry for the inconvenience caused to Arisa Yamamoto … I hope you'll warmly watch over me!"
Later in May 2019, a card drawn by Isayama, which featured a sketch of himself and his wife as Titans, surfaced on social media.
Net Worth
As of May 2021, Isayama has been reported to have an estimated net worth of $45 million, according to CBR. He was ranked as the fourth richest mangaka in Japan in February 2020 by Comic Book Resources (CBR). 
Did You Know?
In December 2019, Isayama shared he has a dream of opening a spa upon the compilation of 'Attack on Titan. "Yes, I have a project in mind. Once Attack on Titan is over, I dream of opening a spa. A Japanese onset, not a manga," he said. "I'll try to create the greatest spa ever."
In May 2021, Guinness World Record certified the titan-sized edition of the first volume of the 'Attack on Titan' manga series as 'Largest Comic Book Published.' The edition has 1m long, 70cm wide, and 13.7kg weight, which is 36 times larger than the standard tankobon edition. The edition was released on 6 March 2021, as part of the promotional campaign for the final chapter of the manga series serialized in Bessatsu Shonen Magazine. It was designed to be read by Eren Yeager in his titan form. The titan-sized edition was priced 165,000 yen (about $1,514). The edition was certified as a Guinness World Record after selling its 100 copies, as per the requirement to achieve the record. It sold out as quickly as about two minutes after it went on sale.