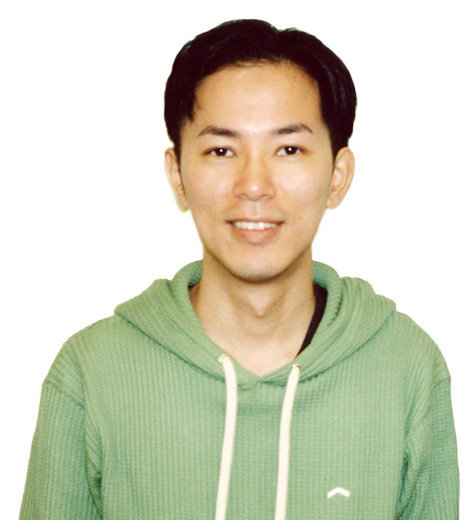 Quick Information
Full Name

Hajime Isayama

Occupation

Manga Artist

Nationality

Japanese

Birthplace

Oyama, Oita, Japan

Born Year And Birthday

Aug 29, 1986

Age

34 Years, 9 Months
Creator Of 'Attack On Titan' Manga
Hajime Isayama | Biography 2021
Isayama was not a bright student in school. He graduated from Oita Prefectural Hitarinkou High School. After his graduation, he got enrolled in the manga design program of the cartoon arts department at the Kyushu Designer Gakuin. Later, at the age of 20 in 2006, he set his foot in Tokyo and worked at an internet cafe to pursue his dream of being a manga artist. In the same year, Isayama submitted a 65-page one-shot version of 'Attack On Titans' ('Shingeki no Kyojin') to the Magazine Grand Prix and eventually won 'The Fine Work Award.'
---
Quick Information
Full Name

Hajime Isayama

Occupation

Manga Artist

Nationality

Japanese

Birthplace

Oyama, Oita, Japan

Birth Date

Aug 29, 1986

Age

34 Years, 9 Months
Hajime Isayama is a famous Japanese manga artist, widely renowned as the creator of the popular manga series 'Attack on Titan.'
Who is Hajime Isayama?
Hajime Isayama is an acclaimed Japanese manga artist whose first serial work 'Attack on Titan'—first published in the monthly Bessatsu Shonen Magazine in 2009— led to the development of many mangas and television spinoffs, a television adaptation, and numerous video games and novels. His manga's original and subsequent volumes have been sold worldwide in the form of comic books. As of January 2021, the manga has reached 33 volumes.
Early Life And Career
Born on 29 August 1986, Isayama hails from HITA, Oita Prefecture, a city in Kyushu, Japan.
Isayama was not a bright student in school. He graduated from Oita Prefectural Hitarinkou High School. After his graduation, he got enrolled in the manga design program of the cartoon arts department at the Kyushu Designer Gakuin. Later, at the age of 20 in 2006, he set his foot in Tokyo and worked at an internet cafe to pursue his dream of being a manga artist. In the same year, Isayama submitted a 65-page one-shot version of 'Attack On Titans' ('Shingeki no Kyojin') to the Magazine Grand Prix and eventually won 'The Fine Work Award.' The short version was compiled in the future guidebook 'Attack on Titan Guidebook: Inside & Outside'—which was published in 2013—and the television adaptation's first Blue-ray Disc DVD volume. He has written the version at the age of 19.
Later, he contacted the Weekly Shonen Jump department at Shueisha and offered a writing service. But he couldn't pursue a career there because the editors asked him to fit his style and story to a target demographic for their 'Weekly Shonen Jump.' Instead, Isayama found solace working for Kodansha Ltd's Weekly Shonen Magazine department.
The year 2008 remained a year of recognition for the young manga artist. During the '80th Weekly Shonen Magazine Freshman Manga Award,' his creation' Heart Break One' bragged the 'Special Encouragement Award.' The subsequent year his creation, 'Orz,' was nominated in the same award.
'Attack on Titan'
Isayama visited various major publishing companies to get his first series, 'Attack on Titan,' evaluated. The publishing houses liked his storyline but found his drawings to be poor. His self-esteem was so low back then that he was about to give up his dream to become a successful manga artist. Later, a publishing company showed genuine interest in his work. Eventually, in September 2009, the manga debuted in Bessatsu Shonen Magazine.
In the year 2011, the manga won the '35th Kodansha Manga Award' under the category 'Shonen' and got nominated for the 16th annual Tezuka Osamu Cultural Prize and 4th annual Manga Taisho award.
Art Style
Isayama usually illustrates his manga with expressive and detailed line works, uses cross-hatching techniques to highlight the depth of his characters, applies smooth greyscale tones, and focuses on highlighting the features of the characters and their raw emotions.
Personal Life
Isamaya got married in 2018. He announced this through his blog and didn't disclose the identity of his spouse.
Fact-checking and Ethical Concerns
We assure our audience that we will remove any contents that are not accurate or according to formal reports and queries if they are justified. We commit to cover sensible issues responsibly through the principles of neutrality.
To report about any issues in our articles, please feel free to Contact Us. Our dedicated Editorial team verifies each of the articles published on the Biographyhost.