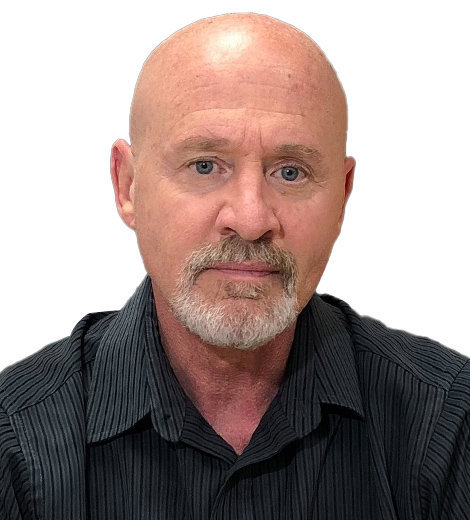 Quick Wiki
Full Name

Glenn Louis Kirschner

Occupation

Former Army Prosecutor, Former U.S. Attorney, Legal Analyst

Nationality

American

Birthplace

New York, USA
Legal Analyst at NBC News, MSNBC
Glenn Kirschner | Biography 2021
Adjunct Associate Faculty at George Washington University School of Law
Glenn L. Kirschner has been the legal analyst for MSNBC and NBC News since 2017. He has given a legal commentary on national news media shows such as MSNBC's Morning Joe, MSNBC Live and Hardball with Chris Matthews, CNN's The Lead with Jake Tapper, and The Stephanie Miller Show.
---
Glenn Louis Kirschner is an NBC News and MSNBC legal expert and former United States Army prosecutor.
Who Is Glenn Kirschner?
Glenn Louis Kirschner has over 30 years of trial experience as a federal prosecutor. He spent 24 years as a prosecutor in the United States Attorney's Office for the District of Columbia, rising to Chief of the Homicide Section. 
He directed all homicide grand jury investigations and prosecutions in Washington, D.C., and supervised 30 murder prosecutors. 
Kirschner spent over six years on active service as an Army Judge Advocate General (JAG) prosecutor, hearing court-martial cases and overseeing criminal appeals, including espionage and death penalty cases, before joining the D.C. U.S. Attorney's Office.
In his three-decade career as a prosecutor, Glenn handled hundreds of cases, including over 50 murder trials, many protracted RICO trials, and precedent-setting cases.
Some of his cases have been adapted into major movies, such as Georgetown (2019), which was about the murder verdict of a highly developed con man who operated in elite D.C. circles starring Vanessa Redgrave, Christoph Waltz, and Annette Bening. Another was the Emmy Award-winning HBO documentary titled Thug Life in a Big City. It was a case about defendant Andre Burno, who was convicted of the ambush shooting of an on-duty police officer.
Glenn Kirschner married Tracy Lynn Gifol, an immigration attorney, on 4 August 1985 at the Allaire Chapel.
Early Life and Education 
Glenn Louis Kirschner was born in 1961 in Brooklyn and grew up in New Jersey. His father was a high school football coach.
Kirschner went to Point Pleasant Borough on the Jersey shore for his high school. He played football and wrestling during his high school years.
He then attended Washington Lee University in Lexington, Virginia, for his undergraduate degree in journalism. In 1987, he earned a Trustee's Scholar designation after graduating with honors from the New England School of Law in Boston. 
Career 
Kirschner's first job was delivering newspapers when he was in grade 5. He also did a few other jobs like washing dishes, working on a horse farm - cleaning and painting the stalls and wooden split-rail fence with motor oil and creosote.
He also worked on a commercial fishing boat in New Jersey before joining the Army JAG. 
Career as an Army Prosecutor
In 1987, Kirschner was selected into JAG Corporation and posted to Fort Richardson in Alaska after completing his training. Kirschner had always desired to serve in the military, just like his father, and so he had applied for an Army ROTC scholarship. When the army accepted him into the scholarship program, it was an immense relief for Kirschner. 
He worked as a prosecutor for the Army at Fort Richardson in Anchorage, Alaska, where he handled dozens of court-martial cases and advised Army commanders on criminal justice issues. 
Then, he served as an Army appellate attorney in the United States Court of Appeals. He also worked for the Army Legal Services Agency in Falls Church, Virginia, where he handled cases involving the death sentence and espionage, among other things.
Nearly after six and a half years of active duty, Kirschner left the army as he was assigned to supervisory roles, but not a job in the courtroom, where he desired to work. 
"Three things that motivated me to spend 30 years as a prosecutor: working with and seeking justice for crime victims, trying cases in court, and doing what I could to keep the criminal justice system fair, honest and collegial," he said.
Career as a U.S. Attorney
Kirschner entered the U.S. Attorney's Office for the District of Columbia in 1994 as an assistant U.S. Attorney. In the late 1990s, Kirschner worked under the former chief of Homicide in the U.S. Attorney's Office, Bob Mueller. He learned how to prosecute murder cases and how to administer the Homicide Section from Bob Muller. 
Kirschner worked for the D.C. USAO for 24 years. He prosecuted RICO proceedings in Federal Court and murder cases, conspiracy theories, and obstruction of justice cases in D.C. Superior Court. He handled over 50 murder cases, spent four years as the Deputy Chief of the Homicide Section.
He served as the Chief of Homicide from 2004 to 2010. Eventually, on 1 June 2018, he quit the United States Attorney's Office.
Career as a Legal Analyst
Kirschner has been the legal analyst for MSNBC and NBC News since 2017. 
He has given a legal commentary on national news media shows such as MSNBC's Morning Joe, MSNBC Live and Hardball with Chris Matthews, CNN's The Lead with Jake Tapper, and The Stephanie Miller Show regarding developments with the Special Counsel inquiry.
Kirschner proposed grand juries may be called and former President Donald Trump be convicted of manslaughter or murders for deaths caused by his management during the COVID situation in mid-September 2020.
About Trump's liability on the Capitol insurrection, he said in an interview at The Dean Obeidallah Show that the Department of Justice is "building to charges against Donald Trump, and that, "I can feel it in my bones." 
'Capital Crimes'
Kirschner facilitates the TV program Capital Crimes at MSNBC. The show premiered on 29 November 2020, and Kirschner recounts unusual criminal instances he experienced throughout his legal profession in the nation's capital in the show.
Teaching Career
Kirschner taught the content of advanced criminal law, namely, Criminal Justice System: Arrest through Appeal, at George Washington University School of Law as an associate faculty member. He handled a third-year criminal law and criminal practice during the early 2000s when working at the U.S. Attorney's Office.
Besides, he had also given a presentation on homicide prosecutions at the National Advocacy Center. He went to Ukraine as a representative of the Department of Justice to speak to Ukrainian prosecutors and detectives about the United States' criminal justice system.
In addition, he is an adjunct professional lecturer at American University, Washington DC.
'Justice Matters'
Kirschner is the host of the podcast Justice Matters with Glenn Kirschner. 
This podcast program utilizes Kirschner's prosecutorial experiences of 30 years of arguing before juries and bringing down difficult legal topics ( in ways that are universally wise and approachable) to analyze the unstable legal landscape of the present time.
Its first episode aired on 15 August 2020 and has broadcasted 141 episodes as of November 2021.
Merchandise 
Kirschner also leads a merchandising business, particularly, a shirt, cup, and tote bag line, that holds the catchphrase of justice being a collective approach. His merchandise line is known as Team Justice or Justice Matters Merchandise, and it launched on 15 March 2021.
Awards and Achievements
Glenn Kirschner had received many honors, such as the 'Harold J. Sullivan Award for Fairness, Ethics, and Trial Excellence in 2017,' and 'John F. Evans Award for Outstanding Advocacy in 2001.' Both the awards are from the Assistant United States Attorneys Association.
He also received the 'Metropolitan Police Department's Chief of Police Medal of Honor' in 2009 and 2010. He was also the recipient of the 'United States Attorney's Office Star Awards,' 'United States Army Meritorious Service Medal,' and was inducted into the Washington & Lee University Athletic Hall of Fame.
In 2018, he was named a 'Fellow' of the American College of Trial Lawyers.
Wives
Kirschner married his first wife, Tracy Lynn Gifol on 4 August 1985 at the Allaire Chapel. Unfortunately, the couple divorced, and Kirschner is now married to Niloofar Assadnia. Assadnia works in the legal sector like Kirschner and is an enthusiastic supporter of his Team Justice campaign. 
Kirchner highlighted his wife's kind and helpful personality in a Twitter thread he created on 21 May 2021. In the thread, he expressed his appreciation to her for volunteering to explain the QR code scanning system to the passengers waiting to board the plane to Mexico. She was already aware of the system, owing to her detail-oriented personality and her career path as an attorney, therefore, she assisted all passengers boarding the plane to navigate the technical aspect set to fulfill the travel, one by one.
Assadnia speaks four languages as per the post.
Children
Kirschner has five daughters, Emma, Molly, Kate, Megan, and Kelly, as well as one son, Kian. His daughter Emma assisted him in developing his goods business.