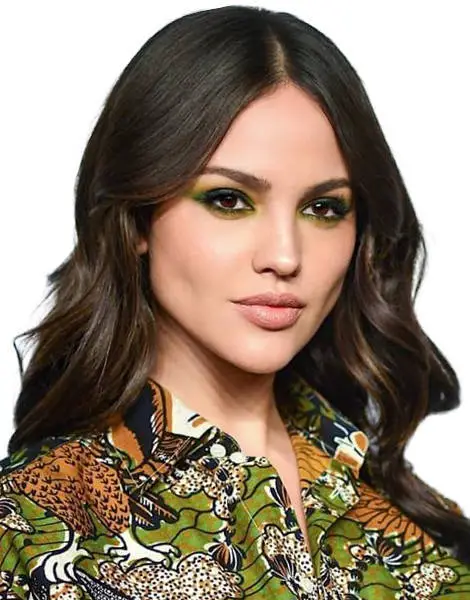 Quick Wiki
Full Name

Eiza González Reyna

Birthplace

Mexico City, Mexico

Birth Date

30-01-1990
Eiza González | Biography 2021
Actress and Singer
Eiza González is a Mexican actress and singer who gained popularity for her debut role as Lola Valente in the Mexican musical telenovela 'Lola: Érase una vez.'
---
Eiza González is a Mexican actress and singer who gained popularity for her debut role as Lola Valente in the Mexican musical telenovela Lola: Érase Una Vez.
Who is Eiza González?
González rose to fame after her debut role in the 2007 teen-targeted Mexican telenovela Lola: Érase Una Vez. The daughter of a Mexican model Glenda Reyna, González went on to prove her talent as an actress and a singer.
She starred in Nickelodeon's teen drama Sueña Conmigo (2010) before gaining further popularity in Hollywood movies such as From Dusk till Dawn: The Series (2014), Fast & Furious spinoff Hobbs & Shaw (2019), and Godzilla vs. Kong (2021).
Early Life and Education
Eiza González Reyna, aka Eiza González, was born on January 30, 1990 in Mexico City, Mexico. She was born to Carlos González and former Mexican model and businesswoman Glenda Reyna. She has an elder brother, Yulen González Reyna, who is 12 years older than her.
Gonzalez completed her elementary studies in two bi-lingual schools—the American Foundation School and Edron Academy in Mexico City. She was very close to her father during her childhood, and he wanted her to pursue higher studies. However, she lost her father in a motorcycle accident when she was just 12 years old, due to which she suffered from compulsive overeating and depression.
"I lost my father very young, but not young enough to not be aware of what was going on. My father and I had an amazing relationship. We were very close. I fell into a very dark place, and I couldn't deal with [the] loss. I started eating excessively and gained a lot of weight, and I was very sad. I wasn't in a good place. I wouldn't say I had an eating disorder, I would say I was going through depression," she says.
González's mother supported her in everything she wanted to do. Her mother permeated her with the desire to get ahead and compelled her in her acting career. "It was very difficult for me to make a decision because my husband always wanted Eiza to study more, but she was determined to make her dreams come true, and I knew that what made her happy would be the best, so I decided to support her," says Reyna.
In 2003, González went to the acting school M&M Studio run by Mexican actress Patricia Reyes Espíndola to study acting. She attended the school until 2004 and then joined the renowned entertainment educational institute of Televisa, Centro de ducación Artística (CEA), at 14. 
Early Career
After studying for two years at CEA, producer Pedro Damián spotted González, and she got her first opportunity to appear on the television. She gained popularity when she made her television debut in 2007 in the Televisa-produced teen-targeted Mexican melodrama telenovela Lola: Érase Una Vez (Lola, Once Upon A Time). She played the role of Dolores "Lola" Valente, the female protagonist. The telenovela was an adaptation of an Argentine popular juvenile musical telenovela Floricienta (2004) and ran for two seasons from February 2007 to January 2008.
After completing the telenovela, González went to New York to pursue a three-month acting course at The Lee Strasberg Theather and Film Institute in June 2008 and returned to Mexico City upon its completion. Then, in April 2009, she appeared in the episode Tere Desconfiada (Tere, Distrustful) of the Mexican drama and psychological thriller television series Mujeres Asesinas where she starred alongside Mexican actress Susana González as the teenage antagonist, Gaby.
The following year, she landed a role in the 2010 musical telenovela Sueña Conmigo (Dream with me) as the protagonist named Clara. The show was co-produced by Televisa, MTV, Nickelodeon, and Illusion. It was recorded in Buenos Aires and was directed by Alejandra García Giaccio, Argentina. Sueña Conmigo was aired on Nickelodeon Latin America from July 2010 to April 2011. The popularity of the show led the cast to perform concerts across Argentina from March to July in 2011.
In 2012, González made her big-screen debut in a comedy-drama film Casi Treinta (Almost Thirty) as an 18-year-old ballet student Cristina. The film was premiered at different film festivals in 2013, but it was released in Mexico much later in August 2014.
She got her next significant role in television as a female protagonist Nikki Brizz Balvanera in the 2012 Mexican telenovela Amores Verdaderos (Univisión), aired from September 2012 to May 2013. It was the remake of the TV Azteca television series Amor en Custodia.
Hollywood Career
After the success of her telenovela Amores Verdaderos, González moved to Los Angeles in August 2013 to broaden her career in the Hollywood industry.
She starred as Sheila "Jetta" Burns in the 2015 adventure-drama film Jem and the Holograms. From 2014 to 2016, she was featured in the American horror television series From Dust Till Dawn: The Series (2014), portraying Santanico Pandemonium's role. The show was aired on the cable network El Rey which marked her first English-speaking part. 
Later, González made several big-screen appearances with a string of prominent roles. She starred in the 2017 action film Baby Driver, portraying the role of Darling. In 2019, she starred as Nyssiana in the cyberpunk action film Alita: Battle Angel, based on Japanese manga artist Yukito Kishiro's 1990s series Battle Angel Alita and its 1993 original video animation adaptation, Battle Angel. The same year, she was cast as Madame in Universal's Fast and Furious spinoff Hobbs and Shaw, alongside Dwayne Johnson and Jason Statham. She also played KT in the 2020 superhero film Bloodshot, for which she was nominated as Best Actor by Imagen Foundation Awards. Furthermore, she appeared as Maya Simmons in the 2021 sci-fi film Godzilla vs. Kong, which was initially released on March 24, 2021, in Singapore.
Upcoming Movies
González voiced Milagro Navarro's character in the upcoming animated movie Spirit Untamed, whose production is completed. The movie is scheduled to be out in theatres on June 4, 2021.
She will also be co-starring opposite Jake Gyllenhall in an action-thriller movie Ambulance. Post-production of the movie is going on, and the film is scheduled to be released in 2022.
Music Career
In late 2008, EMI Televisa signed a recording deal with González to release her debut studio album Contracorriente on November 24, 2009. The album reached at top 13 on the Mexico Top 100 Albums chart.
On June, 2012, she released her second studio album Te Acordarás de Mí digitally. It contained 12 songs and was produced in Mexico and the United States. The album includes 12 songs, of which González co-wrote three. It was in rotation on pop stations, and it debuted at #66 on the Mexico Top 100 Album charts and climbed at top 14 on the US Billboard Latin Pop Album chart.
Personal Life
Gonzalez was previously linked to Australian actor Liam Hemsworth in 2013. From 2014 to 2015, she dated her From Dust to Till Dawn: The Series co-star DJ Cotrona. Later, she was spotted out with Portuguese soccer star Cristiano Ronaldo, DJ Calvin Harris, and Colombian pop star Maluma. In 2018, she finally confirmed that she was dating actor Josh Duhamel, but the relationship lasted about six months.
Fact-checking and Ethical Concerns
We assure our audience that we will remove any contents that are not accurate or according to formal reports and queries if they are justified. We commit to cover sensible issues responsibly through the principles of neutrality.
To report about any issues in our articles, please feel free to Contact Us. Our dedicated Editorial team verifies each of the articles published on the Biographyhost.