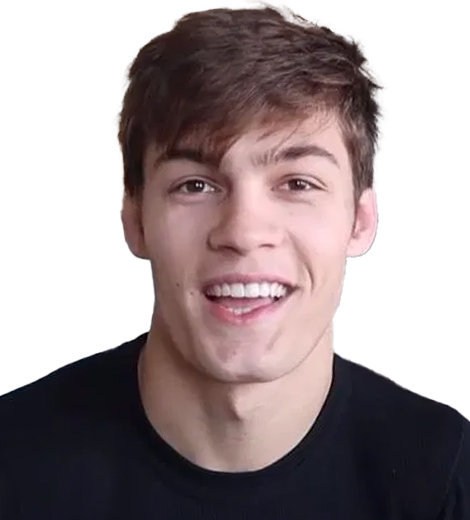 Quick Wiki
Full Name

Dylan Geick

Occupation

Social Media Personality, Writer, Wrestler

Nationality

American

Birthplace

Illinois, USA

Birth Date

Sep 09, 1998

Age

24 Years, 8 Months
Quotes
"Every single one of my coming out moments was extremely positive. I don't think I lost one friend because of it. I was blessed to grow up in a pretty liberal community where that stuff wasn't so taboo but I do think it's boring to say just because people ask when should I come out."
Author of 'Early Works: A Collection of Poetry'
Dylan Geick | Biography 2021
LGBTQ Rights Activist
Dylan Geick self-published his first poetry collection book 'Early Works: A Collection of Poetry' in 2017. The poems were written on youth, love, and loss. He posted an excerpt from his poem titled 'Jungle' on Instagram on 28 May 2021. The poem is from his upcoming second collection of poetry titling 'I Have Been Bleeding.'
---
Dylan Geick is an American athlete, social media influencer, and writer.
Who is Dylan Geick?
Dylan Geick, who is originally a high school wrestler, gained popularity after being openly gay in 2017. He soon became an Instagram personality. Dylan started his self-titled YouTube channel and started uploading videos about his professional and personal life, inspiring people through his videos. He also talks about the LGBTQ community and LGBTQ Pride. 
In addition, Geick is also a poet. He has self-published a book titled 'Early Works: A Collection of Poetry.' He is also publishing his second poetry book titled 'I Have Been Bleeding.'
Early Life and Education
Dylan Steven Geick was born on 9 September 1998 in Illinois, USA. His mother was a professional ballerina. He has two siblings, a sister named Johnna and a brother named Mason. 
From 2013 to 2015, Geick attended Vernon Hills High School in Vernon Hills, Illinois. He then went to Adlai E. Stevenson High School in Lincolnshire, Illinois. After completing high school in 2017, Geick went to Columbia University in New York and majored in English.
Wrestling Career
Geick developed a strong passion for wrestling when he took up Taekwondo at the age of six. After two years, he switched to mixed martial arts when he realized that he wanted to do UFC championships. The realization came after watching the first few UFC championships. He then learned Jujutsu and Muay Thai. 
Geick was an outstanding wrestler in his high school in Illinois. In his sophomore year at Vernon Hills, Geick came in second in the North Suburban Prairie in second in the North Suburban Prairie and Class 2A Vernon Hills Regional at 145 pounds. He became a two-time All-American high school wrestler and was a three-time member of the Illinois Freestyle national team. He made it to fourth place in 152 pounds and 160 pounds weight divisions in his final two seasons at the Illinois State Championships. He then wrestled at Columbia University in the City of New York as a freshman.
On his Sexuality
Geick first came out as gay to his best friend named Soniya. He eventually came out to his sister, the boy he dated, other best friends, and family members. He then made his sexuality public in his junior year of Stevenson High School in 2017. Detailing his coming-out story, Geick uploaded a special video on his YouTube channel on 4 December 2018. He shared that he received positive responses when he spilled the beans. He said, "Every single one of my coming out moments was extremely positive. I don't think I lost one friend because of it. I was blessed to grow up in a pretty liberal community where that stuff wasn't so taboo but I do think it's boring to say just because people ask when should I come out."
Becoming Influencer
When the proficient wrestler opened up about his sexuality, he was featured in publications like Outsports and The New York Times. After recognizing that he was becoming popular on social media, Geick discontinued wrestling and started establishing himself as a 'social media influencer.' He quickly monetized his name and fame through product endorsements and also became the voice of the LGBTQ community.
Geick began vlogging in 2017 with his first introductory video on his YouTube channel on 11 May. Since then, he has been uploading adventure vlogs, videos about his personal and professional life, and talks about Pride. The influencer has a huge fan base on social media with 200k subscribers on YouTube, 671k followers on Instagram, and over 50k on Tiktok.
In 2019, Geick did a short stint in podcasting a short stint in podcasting. He interviewed actors, musical artists, businessmen, and tech entrepreneurs on philosophy, politics, and arts on a podcast titled Out of Frame. He ran the podcast for eight episodes from May to July 2019.
Poetry Collections
The award-winning wrestler has written many poems on youth, love, and loss. His collective poems compiled into a book titled 'Early Works: A Collection of Poetry' was published in 2017. It was his self-published book, and thousands of copies were sold across the world. Geick posted an excerpt from his poem titled 'Jungle' on Instagram on 28 May 2021. As per his website, his upcoming second collection of poetry titling 'I Have Been Bleeding' has been written as a wanderer, lover, soldier, and mature man. He wrote his sophomore literary work with new adulthood and experience.
Army
In 2020, Geick joined military service and was enlisted for active duty in the United States Army. He took a grueling six-month training in Fort Benning, Georgia, and graduated with the title of US Army Infantryman. He subsequently undertook training and isolation with the special operations unit.
Personal Life
Geick dated girls before he came out in 2017. In 2017, he began dating social media star Jackson Krecioch that lasted until late 2018. Krecioch, in an interview in January 2020, mentioned that he was single. In March 2021, Geick told Vman magazine that he was bisexual.