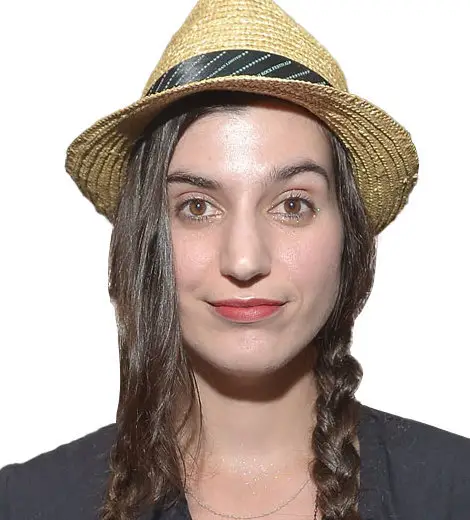 Quick Information
Full Name

Diva Zappa

Occupation

Artist, Actress

Nationality

American

Birthplace

California, USA

Birth Date

Jul 30, 1979

Age

41 Years, 11 Months
Youngest daughter of Frank Zappa
Diva Zappa | Biography 2021
Owner of 'Hand Manufactured Beauty'
Diva Zappa released 'When the Ball Drops,' a comedic single about her "search for someone to make out with on the Millennium," in the year 1999. Tipper Gore played percussion, and Kristin Gore sang backup vocals on the album. In 2020, she starred in Kenn Rott's film 'Vampire Burt's Serenade,' a bloodthirsty vampire musical. Her upcoming movie is, 'I heard Sarah,' directed by Kimberly Harris. The story is about a troubled rockstar who eludes mandatory rehab in a desperate attempt to face his innermost issues. She has also starred in an upcoming documentary 'Allee Willis Loves Detroit.'
---
Diva Zappa is an American artist and actress.
Who is Diva Zappa?
Diva Zappa is an American singer, songwriter known for a one-off comedy single and various acting roles in film and television. A famous musician Frank Zappa's youngest daughter, Diva Zappa, along with her older siblings, made her first film debut in the 1998 Anarchy TV. In addition, she has been running her own website/business, Hand Manufactured Beauty, since 2002.
Early life and Education
Diva Muffin Zappa was born on 30 July 1979 in Los Angeles, California, United States. She is the youngest child of singer Frank Zappa and his wife, Gail Zappa. Her other sisters were named Moon Unit Zappa, Dweezil Zappa, and Ahmet Zappa.
Knitting
Diva Zappa has been running her own website/business, Hand Manufactured Beauty, since 2002, where she offers her self-designed apparel. Hats, ponchos, and skirts, mostly knitted or crocheted, are among the popular garments in her online shop. The Creative Visions Foundation receives a portion of all proceeds. Popular Hollywood Actress Laurie Metcalf taught her how to knit.
Zappa organized the first UK show, "contemporary knitwear art and couture canvases," called 'Bruce' at the Maison Bertaux Gallery in Soho in 2011. Among other knit garments, an embroidered photo of her brother Dweezil Zappa playing guitar that was on display at the exhibition stole the show.
Diva Zappa's scarf Emilio
Diva has been knitting Emilio, her signature scarf, for over a decade. It is expected to be a mile long when it is completely done, and it is estimated to take another fifteen years to complete it. She knits when she is entirely in the moment, making all of her material, color, and pattern choices intuitively. Emilio's only planned feature is its final length.
Diva started knitting Emilio when she was sitting at an audition in Los Angeles. In an interview with Parade, she said about the initial stages of the scarf, "I never know what I want to make when I start. I never know what I want to make, each piece speaks to me. I want to be a dress. I want to be a hat. Right at the beginning an inch and a half in this piece immediately told me, "My name is Emilio, I want to be a mile long and I am a scarf." The beginning of the scarf looks like a video game in a movie I saw many years ago where Emilio Estevez is trapped in a video game. My sister [Moon Zappa, of "Valley Girl" fame] is in it."
Diva also knits many wearable pieces of art, like Emilio. According to Diva, her art pieces were made without the use of any patterns. Instead, she believes that these pieces get their shape while knitting. Then, with little effort, Diva brings them to life with her hands. Of all, she likes to work on the spur of the moment rather than planning her work.
Working with photography, painting, Diva had also worked with large-scale sculpture in the past few years. While she was in residence at Chateau Orquevaux, located three hours outside of Paris in the French countryside, she began working on an experiential piece which she is currently working on in her Los Angeles studio.
Movies and Other works
Diva Zappa made her film debut in the 1998 filmDiva Zappa, The Youngest Child Of Popular Musician Frank Zappa, Runs Her Own Clothing Website And Has Appeared In Many Films And Television Shows. with her older siblings. Diva can also be seen in films, including Children of the Corn V: Fields of Terror (1998), National Lampoon's Pledge This! (2006), and TV shows, including Felicity, Brothers & Sisters, and The Mighty Boosh.
In 1999, Diva Zappa released When the Ball Drops, a comedic single about her "search for someone to make out with on the Millennium." Tipper Gore played percussion, and Kristin Gore sang backup vocals on the album.
In the year 2020, she starred in Kenn Rott's film Vampire Burt's Serenade. The bloodthirsty vampire musical is a combination of hot dancing, drug-addled nymphettes, existential zombies, and torrents of blood.
Her upcoming movie is, I heard Sarah, directed by Kimberly Harris. The story is about a troubled rockstar who eludes mandatory rehab in a desperate attempt to face his innermost issues. Diva plays Bolt in the movie. She has also starred in an upcoming documentary Allee Willis Loves Detroit.
Zappa Family Trust and Inheritance Battle
The vast musical and cultural legacy of Frank Zappa, from which the offspring have the right to benefit it, became the focus of public and bitter family conflicts.
The singer, songwriter had left his children unequal shares from the Zappa Family Trust, which kindled the sisters' fight. The trust owns the right to a massive trove of music and other creative output by their father. It includes over 60 albums released during Frank Zappa's lifetime and 40 more released after his death.
Ahmet, 42, and his younger sister, Diva, 36, share ownership of the trust according to a decision made by their mother, who died in 2015, much to the chagrin and anger of their two older siblings, Dweezil, 46, and Moon, 48, who got smaller amounts.
Fact-checking and Ethical Concerns
We assure our audience that we will remove any contents that are not accurate or according to formal reports and queries if they are justified. We commit to cover sensible issues responsibly through the principles of neutrality.
To report about any issues in our articles, please feel free to Contact Us. Our dedicated Editorial team verifies each of the articles published on the Biographyhost.