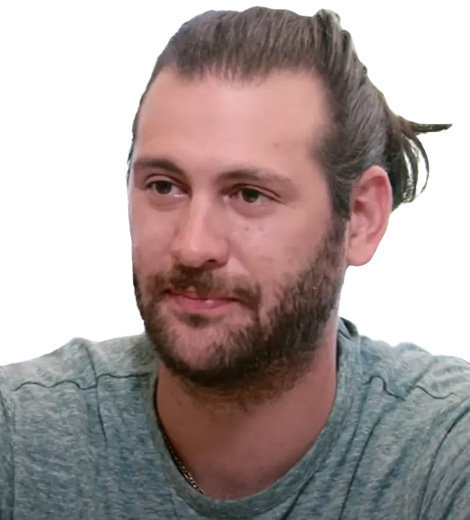 Quick Wiki
Full Name

Chase Severino

Occupation

Accounting Executive, Reality Star

Nationality

American

Birthplace

Huntington, West Virginia, U.S.

Birth Date

Jun 07, 1990

Age

32 Years, 11 Months
Ex-fiance of Whitney Way Thore
Chase Severino | Biography 2021
As per His Linkedin, He is the Director of Accounting for Wendy Wilmot Properties
Chase Severino was the ex-fiance of Whitney Way Thore; the main cast of the reality TV series, 'My Big Fat Fabulous Life'.
---
Chase Severino was the ex-fiance of Whitney Way Thore, the main cast of the reality TV series, My Big Fat Fabulous Life.
In May 2021, Thore startled fans by announcing that she and Severino had called off their engagement. Despite her claim that there were no bitter feelings between them, fans pounced on Chase after the separation. 
The split was devastating itself and was further ignited by her revelation that he had cheated on her and was expecting a child with Sara Jackson, his past dating interest.
Who is Chase Severino?
Severino got widely known after Whitney Way Thore, a My Big Fat Fabulous Life star, featured him on her Instagram page. Initially, the photos were of them casually hanging out together until she referred to him as the "love of her life." Chase was a newcomer on Season 6 and 7 of My Big Fat Fabulous Life, where the viewers witnessed them dating.
Previously, he worked as a revenue field auditor for the North Carolina Department of Revenue. According to his Linkedin, he has been working as the Director of Accounting for Wendy Wilmot Properties' Construction Division since 2018. 
Early life and Education
Chase Severino was born on 7 June 1990 in Huntington, West Virginia. He was, however, raised in North Carolina with his younger sister Kylie by his parents, Harry and Dorian Severino, before the family relocated to Clayton. In his family, he is known by the name Casey Severino. Unfortunately, his father, Harry Severino, passed away in 2014. He was a baseball player who went on to work as a sales consultant for a few car dealerships after graduating from Marshall University in West Virginia.
Severino went to Carroll Middle School in North Carolina, where he also participated in athletics. He proceeded on to earn a Bachelor's degree of Science in Accounting and Business Administration from the University of North Carolina at Charlotte in 2013.
What is Chase Severino's Job?
Severino worked as a Revenue Field Auditor for the North Carolina Department of Revenue after graduating from the University of North Carolina. In 2018, he joined as the Director of Accounting for Wendy Wilmot Properties' Construction Division. In 2019, he announced that he had accepted a new position as manager of Amplify bar.
Although Severino is not a celebrity like his ex-girlfriend Whitney Thore from My Big Fat Fabulous Life, his time on My Big Fat Fabulous Life added to his popularity and net worth.
'My Big Fat Fabulous Life' 
As per the show's format, the show was created to give viewers a glimpse into Thore's life as she tries to find her place in a world that judges people based on their size. The show has run till season 8, as of 9 June 2021. 
In the TV show, Whitney Way Thore is often seen rekindling her fondness of dance, furthering an aggressive dance schedule notwithstanding her weight in the show. Additionally, she also teaches her dance class for 'big girls.' She is also seen dating and involving in scenes that annoy her overbearing parents. 
How it all started?
Thore had gained a considerable amount of weight as a result of the polycystic ovarian syndrome (PCOS) and had given up dancing for a time before returning to it and posting videos of herself. Eventually, TLC picked up Thore for My Big Fat Fabulous Life after these videos became popular.
Analysis of the Show & Her Dating Life
MBFFL is a significant step toward dispelling stereotypes about overweight people. At the same moment, it is indeed a reality show, thus heightened drama and information about intimate relationships are much up to the expectation. While in the show, Thore, the show's lead, has been in a few different relationships over the years, beginning with her partnership with Lennie Alehat in 2015 and ending with her engagement to Chase Severino. Severino appeared on the show in its sixth and seventh season as Thore's date.
Podcast
Severino appeared in the fifth episode of a podcast series Half the Distance to the Goal in 2020. He later took to Instagram, stating his experience, "Hey guys recently went on the YouTube podcast, "Half the distance to the Goal." Produced by my good friends Marcus and Brett. Click the link in my bio!! Some MBFFL dirt on the program!"
"Check out my second appearance on the critically acclaimed podcast: Half the Distance to the Goal, "he has the information up in his Instagram bio as of June 2021.
Severino appeared on that football-themed podcast intending to catch up on his weekly college football games with his friends. But there, during the broadcast, he made a quick remark about his last paycheck from My Big Fat Fabulous Life, which was only $400. "Man, they only paid you $400 bucks?" one of the co-anchors inquired. 
Whitney Thore and Chase Severino
Severino and Ryan Andreas, Thore's business partner at NoBS Active, were college best friends. As a result, Ryan introduced Severino and Chase, and that is how they met. The two began dating shortly after meeting in 2018. He also proposed to Thore in Paris in 2019, to which she agreed.
Thore announced her engagement to Severino in an already deleted Instagram post in December 2019.
"Chase and I are so excited to announce our engagement officially and even more excited for My Big Fat Fabulous Life viewers to share this happiness with us," she shared. "We can't wait to see the new season and watch as we hang out for the first time, go on our first date, fall in love, and make life-changing plans in Paris. It has truly been a dream." 
While fans reacted positively to Thore's engagement news, many hoped that she would one day reconcile with her ex-boyfriend, Buddy Bell, because Buddy remained a constant on the show. She had also constantly shared PDA-filled pictures with him. The couple had shared yet another kiss in the Season 6 finale, leading many to believe that reconciliation was up the way. In Season 7, even Chase noticed Bell and Thore's chemistry. "I trust you completely; it's just that Buddy is always around," Chase expressed to Thore on MBFFL.
For My Big Fat Fabulous Life Season 7 and 8, TLC cameras captured the beginning of Severino and Thore's relationship as well as their end. The couple split up within a year of the announcement.
The Breakup
On 22 May 2020, Thore posted on Instagram that she and Chase had broken up. After realizing that he had cheated on her with a girl he had known for a long time and that he had a child with her, she decided to separate.
"Hey, y'all. This is a really weird and uncomfortable thing to have to "announce" on social media, but as I get more questions and hear more rumors, I figured it was time. Chase and I are no longer engaged. After experiencing a lot of ups and downs and still living apart, Chase reconnected with a woman with whom he has had a long history. Chase recently told me this information and the fact that it had resulted in a pregnancy. Chase will be a father in October. I'm not interested in anything hateful being directed toward anyone. I would ask for privacy for all involved as we move on and focus on the future," she wrote on her Instagram.
Severino, for his part, sent a similar statement on Instagram. "I don't even know where/how to start," he shared. "I am very excited to announce I am expecting a child in the fall. Please see Whitney's post for details."
He further said that he had "absolutely nothing but love and respect" for Whitney and their relationship. He proceeded on to state, "Thank you for always supporting us." "As we part ways, I respectfully request privacy for Whitney, myself, and the mother of my child who prefers anonymity."
Later, Thore began pondering on weight loss surgery after her terrible breakup, blaming her figure for Chase's betrayal rather than his own lack of character.
Whitney Confronts Severino
Thore finally confronted Severino face-to-face in episode 4 of the 8th season of MBFFL.
"I know not everything was perfect and I wasn't sure about things myself 100 percent but I didn't want this to happen", she told him on that episode, to which he replied, "I loved you too Whitney, that doesn't go away."
"You loving or caring about me doesn't mean anything to me, for what?," she furthered her share of emotion.
"I want to apologize to everyone, especially to Whitney because something happened, life happened and I have to take responsibility so I do apologize to everybody for that," Severino said on the show in front of Whitney and her family.
Fake Relationship 
Many people have questioned Severino and Thore's connection since the beginning of their whirlwind affair. Some speculated that their romance was staged for the TLC show.
"This program should be called My Big Fat Fake Fabulous Lie because it is SO bogus," one Reddit user suggested.
Even though neither has made a public statement, both have left a trail of confusion for followers to follow. Some of the TLC viewers have commented on social media that they were enraged by the couple's lack of affection when they were together. The fans argue that even the pair's proposal appeared to be laborious and meticulously planned. Still, Thore, on the other hand, has always defended their relationship, claiming that she lost not only a boyfriend but also a future and that it was never contrived.
The enraged fans have also accused the show stating that Chase was an actor hired for the show. "What an odd and uneasy situation. Do you see your fiancé once or twice a month? I think that entire storyline was scripted. Chase's real girlfriend getting pregnant was not," read one comment on TLC's YouTube Channel.
Another stated, "This is all staged with paid actors." Another said, "It's all a ruse; he's an actress." Viewers expressed that the relationship was doomed from the beginning. "There were a plethora of warning signs!! Whitney couldn't have been unaware that this wasn't going to last." Added another: "Open your eyes, girly, so you can see red flags. He wasn't trying to make you feel wanted; he just wanted to make you feel wanted."
Chase Severino and Sara Jackson
While Severino was engaged to Thore, Jackson and Severino got romantically linked. For a long time, it was unclear if Chase and Sara married before or after their kid's birth. Apart from one photograph on the day their daughter was born (10 September 2020), there were no images of Sara on his Instagram, as per Distractify report on 16 February 2021. His Instagram or social media also didn't mention her. 
Later, Chase wrote on his Instagram on 16 February 2021 that offered a clue about Chase and Sara's relationship status.
"I get a lot of direct messages on Instagram and I read about 95% of them," he wrote alongside a screenshot of a DM on 15 February. "I don't usually respond (I wish I had the time). I'm posting these not for your sympathy, but in thanks. You see, this hate has motivated and propelled me to be a better me. I got cursed, cussed out, and wished horrible things upon. Worst of all, my child gets wished to be ill."
Chase continued, "These harsh remarks serve as fuel for me to strive to be the best version of myself." Giving his "BEST effort to becoming a great father," displaying "the utmost love and care to my girlfriend and mother of my child," and having a renewed "dedication to working out and going to the gym" are among his goals.
There were chances of the couple not being married yet or even officially engaged because Chase addressed Sara as his girlfriend in his post.
Daughter Aurora
Chase Severino became a father after his engagement with Thore shattered. 
Severino announced the birth of his baby girl, Aurora Joyce, three months after revealing his breakup. He then said that he was expecting a child with another lady.
"You scared me, little one, coming so early but what a blessing you turned out to be," Severino wrote on his Instagram after the birth of his daughter alongside her photos. "I always rolled my eyes and laughed at the prospect of fatherhood before but as cliche as it sounds you're the world to me now," he continued. "From the moment I saw you my eyes teared up and I instantly fell in love." Severino also posted many pictures of himself with his newborn daughter.
,