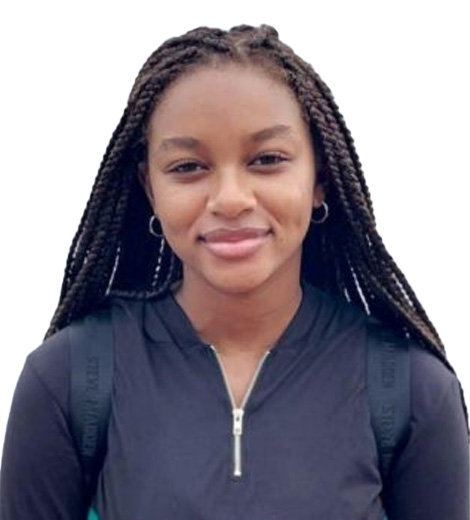 Quick Wiki
Full Name

Chandler DuPont

Occupation

Actress

Nationality

American
Cast of 'Charm City Kings'
Chandler DuPont | Biography 2021
Chandler DuPont is an Afro-American actress who appeared in the films 'The Prayer Box,' 'Charm City Kings,' and 'Clean.' Her Instagram handles show her affinity towards the protection of and rights of people of color.
---
Chandler DuPont is an actress who has appeared in films such as Charm City Kings, Clean, and The Prayer Box.
Who is Chandler DuPont?
Chandler DuPont is an Afro-American actress and model who has pocketed the credit for films such as Charm City Kings (2020), Clean (2020), and The Prayer Box (2018). 
Besides being an actress, her Instagram handle hints at her affinity towards advocating for the protection and rights of people of color.
Early Life and Education
Not much information is disclosed about her early period and academic involvement, but she sure has an academic degree of a certain level as per her Instagram handles.
It was evident when she wrote "Homecoming 2019" alongside a few reunion pictures with her friends.
Career
DuPont is a rising star who has starred in about three movies as of 3 June 2021. 
She appeared in the family movie, The Prayer Box as Olivia in 2018. Two years later, in 2020, she starred in Charm City Kings as Nicki and a crime film Clean portraying the role of Dianda.
'The Prayer Box' 
DuPont rose to prominence in 2018 when she was cast playing Olivia in the drama film The Prayer Box. 
The Prayer Box is a heartbreaking story about what happens when God doesn't interfere in how people expect him to. Covering the story of a young kid who embarks on a journey to draw God's attention in the hopes of healing his sister from terminal cancer, the young boy begins to answer the prayers left by the church members in the pastor's prayer box after they were thrown away from the church. The story tackles the subjects of unanswered prayers along with the human misery and suffering in our world and if God even hears/answers prayer.
This film challenged the idea of whitewashed happy-go-lucky Christianity, despite not being a traditional inspiring religious film. Even though life is full of grief, suffering, grief, and betrayal, this film manages to locate God in the midst of it all.
'Charm City Kings'
DuPont proceeded on to starring in Charm City Kings as Nicki in 2020.  
The feature film Charm City Kings is based on Lofty Nathan's 2013 documentary 12 O'Clock Boys. It depicts the narrative of three West Baltimore elementary school boys - Mouse, Lamont, and Sweartagawd, who want to join the city's urban dirt bike scene. It also depicts the mistakes children ought to make when their alternatives are limited or when they believe their choices are limited.
Mouse (Jahi Di'Allo Winston), the protagonist, who hangs out with his pals Lamont (Donielle T. Hansley Jr.) and Sweartagawd (Kezia Curtis), aspires to be a member of the riders. His hardworking mother (Teyonah Parris) attempts to persuade him otherwise, fearing that he may follow in the footsteps of his elder brother (shortly seen Tyquan Ford), who was a member of a dirt-bike gang and died tragically. Whether it's a worried police officer (Will Catlett) who wants to keep Mouse on the straight and narrow, or Blax (rapper Meek Mill), an ex-con mechanic whose shop becomes both a haven from danger and a possible entrance into it, the entire neighborhood appears to be invested in Mouse's choices.
In the film, Mouse develops a romantic relationship with Nicky (Chandler DuPont), a young woman and aspiring photographer from the West coast.
Overall, the film's narrative depicts the archetypes of young African-American men surviving life on the streets, including encounters with the police. The film's portrayal of Korean business owners, for example, is occasionally clunky in its storytelling. But the film keeps coming back to us, immersing viewers in the lives of its unruly, easily distracted children.
'Clean'
The movie Clean is about a garbage man named Clean, haunted by his past, who tries to lead a quiet life of redemption. However, he is soon forced to confront the violence of his past.
DuPont played the role of Dianda in this movie.
Personal life
DuPont seems to have a big loving family, as per her Instagram posts. She posted a picture of herself with her sister and father on 17 June 2019 on the occasion of father's day alongside the caption, "a very late happy Father's Day to the best father in the world!! thank you for all that you have done and continue to do for my sister and i."
Besides, DuPont seems to be an outright advocate for people of color. She spoke against the Special Anti - Robbery Squad (SARS) through her Instagram. On 22 October 2020, she wrote, "I am sickened about the events taking place in Nigeria. yesterday, a peaceful protest at the Lekki toll gate turned deadly at the hands of the Nigerian Army. We can not stay silent when lives are in danger. black lives matter is a global fight. Police brutality must end EVERYWHERE! The link in my bio is filled with petitions, two are related to the eradication of SARS. Please sign and share. #endsars #endsarsbrutality #prayfornigeria" Alongside this caption, she posted pictures explaining SARS and what wrong deeds it has been doing and a help tweet by (MrAkinbosola).
Fact-checking and Ethical Concerns
We assure our audience that we will remove any contents that are not accurate or according to formal reports and queries if they are justified. We commit to cover sensible issues responsibly through the principles of neutrality.
To report about any issues in our articles, please feel free to Contact Us. Our dedicated Editorial team verifies each of the articles published on the Biographyhost.