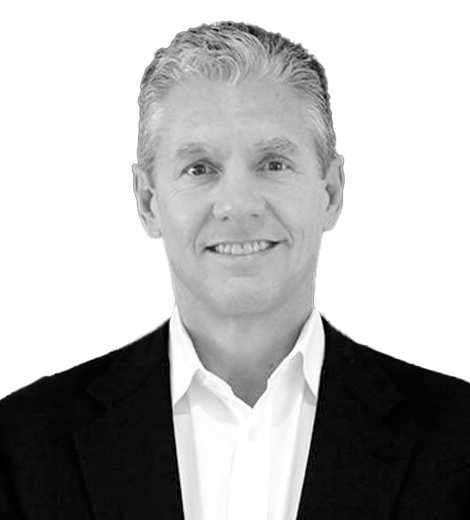 Casey Close | Biography 2021
Close, a native of Columbus, Ohio, was never regarded as a strong college baseball candidate by Ohio State. As a result, he relocated to Michigan, where he joined a team that contained future major leaguers Barry Larkin, Hal Morris, and Chris Sabo.
---
Casey Close is a former American professional baseball player turned sports agent who played for the Michigan Wolverine baseball team during his college years and three minor league teams,  Oneonta Yankees, Columbus Clippers, and Calgary Cannons.
In 2011, he was named to 'The University of Michigan Athletic Hall of Honor', which was founded in 1978 to honor people who have made valuable strides to the athletic tradition as athletes, coaches, or administrators while also enhancing the University of Michigan's image and reputation.
Who Is Chasey Close?
Close, a former Michigan baseball standout was the winner of Baseball America's National Player of the Year award in 1986. Additionally, he was inducted alongside former Michigan basketball coach Johnny Orr, veteran tennis coach Brian Eisner, softball player Sara Griffin, swimmer Alecia Humphrey, and cross country and track athlete Molly McClimon to the Hall of Fame.
For The Wolverines, Close was a four-year letter-winner. He held the recognition of the 'Big Ten Player of the Year' and an 'All-America First-team' pick by both the ABCA and Baseball America in 1986, in addition to being a team captain his senior year. He was a two-time 'Academic All-Big Ten' selection and received the 'Big Ten Medal of Honor' in 1986. Close's name can be found throughout the Michigan record book.
Close was well-versed in the business side of baseball after five years in the league and by 1993, he had landed a job as a sports agent with the prestigious IMG (International Management Group) agency. In 2008, the Sports Business Journal called him one of the country's 20 most influential agents.
Early life and Education
Casey Close, full name Casey Richard Close was born on 21 October 1963 in Columbus, Ohio, USA. 
He attended the University of Michigan on a baseball scholarship after graduating from Thomas Worthington High School in Worthington, Ohio.
Career
Close, a native of Columbus, Ohio, was never regarded as a strong college baseball candidate by Ohio State. As a result, he relocated to Michigan, where he joined a team that contained future major leaguers Barry Larkin, Hal Morris, and Chris Sabo.
He started as a collegiate baseball player for the Michigan Wolverines, earning induction into 'The University of Michigan Athletic Hall of Fame' and the 'National Player of the Year Award' from Baseball America in 1986. Similarly, he eventually moved into the business side of baseball and is now a well-known sports agent.
University of Michigan
Casey Close played for the Wolverines at Michigan University for three years, 1983-1986. He was a four-year letter-winner for the NCAA (National Collegiate Athletic Association) baseball team and was named the 'National Player of the Year' by Baseball America in 1986. Close was the 'Big Ten Player of the Year' and an 'All-America first-team' pick by both the ABCA and Baseball America in 1986, as a team captain. He was a two-time 'Academic All-Big Te'n selection and received the 'Big Ten Medal of Honor' in 1986.
Close has got himself featured all over the Michigan record book, as he is the all-time leader in home runs (46) with a total of 190 runs scored for Michigan, as well as being second in games played (229), third in runs batted in with the achievement of 185, and fourth in batting average (.373) i.e. expected to get 373 hits in 1000 at-bats. With a slugging percentage of 0.869 and RBI (Run Batted In) of 72, both in 1986 Close is also Michigan's single-season leader. 
Close hit a grand slam as a freshman to help Michigan win the match with Stanford and progress to the College World Series final four and also played collegiate summer baseball with the Harwich Mariners of the Cape Cod Baseball League (CCBL) in 1984 and 1985. He hit 0.329 with six home runs in 1984 while pitching to a 2-0 record and 3.19 ERA and in 2010, he was inducted into the CCBL Hall of Fame. He was also named to 'The University of Michigan Athletic Hall of Honor' in 2011.
Professional Career
Close, an outfielder and occasional pitcher, was picked in the seventh round by the Yankees in 1986 and spent three seasons with Oneonta, Albany/Colonie, and Columbus before requesting his release and transferring to the Seattle Mariners' top minor league team, Calgary.
He played for the Oneonta Yankees of the New York-Pennsylvania League in 1986 when he was 22 years old. He then invested his next two years in the Eastern League with the Albany-Colonie Yankees. In 1988, he was a player of the International League's Columbus Clippers, and a year later, in 1989, he played for the Calgary Cannons in Pacific Coast League. He played his final professional game with the same Calgary Cannons in the Pacific Coast League in 1990, at the age of 26.
Performance in professional career
Casey had a rough start in his career debut with the 1986 Oneonta Yankees, hitting .245/.313/.382, but his 38 RBI led the team, beating out potential big leaguers Jim Leyritz, Morris, Kevin Maas, and Turner Ward. He batted.279/.315/.379 with the Albany Yankees after being promoted from low-A to AA and segmented his 1988 career between the AAA Columbus Clippers (.188/.257/.300 in 81 G) and Albany (.169/.207/.221 in 25 G). Morris and Ward, who had joined him on his ascent up the ladder, were frequently his outfield partners in Columbus.
Close outperformed outfield mates Mike Kingery and Mickey Brantley while with the 1989 Calgary Cannons, a Seattle Mariners affiliate, hitting.330/.397/.503. Close would have finished fourth in the league on average if he had qualified. Close's playing career came to an end in 1990 after hitting .270/.326/.430 with 30 doubles, 71 runs, 69 RBI, and 15 steals in 21 at-bats for Calgary. He was tied for sixth in the PCL with 12 outfield assists.
"If Casey had hung around," said Billy Beane, the Oakland Athletics' general manager "he would have played in the big leagues or would have been a great player in Japan. But he was ready to move on."
"I went into professional baseball assuming that I was going to be a very excellent major league player", Close stated in a 2007 interview with Baseball America. " I got along nicely with my colleagues, Hal Morris, Will Clark, and Rafael Palmeiro."
However, he grew to believe that college baseball was a better fit for him, citing "playing every single day, the ups and downs, putting too much pressure on myself, coping with failure" as the reason.
Agent
Close was adamant about building on his previous experiences. Numbers and negotiations had always piqued his interest. As he had spent five years in professional baseball he was well-versed on the financial side of the game. Thus, he went to work for a small sports marketing agency in Ohio and soon got hold of a big breaks and good fortune.
Beginning his career as an athlete agent with IMG in 1992, he eventually grasped the ropes of the sports agency business, and by 1993, he was representing a budding star in the Yankees' setup, a 19-year-old shortstop Derek Jeter, who was playing in low-class A Greensboro at the time. The two hit it off right away, and it was the start of a partnership that has seen both the player's and agent's stock soar. Close pocketed an arbitration case against Yankees general manager Brian Cashman in 1999, resulting in a $5 million compensation for Jeter. Close, who later joined Creative Artists Agency (CAA) in 2006, negotiated a 10-year, $189 million contracts two years later, which ended in 2010.
Close's other notable contracts include a five-year, $125 million pact for Phillie's first baseman Ryan Howard in 2000 and a six-year, $206.5 million pact with the D-backs for right-hander Zack Greinke in 2016. Howard had even fired his previous agent, Larry Reynolds, just to sign with Close. 
With his exemplary execution as a sports agent, he has been named to Forbes' list of the highest-paid sports agents several times.
"He's so proficient in his second profession that you'd never imagine someone so bright to have been a former player," Beane, who deals with Close on a regular basis, said. As a former player, I can attest to that."
After IMG
IMG stopped representing team sports athletes in on-field contract negotiations in 2006 therefore Close carried Jeter along and moved their practices to Creative Artists Agency (CAA). He allegedly departed from Creative Artists Agency (CAA) in 2010 to form a new company with long-time basketball agent David Falk. Close may have considered teaming up with Falk at one point, but in the end, he chose Jeff Schwartz, the current President of Excel Sports Management, a former IMG co-worker.
While at Excel Sports Management, Paul Goldschmidt, Zack Greinke, Clayton Kershaw, Jason Heyward, and Walker Buehler were amongst his Excel clients as of Forbes' 2020 agents list; he holds the sixth rank on that list.
Net worth
As of 2020, he has signed with a total of 36 clients and has earned a commission of $63.6 million. Additionally, he has $1.3 billion worth of contracts under his belt.
Personal life
Close tied knots with the 1989 Miss America, Gretchen Carlson who was as well the co-anchor of the Fox News Channel's morning show, Fox & Friends. The couple has two children; Chistian and Kaia.
They met through a blind date setup. "My contact was telling me, 'I think I found the perfect person for you because you're young, you're single, you work too hard, you're never around on the weekends,' and she was doing a lot of the same things", Chase told Baseball America in 2020. "And I remember asking myself: 'Whoa, back up a little bit. Why is she having a problem getting a date?' And sure enough, it had nothing to do with her. She was working from 3 p.m. to 11 at night."
In 2016, Gretchen Carlson filed a sexual harassment lawsuit against the late Fox News CEO, Roger Ailes. Carlson's lawsuit was settled for a staggering $20 million by the FOX Company on behalf of Ailes. As part of the settlement, the firm promised Carlson a public apology to demonstrate their commitment to developing a new culture in the post-Ailes era. "We truly regret and apologize for not treating Gretchen and all of our employees with the respect and decency that they deserve," the statement said.