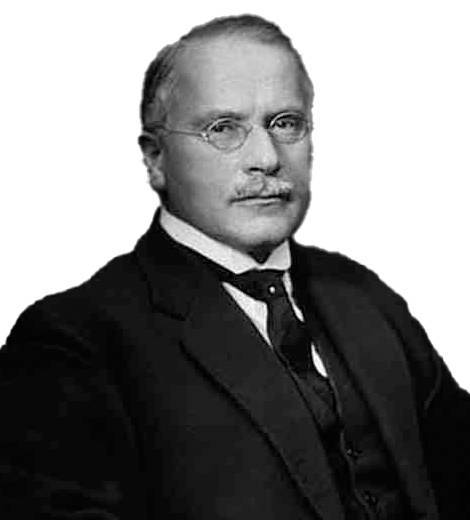 Quick Information
Full Name

Carl Gustav Jung

Nationality

Swiss

Birthplace

Thurgau, Switzerland

Born Year And Birthday

26-07-1875

Place Of Death

Zurich, Switzerland

Death Date

06-07-1961
Carl Jung | Biography
Psychiatrist, Psychologist, Psychotherapist
The Swiss psychiatrist and psychologist Carl Gustav Jung was the founder of analytical psychology, which is also known as Jungian psychology.
---
Quick Information
Full Name

Carl Gustav Jung

Nationality

Swiss

Birthplace

Thurgau, Switzerland

Profession

Psychiatrist, Psychologist, Psychotherapist

Birth Date

26-07-1875

Place Of Death

Zurich, Switzerland

Death Date

06-07-1961
Carl Jung was a psychiatrist and psychoanalyst who is known for his contributions in finding analytical psychology. His contribution in the field of psychology has been influential in across psychiatry, anthropology, archaeology, literature, philosophy, and religious studies.
Who is Carl Jung?
Carl Jung was a psychoanalyst who created some of the best-known psychological concepts, including archetypal phenomena, synchronicity, and the psychological complex.
In 1907, Jung started working with Sigmund Freud to develop their theories together as they initially shared a common interest in the unconscious. But they parted ways in1913 due to some major disagreements in their beliefs. Then Jung introduced several psychological theories such as the collective unconscious, introvert and extrovert personalities, and the process of individuation.
He was also an artist, craftsman, and a prolific writer. Many of Jung's works were not published until after his death, and some are still awaiting publication.
Early Life & Education
Carl Jung was born on July 26, 1875, in Kesswil, a village near Lake Constance, Switzerland. He was the first surviving son of clergyman Johann Paul Achilles Jung and Emilie Preiswerk. His mother had given birth to their first child, Paul, in 1873, but he passed away right after birth.
Jung grew up as an only child for nine years until the birth of his sister in 1884. During his childhood, he was quiet and observant who preferred to be left alone. He used to observe and experience nature and people's behavior.
His childhood was also influenced by the unusual experiences at his home. His mother had a mental illness, and confrontation with her behavior led him to have a sense of double personality—one of an average Swiss child and the other of a mature person.
In his teenage, Jung explored and studied religion and philosophy. Later, he developed an interest in science, especially zoology, geology, and paleontology. But realizing those subjects would not give him a desirable income in the future, he chose to study medicine. In 1900, Jung graduated in medicine from the University of Basel. Then he obtained a medical degree in psychiatry from the University of Zurich in 1902. He published a dissertation entitled On the Psychology and Pathology of So-Called Occult Phenomena. The same year, he went to Paris to broaden his knowledge about psychopathology.
Early Career
After graduating in medicine, Jung moved to Zurich in 1900 and began his professional career as an assistant physician under Eugen Bleuler at the Burghölzli Asylum, the psychiatric clinic of the University of Zurich.
While working there, he investigated patients' emotional responses to different words, and he coined the term "complexes" to describe the conditions. He incorporated his findings in his book Studies in Word-Association in 1904. Later, he was appointed as a senior staff physician at the asylum. He also worked as a lecturer at the same university from 1905 to 1913.
Collaboration with Freud
After reading Sigmund Freud's Interpretation of dreams, Jung realized his ideas and observations to be confirmed and could be further investigated. He sent a copy of his book, Studies in Word-Association, to Freud in 1906 to work with him.
Eventually, Freud and Jung became great friends, and they started working together, sharing the common interest of understanding the effects of unconscious forces in people's behavior.
After some years of collaboration, they shared conflicting viewpoints on the fundamentals and derivatives of dreams. Freud believed that dreams could access repressed thoughts, mainly sexual desires. On the other side, Jung believed that dreams represent the unconscious mind and are not related to a repressed sexual desire.
In 1912, Jung published Psychology of the Unconscious, expressing diverged viewpoints from Freud's beliefs of a sexual basis for neurosis. He created the separate school of psychology called "analytical psychology" to distinguish his beliefs from Freud's "psychoanalysis." As a consequence, Freud and Jung's friendship and collaboration ended in 1913.
Development of Jungian/ Analytical Psychology
The drift with Freud led Jung to a period of personal crisis. He suffered an emotional breakdown and was haunted by stirring fantasies and dreams. He recorded his strange experience in a big red leather book for about 16 years. He believed this period of his life as a "confrontation with the unconscious." He experimented with his experiences to understand the fantasies and dreams that arose from his unconscious state of mind. He also induced hallucinations—in his words, "active imaginations."
Jung linked his experience to the collective unconscious, which he believed was the human psyche's inherent component. In 1919, he combined this concept with archetypes' theory, which he described as universal and inherited human behavior patterns. He traveled across the world to validate his theory. Later, he explained four major archetypes—persona, shadow, the anima or animus, and the self.
Research on Personality
Jung was one of the pioneers to interpret introversion and extraversion. In 1921, Jung published Psychologische Typen, which was later translated into English in 1923 entitled Psychological Types. In the book, Jung differentiated two major types of people according to attitude—extrovert and introvert. He also described four functions of consciousness such as thinking, feeling, sensation and intuition.
Jung further defined the term individuation as transforming personal and unconscious into consciousness to achieve complete personality.
Analytical Psychotherapy
Jung also introduced his own psychotherapy called analytical psychotherapy. Jungian therapy emphasized finding the root cause of problems rather than symptoms and behaviors to achieve "individuation." His therapy's goal was to help people experience self-discovery and become better, healthier, and more productive.
Jung was a professor of psychology at the Federal Polytechnical University in Zurich between 1933 and 1942. Later, he worked as a professor of medical psychology at the University of Basel in 1943. But he discontinued his profession as a professor after experiencing a severe heart attack in 1944.
In 1957, Jung started writing about his own life, and it was published as Memories, Dreams, Reflections in 1961.
Awards & Honors
Jung earned many honors and awards for his great achievements. He received honorary degrees from many universities such as Clark (1909), Fordham (1912), Harvard (1936), Allahabad (1937), Benares (1937), Calcutta (1938), Oxford (1938), Geneva (1945), and Swiss Federal Institution of Technology in Zurich (1955).
He was also awarded the city of Zurich's literature prize in 1932. In 1939, he was appointed honorary member of the Royal Society of Medicine in the UK. He was named Honorary citizen of Kusnacht 1960 on his 85th birthday.
Personal Life
In 1903, Jung married Emma Rauschenbach. The couple had five children, namely Agathe (1904), Gret (1906-1995), Franz (1908-1996), Marianne (1910), and Helene (1914-2014). Jung remained together with Emma until she died in 1955.
Death & Legacy
Jung died aged 85 on June 6, 1961, at his villa in Kussnacht after suffering from several weeks of illness. He was beset by heart and circulatory diseases.
Jung is considered one of the eminent psychologists of the 20th century, and his work left a notable impact on the field of psychology.
Fact-checking and Ethical Concerns
We assure our audience that we will remove any contents that are not accurate or according to formal reports and queries if they are justified. We commit to cover sensible issues responsibly through the principles of neutrality.
To report about any issues in our articles, please feel free to Contact Us. Our dedicated Editorial team verifies each of the articles published on the Biographyhost.