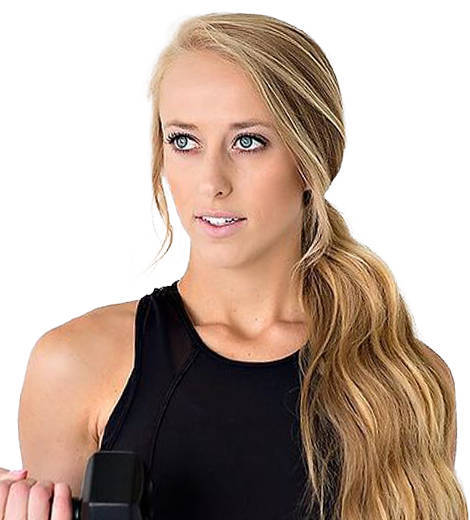 Quick Wiki
Full Name

Brittany Matthews

Occupation

Former Soccer Player, Fitness Trainer

Nationality

America

Birthplace

Texas, USA

Birth Date

Sep 01, 1995

Age

28 Years, 0 Months

Net Worth

(Not Disclosed)
Quotes
"On a day that was meant to celebrate you, you turned it into celebrating us."
Fiancee Of NFL Quarterback Patrick Mahomes
Brittany Matthews | Biography 2021
NFL star Patrick Mahomes proposed his high school girlfriend Matthews during the Kansas City Chief's Super Bowl Ring ceremony, the celebration when Mahomes received the Super Bowl 2020 Ring. But, the most talked-about ring was the trendy and stunning emerald-cut diamond ring that he presented to Matthews. The diamond was set on a white gold or platinum adorned double band and was estimated to be in six figures. The Kansas City Cheifs quarterback had announced that they would get married in the year 2022 in the venue they had fixed. But he didn't give the specifics. 
---
Brittany Matthews is an American former professional soccer player, fitness trainer, and businesswoman.
Who is Brittany Matthews?
Brittany Matthews, a former professional soccer player, personal trainer, and businesswoman, is also best known for being the long-time girlfriend of Patrick Mahomes II, a quarterback for the Kansas City Chiefs in the National Football League. Matthews played high school soccer for Whitehouse High School in Whitehouse, Texas, before playing college soccer for the University of Texas (UT) at Tyler. In 2017, she was signed to the Icelandic professional team UMF Afturelding/Fram. 
Matthews owns a fitness company Brittany Lynne Fitness through which she provides clients with fitness and health coaching.
Early Life
Brittany Matthews was born in Tyler, Texas, on September 1, 1995, to Diana Massey Matthews and Scott Matthews. Her parents had been divorced for as long as she could remember.  
In her high school, Matthews played soccer for Whitehouse High School in Whitehouse, Texas, and then went on to play college soccer for UT Tyler. She also earned a Kinesiology degree from the college.
Soccer Career
Matthews was unsure about having a future in athletics before enrolling at the University of Texas. She enrolled in the college as it was close to her home and other girls on the school team persuaded her to do so. Around this time, she developed a passion for soccer and started playing collegiate soccer. 
In her four-year University years, Matthews scored 31 goals, added 16 assists, and led the Patriots to a remarkable 56-13-5 record. In her senior season, she was named to the American Southwest Conference Academic All-Conference Team and won the 'American Southwest Conference Offensive Player of the Week,' twice in September 2015 and 2016. After seeing her success at the collegiate level, Matthews decided to pursue professional soccer after college.
In May 2017, Matthews entered into an agreement with the Iceland pro team of UMF Afturelding/Fram before she graduated from the college, in the presence of her boyfriend Patrick Mahomes II, UT Tyler coach, her parents, and grandmother.
At the University, every coach of her team UT Tyler had had a significant influence on her passion for the game and her decision to pursue a career in soccer. The opportunity she had was a blessing, and the experience she gained was unforgettable.
Matthews shared with Tyler Morning Telegraph, "An opportunity opened up for me in Iceland and I could never pass up such an amazing experience to go do what I love."
Fitness and Business
By the end of her first season in Iceland, Matthew began spending more time in the gym than on the football court. Mattews expressed, "Playing sports my whole life got me into fitness and playing in college taught me about strength training, wellness, and maintaining peak fitness to perform at an elite level."
As a four-year BC certified personal trainer, Matthews possessed a variety of fitness levels and had gained expertise in creating workout routines for people at all phases of their fitness journey.
In 2019, Matthews launched Brittany Lynne Health, a website that provides training programs and fitness goods. According to the blog, the project was described as, "Brittany Lynne Fitness was created out of my love for fitness and how it makes me feel. My programs are guided workouts that can be completed by anyone. They include options for working out at home or in the gym, allowing you to choose where you feel comfortable and how to best accomplish the goals you set for yourself."
In December 2019, when the National Women's Soccer League spread to the area, Matthews also became a partner of the new women's soccer team in Kansas City.
Matthew appreciated the efforts of the women in the team. About the team, she said, "I have a true level of appreciation for what these incredible women do on a daily basis." 
Patrick Mahomes
Matthews met Patrick Mahomes at Whitehouse High School in Texas. They began dating when Mahomes was in the 10th grade, according to Yahoo Sports.
Matthews graduated in 2013 and joined College Football at the University of Texas, Tyler. Mahomes, who graduated in 2014, joined College Football and Baseball at Texas Tech University - about 440 miles from Lubbock. The couple maintained a long-distance relationship.
Also Read About Mahomes Half-Sister - Mia Randall - Patrick Mahomes, Father, Mother
On September 1, 2020, Matthews and Mahomes attended the Chiefs' Super Bowl ring ceremony when Mahomes proposed to his high school girlfriend. On Instagram, Matthews posted a picture of a suite decorated with candles, flowers, and a glowing sign that read "WILL YOU MARRY ME?" She also flaunted the massive emerald cut diamond ring that Mahomes had given her.
A day after the engagement, Matthews posted a heartfelt message to Mahomes. She wrote, "On a day that was meant to celebrate you, you turned it into celebrating us."
"It's always us, it's always you and me. The words you looked into my eyes and said to me at this moment will NEVER leave my mind! You made this day perfect, you took my entire breath away and I could not have imagined anything better. I love you, forever and always! Cheers to spending our lifetime together and an inseparable bond," she added.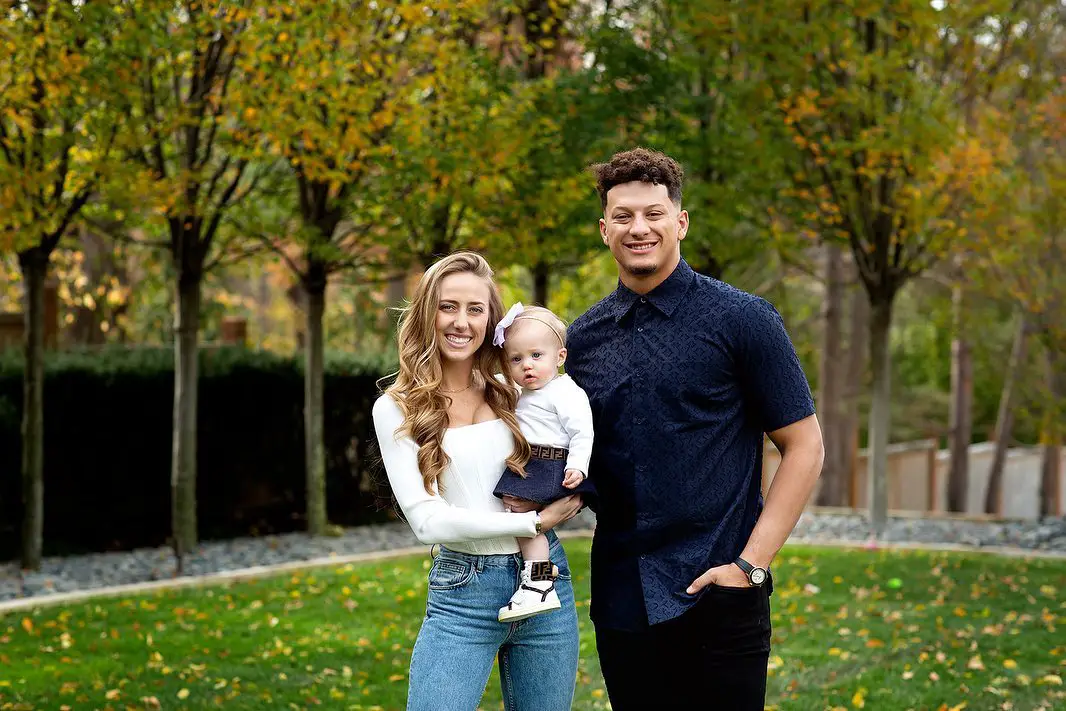 Mahomes had announced that they would get married in the year 2022 in the venue they had fixed. But he didn't give the specifics. 
Daughter
Matthews and Mahomes revealed they were expecting a baby on September 29, 2020, and posted photos of the ultrasound on Instagram. Matthews' pregnancy announcement came nearly a month after the duo announced their engagement on September 1.
They named their daughter Sterling Skye Mahomes. The family was last spotted at the 2022 Super Bowl Match of Mahomes against the Cincinnati Bengals.