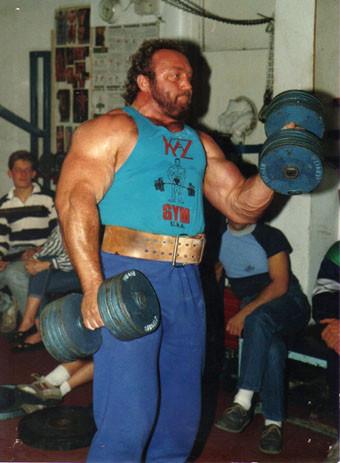 Quick Wiki
Full Name

William Kazmaier

Nickname

Bill Kazmaier

Nationality

American

Zodiac Sign

Capricorn

Occupation

Former powerlifter, motivational speaker, strongman, and professional wrestler

Birth Date

Dec 30, 1953

Age

69 Years, 11 Months

Religious Affiliation

Devout Christian 

Birthplace

Burlington, Wisconsin, USA

Did You Know?

In May 2008, Bill was voted the Flex Magazine's "third strongest man to ever," right behind live after Mark Henry and Zydrunas Savickas. 

Father

William Bartholomew

Mother

Florence Louise Steinhoff Kazmaier

Height

6 feet 3 inches (1.88m)

Weight 326 lbs (148 kgs)
Net Worth

Undisclosed

Relationship Status

Married
American Former World Champion Powerlifter & Strongman
Bill Kazmaier | Biography
Kazmaier won the World's Strongest Man Competition for Three Consecutive Years
Born in 1953, Bill Kazmaier is a former world champion powerlifter, strongman, and professional wrestler. Throughout his career, he earned three World's Strongest Man titles and two International Powerlifting Federation (IPF) World Championships under his belt. Bill Kazmaier, shortly known as Bill, became widely renowned at around the early 1980s, as he surmounted the titles and claimed that he was the strongest man who ever lived. 
---
Bill Kazmaier is a former world champion powerlifter, motivational speaker, strongman, and professional wrestler. He became widely renowned around the early 1980s as "The Strongest Man Who Ever Lived." He earned three World's Strongest Man titles and two International Powerlifting Federation (IPF) World Championships under his belt throughout his career.
Where is Bill Kazmaier Now?
Having retired from powerlifting championships in 1990, Kazmaier hasn't withdrawn from it altogether. He appeared as a co-commentator for the American ESPN broadcast at the 2017 annual World's Strongest Man competition. He also shared the commentary panel with Todd Harris. 
At the near of his retirement, Kazmaier also started Kaz Fitness Center, which operated between 1980 through 2005. Later, Kazmaier founded the SWAT gym in Opelika, Alabama. He would work out and train in both the gym.
However, the gym shut down in 2010, several years after Kazmier had left. The gym also served as the headquarters for his other business, DynaKaz Inc, a well-known equipment importer, and exporter.
As of now, he runs Kaz Koffee, a coffee company that also sells printed merch such as t-shirts, mugs, and beanies. 
The company also has a website where Kazmaier shared his experience and wrote, "In my forty years of traveling the globe competing or commentating strength sports, my observations of many cultures led me to one constant, coffee. The beverage is universal, we drink coffee in the morning, often in the afternoon to pick me up, and sometimes indulge in over good conversation in the evening."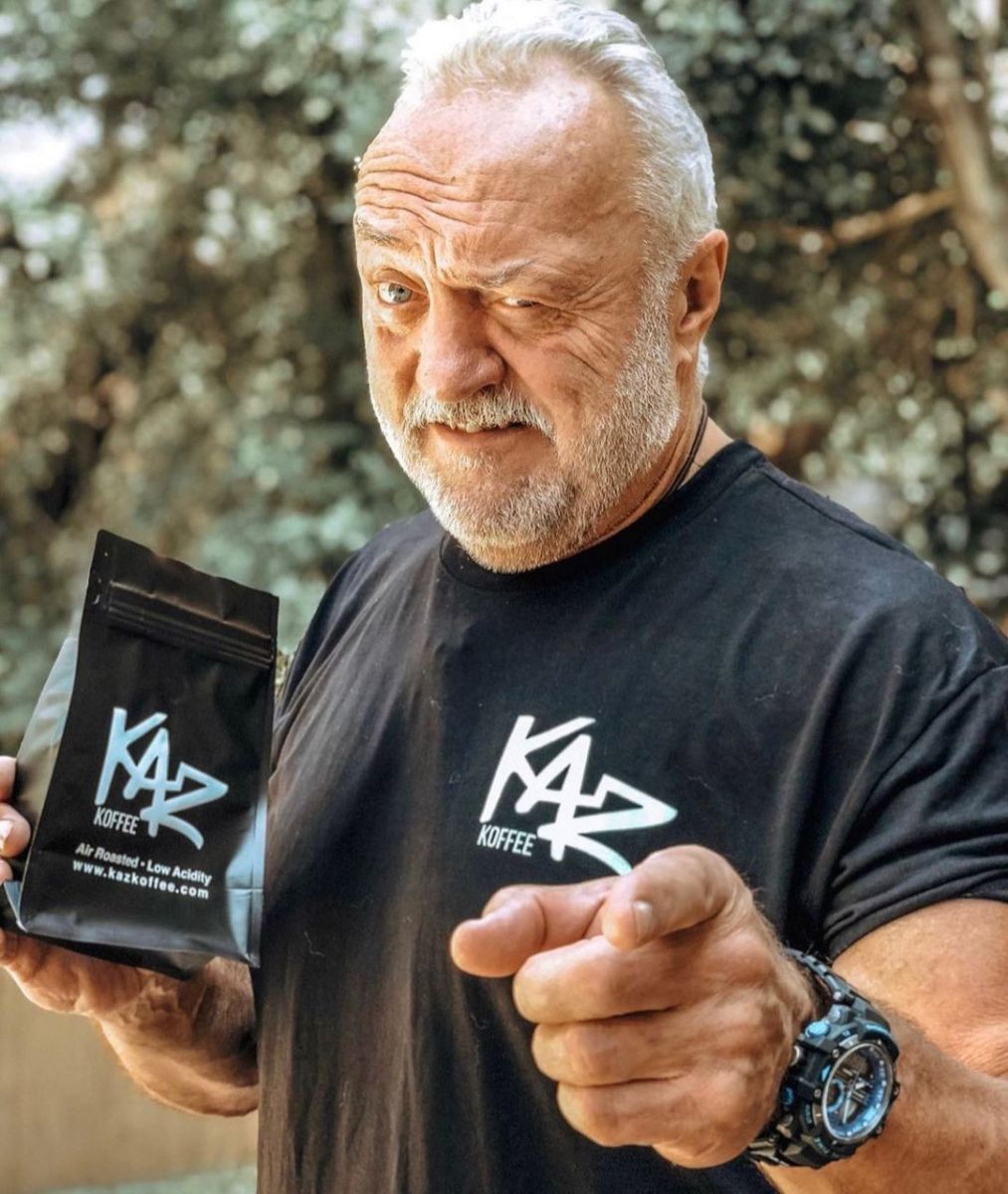 Moreover, after retiring from active competition in the 1990s, Kazmaier was appointed as a co-commentator for the annual World's Strongest Man competition on American ESPN, with Todd Harris and 2006 World's Strongest Man champion Phil Pfister. He also makes statements on the British broadcast.
Kazmaier believes his work as a motivational speaker for 3D Sports Tech, addressing school and YMCA groups, to be his most important contribution to public life. "I can and will" is the message he sends to young people to motivate them to live healthier and more productive lives.
Currently, he lives in Auburn, Alabama, with his wife and their son Eric.
Kazmaier is the Youngest Child
Born in 1953 as the youngest child to William Bartholomew and Florence Louise Steinhoff Kazmaier. He was raised in a family of seven with one brother, two sisters, and a half-brother. His father owned soda water bottling factories in Burlington and Kenosha.
Kazmaier's grandfather was born in 1871 in Germany and worked as a brewer in Columbia, Pennsylvania. His grandmother, Mimmie E. Wisser, was born in Marietta, Pennsylvania, in 1868.
He is a Devout Christian 
In 1974, while at the Madison YMCA, Kazmaier read a Bible scripture from Psalm 40 and became a devout Christian, attributing much of his success and superhuman strength to "the power of Jesus Christ."
His Early Childhood was Tough
According to a 2020 article from neckberg.com, Kazmaier was raised in an abusive home. During the interview, he stated that his father frequently referred to him as "horse shot" and related how his father once hit him in the back with a brick from a distance.
Kazmaier also noted he gained his tremendous work ethic at a young age while working for a tree surgeon, where he had to chop and move trees from the shores of a lake to a work truck.
Early Biography: The Beginning of His Powerlifting Career
During Kazmaier's early career as a would-be professional powerlifter, Bill would struggle to earn a living. So he would instead work as an oil rigger, a bouncer, and even a lumberjack.
Bill Kazmaier was a standout high school football player. Despite his low marks, he received the scholarship due to this process. Upon graduating from high school, he attended the University of Wisconsin, discovering his passion for weight lifting. After realizing this, he dropped out of school and began attending weight lifting lessons full-time.
Also Read: Eric Bugenhagen - Wife, WWE & Wrestling
He had his First IPF Championship and World Record at Age 25
In 1978, he made his first appearance at the Amateur Athletic Union (AAU). There, his impressive 782 lbs squat, 534 lbs bench press and 804 lbs deadlift in the 275-pound weight class put him on the map.
From there, he gave a winning performance as a powerlifter when he accomplished a world record bench press of 622 lbs at the age of 25 in 1979 at the IPF World Powerlifting Championship.
He Gave His Best Lifts From 1979 to 1983
Lars Hedlund held the world record bench press of 612 lbs in early 1979. Kazmaier accumulated the world record from 617.3 lbs in July 1979 to 622.8 lbs in November 1979 to 633.8 lbs in May 1980 and eventually to 661.4 lbs on 31 January 1981 at the USPF West Georgia Open Powerlifting Championships in Columbus, Georgia.
In this contest, Kazmaier officially became the first human to raw bench press 300 kg (661.4 lbs) in an IPF-sanctioned meet and set a powerlifting world record of 2425 lbs (1100 kg).
His powerlifting performance is considered being one of the finest of all time. Kazmaier became one of just a few lifters in history to hold world records in three of the four powerlifting events at the same time in November 1981, when he established a new raw deadlift world record of 402 kg (886.7 lbs) in competition. 
Unfortunately, Kazmaier's career was hampered by several muscle rips and injuries beginning in 1981, preventing him from raising the bar any higher. In addition, he suffered injuries to his chest, shoulder, and triceps, ruling out additional bench press records.
However, he achieved success subsequently; in 1983 in the 'United States Powerlifting Federation (USPF),' and later in November in the 'IPF World Championship' for a second time. He showed the world that he was not a one-hit-wonder but a player for the long haul by accomplishing this feat.
Kazmaier won the World's Strongest Man Competition for Three Consecutive Years (Strongman Career)
Bill Kazmaier has been described as "a true legend in the sport of powerlifting and modern-day strongman." Much like his powerlifting career, Bill had tremendous success in his strongman career as well. 
Kazmaier took part in six World's Strongest Man competitions. At the beginning of his career, he took part in 1979 World's Strongest Man, becoming the second runner.
In the next three World's Strongest Man competitions of 1980, 1981, 1982, he won by a considerable margin in every contest — as he became the first person to win three consecutive WSM (World's Strongest Man) titles. Moreover,  he is still one of just two men to have done it three times in a row.
Kazmaier won five of 10 tournaments and tied for first in another during his 1980 championship run. He took first place in the log lift, engine race, steel bar bend, squat girl lift, silver dollar deadlift, and final tug of war. Lars Hedlund, the competition's runner-up, trailed by over 28 points.
During his title defense at the 1981 World's Strongest Man, Kazmaier set a world record in the squat event with 969 lbs (440 kg) (on a smith machine). He did it immediately after ripping his pectoralis major muscle when bending cold rolled steel bars in the bar bend event the day before.
Similarly, Kazmaier won the first three events of the 1982 World's Strongest Man competition. His 1055 pound silver dollar deadlift was a standout effort in this WSM.
He also competed in six other WSM events, but he didn't receive the same success level because of his constant injuries. As a result, he appeared in his last WSM event in 1988.
World Championship Wrestling Brought Kazmaier to Spotlight
The success at powerlifting and strongman championships made Kazmaier seek an alternative career — wrestling. As a growing industry, wrestling was one of the best options for powerlifters such as Bill.
After starting his wrestling career in 1986, he wrestled in various rings in Japan, including Fighting Network RINGS. 
Although his involvement ranged from Stampede Wrestling to WWF, his biggest push and exposure to the wrestling arena was at World Championship Wrestling. The brand pushed the storyline of a strong brute, a storyline that paid a huge dividend to him in wrestling for a long time. 
Trained by Verne Gagne and Brad Rheingans, Bill was introduced in the ring as "The World's Strongest Human Being." In 1991, Kazmaier was in the ring for the 'World Heavyweight Championship but lost that title to Lex Luger.
His Training Philosophy Was Tough
Bill Kazmaier trained in a heavy/light manner. His first bench press exercise of the week was hard, followed by a moderate workout. On squat and deadlift days, Bill alternated hard and mild exercises. However, the volume remained consistent throughout all training days, and the sessions were always hard and arduous.
Bill is believed to be capable of consuming an entire gallon of milk in one sitting and easily destroying a buffet.
As Kaz got closer to a meet, he'd cut back on repetitions. Bill would begin with an 8-rep plan, then progress to five reps, and then to heavy triples.
What are Bill Kazmaier's Measurements?
Though his body measurements have changed over the years, his weight at the peak of his career ranged from 321lbs to 350lbs. His other body measurements at the peak of his career are as follows: 
Height: 6 foot 3 inches
Chest: 60 inches
Biceps: 23 inches
Forearms: 17 inches
Neck: 22 inches
Waist: 40 inches
Thigh: 32 inches
Calves: 20.5 inches
Kazmaier has Sustained Multiple Injuries
Kazmaier had multiple injuries between championships, but that couldn't stop him from achieving success. His most remembered triumph was when he beat his world record of 622 lbs to lift a record of 661.4 lbs at the 1981 IPF-sanctioned meet. 
Throughout Kazmaier's career, he damaged his pectoral tissue, forcing him to retire since he was already too active in the business. He also lost considerable strength because of the injury, but he continued to compete in strongman contests.
His Wife Opened a Beauty Salon and Spa in 2012
Kazmaier's wife and her co-staff, who had previously worked together at an Auburn spa, opened Ambiance Spalon & Massage Therapy in 2012. They outgrew their first facility and relocated their firm to a larger one.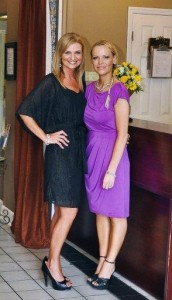 Fact-checking and Ethical Concerns
We assure you that we will remove any contents that are not accurate or according to your reports and queries if they are justified.
We commit to cover sensible issues responsibly through the principles of neutrality. If you find any issues in our articles, please feel free to Contact Us. Our dedicated Editorial team verifies each of the articles published on the Biographyhost.