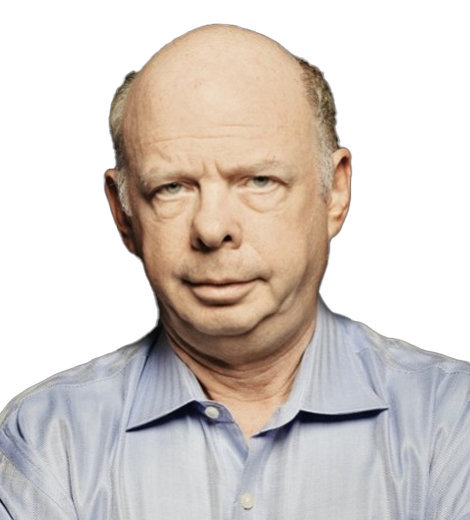 Quick Wiki
Full Name

Wallace Michael Shawn

Occupation

Actor, Voiceover actor, Playwright, Writer, Screenwriter and Comedian

Nationality

American

Birthplace

New York City, New York, USA

Birth Date

November 12, 1943
Cast Of CBS sitcom 'Young Sheldon'
Wallace Shawn | Biography
Actor of Movies Like 'The Princess Bride' (1987), 'Vanya on 42nd Street' (1994), and 'Clueless'
Wallace Shawn started his career as a playwright in 1975 when he produced 'Our Late Night.' He bagged an 'Obie Award' for the category of playwright for the particular play. In 'A Thought in Three Parts,' one of Shawn's early works as a playwright, he prolonged a simulated orgy in his second act. In 1977, the play got pulled off from the theatre after parliamentary protests, making its debut screening in London. However, after this play, he received a reputation as a risk-taking playwright. 
---
Wallace Shawn is an American actor, voice-over artist, comedian, and playwright. He is famous for his role in CBS's popular sitcom 'Young Sheldon,' as Dr. John Sturgis.
Who is Wallace Shawn?
Wallace Michael Shawn, also known as Wallace Shawn, is an American multi-dimensional personality. His credentials include actor, playwright, essayist, screenwriter, voice-over actor, etc. Moreover, he has also won several awards for his works.
Although Wallace was passionate about writing and acting from an early age, he entered the professional field only at the age of 36. Before that, he was an English teacher. He taught in India for a year on a Fulbright Scholarship after completing his college. He further continued his teaching career in New York after his return from India. He taught English, Latin, and drama. 
Shawn let go of his career as a teacher to pursue his interest in 1979. He wanted to work on the stage as both playwright and actor. However, his involvement in the performing arts dates back to 1967, when he appeared in his first play, Four Meals in May.
Early Life and Education
Born on 12 November 1943, Wallace Michael Shawn grew up in New York City. He was the eldest son of William Shawn and Cecille (Lyon) Shawn. William was renowned as a long-time editor of The New Yorker, while Cecille was a journalist. Wallace grew up in a privileged family, along with his brother Allen Shawn. Allen later became a composer.  
Shawn attended Harvard University and graduated in history in 1965. He then attended Magdalen College, a constituent college of Oxford, to study philosophy and economics. While growing up in the sophisticated and elite Upper East Side of Manhattan, Shawn enjoyed listening to Mozart and reading Sigmund Freud's book. He got exposed to the literary culture of New York City because of his parents and their profession.   
Career as An Actor
Shawn started his career in acting in 1970 when he first worked with Andre Gregory for a play. Later, he acted in his plays, directed by Gregory. From the theatre, he took a slight turn and started his acting career in movies. He made his on-screen debut with Woody Allen's Manhattan, released in 1979. He played the role of Jeremiah, who was Diane Keaton's (played by Mary Wilkie) husband. 
Shawn played the role of Earl in Strange Invaders that got released in 1983. The other character that made him well-known was Mr. Hall in Clueless, released in 1995. He played the role of a disciplinary teacher. 
He also appeared in My Dinner With Andre (1981). The casting director of the film was impressed with his rendition of the term "inconceivable." As a result, she hired him as Vizzini in The Princess Bride in 1987.
Some of Shawn's other highly mentioned role includes Baron Von Westphalen in Southland Tales (2006), Ezra in Haunted Mansion (2003), and Uncle Vanya in Vanya on 42nd Street (1994), and Clueless (1995). His most recent film appearances include Frank in Marriage Story (2019) and Mr. Crocus in Timmy Failure: Mistakes Were Made (2020).
Career as a Voice-over Artist
Shawn has lent his voice to many animated characters since the 1990s. His journey as a voice-over artist started with an animated film, A Goofy Movie, in 1995, as principal Mazur. In the same year, he also voiced in the popular animated movie franchises Toy Story. In addition, he voiced the character of Rex. He would later with the same franchise in 1999, 2010, and 2019. 
In 1998, Shawn lent his voice to another animated movie, The Jungle Book: Mowgli's Story. Throughout his career as a voice-over artist, he has worked in many animated films such as The Incredibles, which got released in 2004, 2006 release, Happily N'Ever After, Cats & Dogs: The Revenge of Kitty Galore (2010), and a 2011 release Kung Fu Panda: Legends of Awesomeness.
Wallace Shawn as Rex in Toy Story
The former high school teacher has voiced in one of the most famous animated movie franchises, Toy Story. In the movie, he lip-syncs the timid dinosaur Rex.  Moreover, Wallace has been a part of this franchise since its first installment, released in 1995. To date, the movie has a total of 4 installments, Toy Story 1 (1995), Toy Story 2 (1999), Toy Story 3 (2010), and Toy Story 4 (2019) and Wallace have voiced Rex in all of them.
Furthermore, Wallace has also been the voice of Rex in the rock musical Toy Story: The Musical from 2008 to 2016.
Wallace Shawn as Bertram in Family Guy
As a voice-over actor, Wallace Shawn has also contributed to one of Fox channel's longest-running animated sitcoms, Family Guy. He gave his voice to the evil character Bertram, who is also the half-brother of the show's lead character, Stewie. Bertram appeared in three episodes of the show in 2001, 2006, and 2011. In the 2011 episode, he comes back from the multiverse to erase Stewie and his friends from the Universe.
Moreover, based on the plot of this episode, Heavy Iron Studios developed an action-adventure video game, Family Guy: Back to the Multiverse. Here again, Bertram's character uses the vocal talent of Wallace Shawn.
Career as Playwright
Although Wallace Shawn gained most of his popularity and fame as an actor and voice-over artist, he is also famous for his playwright works. He mainly wrote plays related to politics and morality.
Shawn started his career as a playwright in 1975 when he produced Our Late Night. He bagged an 'Obie Award' for the category of playwright for the particular play. In A Thought in Three Parts, one of Shawn's early works as a playwright, he prolonged a simulated orgy in his second act. In 1977, the play got pulled off from the theatre after parliamentary protests, making its debut screening in London. However, after this play, he received a reputation as a risk-taking playwright. 
The same year, Shawn also made his acting debut through The Mandrake, which he translated from its original language Italian to English. He later produced Marie and Bruce in 1979. His production Aunt Dan and Lemon, produced in 1985, showed the overtly political side of Shawn. The play reflected the psychology of his character and behavior of the government and social classes in a parallel setting. He received his second 'Obie Award' in the 1990-91 season for The Fever, produced in 1990, as Best New Play. 
Throughout Shawn's career as a playwright, he produced plays like The Designated Mourner in 1997, Grasses of a Thousand Colors in 2008, and Evening at The Talk House in 2015. Moreover, Gideon Media also played Wallace's The Designated Mourner during their brand new fiction podcast launch. They celebrated the event with this famous audio-drama adaptation in July 2021.
Television Shows and 'Young Sheldon' 
Shawn portrays the character of Dr. John Sturgis in CBS's comedy sitcom, Young Sheldon, which initially aired in 2017. In the television series, he portrays the mentor of Sheldon Lee Cooper. Iain Armitage plays the role of Sheldon in the series.  
Shawn has also made multiple guest appearances in other television series. His notable appearances include Taxi (1982-1983), where he played the role of Arnie Ross for two episodes, Homicide: Life on the Street (1999), Sex and the City (2004), Desperate Housewives (2005), The Good Wife (2013-2015), BoJack Horseman (2014), Search Party (2020). Shawn was also part of some long-term television series like Mozart in the Jungle (2014), Stark Trek: Deep Space Nine (1993), and Murphy Brown (1988).
Awards and Recognitions
Wallace Shawn has contributed to different sectors of the performing entertainment industry. Beginning in 1967 with the theatrical show, Four Meals in May, he is still active in the industry. For his decades-long work to develop the film sector, he has been recognized and awarded multiple times.
Wallace first won an award in 1982 for his 1981 comedy-drama My Dinner with Andre. It was the BSFC award for the Best Screenplay category, which he shared with his writing and starring partner Andre Gregory. Later in 1994, he was again nominated for the BSFC Award's Best Actor Category, but he did not win the title.
Then, in 1995, Wallace received the Chlotrudis Award in the Best Actor category for his movie Vanya on 42nd Street. After that, he was again recognized with OFTA Television Award in 1997 in the Best Guest Actor Category. He received this award for his appearance in the 1993 sci-fi TV series Star Trek: Deep Space Nine. For the same TV series, Wallace again got nominated in the same category for the same OFTA award in 1999. However, he failed to top the category this time.
Besides acting and screenplay, Wallace Shawn has been nominated twice for his voice-over roles. He first became the nominee for BTVA Special Voice Acting Award in 2014 for Rex's voice in the TV film, Toy Story of Terror. For this award, he was nominated alongside Tom Hanks, Timothy Dalton, Don Rickles, and many other famous artists. Moreover, Wallace's most recent nomination was for the Golden Carp Film Award 2020. He was nominated in the category of Best Ensemble Performance for his 2019 drama film Marriage Story.
Wallace Shawn in 2021
As of 2021, Wallace has voice acted in the sequel of the popular animated supernatural film, The Addams Family. In the film, he voiced the character Mustela, scientist Cyrus Strange's lawyer. The film was released in the USA and Canada on 1 October 2021. In addition, he also appears in the animated TV series, Amphibia season 3. In this show, Wallace plays the character Young Sheldon. This series premiered its third season's first episode on 2 October 2021 on the Disney Channel and will continue airing through 27 November 2021.
Furthermore, Minetta Lane Theatre recently revived Wallace Shawn's 1990 theatrical drama, The Fever, during their reopening.  It is the same theatrical that won the 1991 Obie Award for being the Best New American Play. In its recent edition, which lasted from 8 October to 24 October 2021, it starred the actress Lili Taylor alongside Broadway Alum.
Personal Life 
Shawn has been in a live-in relationship with American actress and writer Deborah Eisenberg since 1972. They have not been married, although being together for almost five decades. In an interview, Eisenberg said, "It's absolutely wonderful to live with him. He has a great brain. A certifiably great brain. He's just the most wonderful and generous person. He's always my first reader. I show him my work when I believe that I am absolutely finished. But I don't show him my work in progress - at least I don't think it's in progress. We once wrote a screenplay together which, like most screenplays, was never made. … And I performed in his play, "The Designated Mourner," one of the great thrills of my life." 
What Is Wallace Shawn's Net Worth?
Shawn has an estimated net worth of $8 million as of August 2021. Throughout his 42 years of journey in the performing entertainment business, he holds credit for over 135 works as an actor, playwright, and voice-over artist.
Did You Know?
The 77-year-old actor Wallace Shawn's height is 5 feet 2 inches.